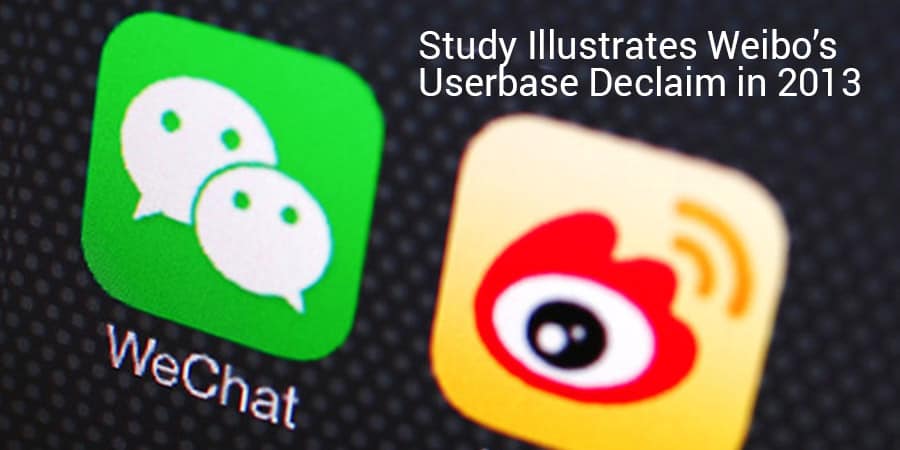 Once one of China's hottest social media platforms, a recent study has indicated that the Social Media Service experienced a massive decline in the second half of 2013.
The study, commissioned by The Telegraph and conducted by the Institute for Data Science and Engineering of East China Normal University, tracked a sample of 1.6 million Weibo users between 2011 and 2013.
The results showed a sharp decline in both the number of highly active users and the number of posts made by highly active users which began to unfold around July 2013.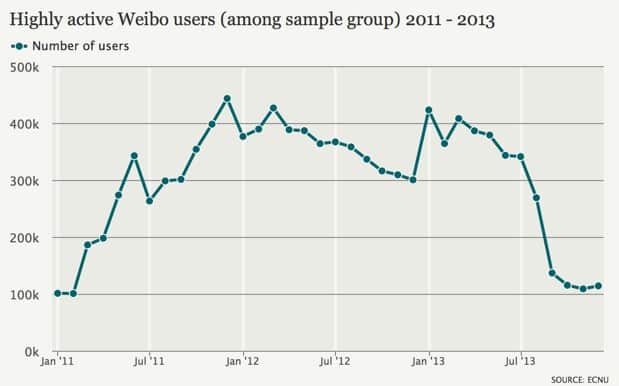 At a peak in March 2012, over 443,000 users were posting more than 40 times a day, almost every day. By December 2013, only 114,000 of the sampled users were still doing the same, representing a drop of over 70%.
CNNIC's 2014 Internet Developer Report we covered in January cited a 9% decrease in usage for microblogging in China, although the study includes both Sina and Tencent Weibo, and is not restricted exclusively to highly active users.
Users have fewer reasons to be engaged on Weibo now, as the masses have moved on to the next buzz platform, WeChat. Over the years, the instant messaging app had slowly evolved into an integrated platform with added value features such as blogs, games, voice calls, even e-commerce and online payment.
The biggest differentiation it has from Weibo is that all sharing is done directly between friends or in closed groups, giving users an extra level of privacy.
The features WeChat boasts in comparison to its predecessor continue to make it a more attractive option to users who are molding and growing used to the plethora of new features continually launched by social media outlets. Weibo should endeavor to catch up with this bandwagon if it is to regain prominence in the Chinese Social Media Market.
Recent figures in October 2013 have shown that WeChat currently boasts 600 million users, a clear indicator that in order to remain competitive and relevant in an increasingly fierce market, Social Media Services have to be willing to adapt and channel new app and feature trends to attract and maintain a sufficient user base.