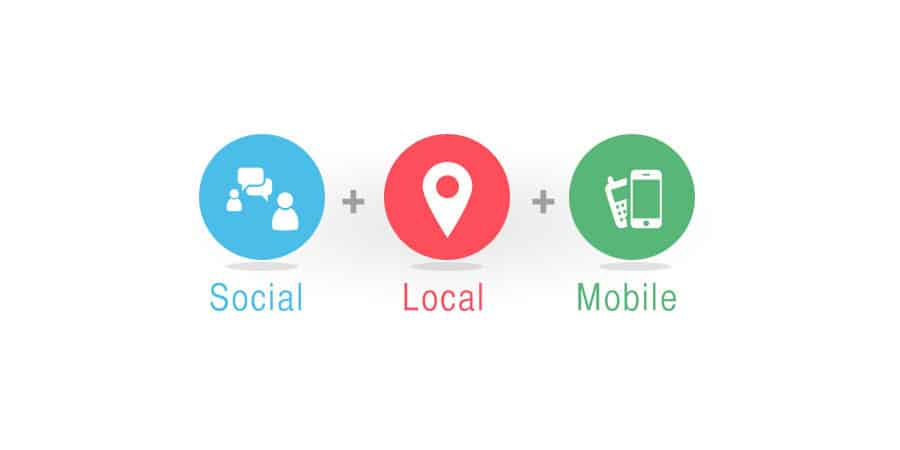 What is SoLoMo?
SoLoMo is a fashionable term in these last few months which has been coined by John Doerr of Kleiner Perkins Caufield & Byers. He summed up the three hottest keywords to express his view of Internet development in the future.
His view can be delivered as a formula: SoLoMo = Social (So) + Local (Lo) + Mobile (Mo). Internet Practitioners agree with the concept because they believe that people who indicate their locations through Mobile phone LBS (Location-Based Service), and who share information with others, will be one of the driving forces in the development of the internet in the future.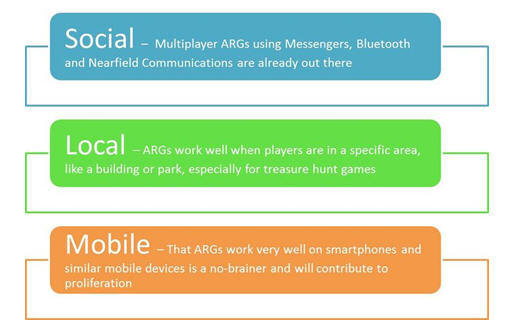 One example of SoLoMo is ARG's (Alternative Reality Games) which are becoming ever more popular with people around the world.
The current situation of China's SoLoMo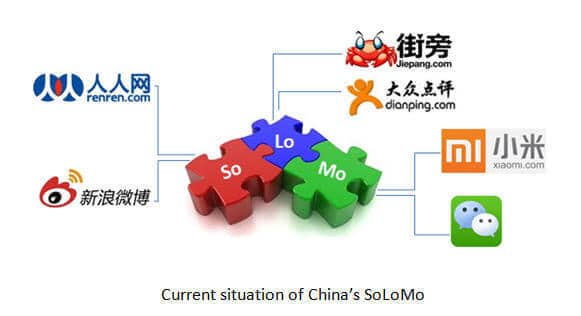 SoLoMo – "So"
Renren.com is a "China Facebook" version. It first started on campus and soon defeated Kaixin.com and Wealink.com. As of April this year Renren.com had over 31 million active users. Renren.com has also listed on the NYSE in 2011.
It seems to me that the biggest advantage for marketers on Renren.com is the network real name system which is propitious to differentiate users and achieve precision marketing. At present, Renren.com has built up cooperation with Mobile phone operators in order to combine social networking and LBS, indicating Renren.com is striding forward to SoLoMo mode.
SoLoMo – "Lo"
Dainping.com is a customer review website providing customer guidance on local life in China, based on millions of reviews. Dianping.com covers 2,300 cities and 1.5 million businesses including food & dining, wedding services, beauty & spa, hotels, entertainment, and shopping.
Dianping.com was started in 2003 and now has 42 million monthly users and over 500 million monthly page views. There are four profitable directions for Dianping.com: PPC; coupons; group buy and mobile Internet. The Dainping.com SoLoMo strategy is relying on public comments and user evaluations for its popularity and is well placed to take advantage of the trend in SoLoMo.
SoLoMo – "Mo"
Xiaomi is a mobile phone designed by the Xiaomi Tech Company in China which has copied Apple's successful mode in developing an operating system and applications based on Mobile phone platforms.
Xiaomi plans to use MI (a mobile immediate communication application) to expand the market, but it has to compete with HTC and Sina Microblog. Whether Xiaomi will dominate the Mobile phone market in China or not is the most important factor before taking on SoLoMo.
Sina Microblog Revision and Upgrades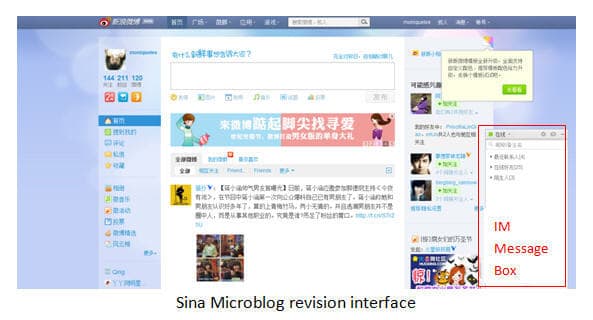 As we know, Sina Microblog already has over 200 million users, meanwhile, weibo.com comes into the worlds' top 10 visited websites. Sina Microblog combines strong social and localization components. Moreover, it has good connections with mobile Internet.
It seems Sina Microblog is an ideal place to develop SoLoMo. But the disadvantage of Sina Microblog is not enough "SNS". It means the formation of community networks is not strong in Sina Microblog.
With this apparent disadvantage in mind, Sina Microblog has made some revisions to its platform. For example, the personal version of the user interface will enable users to make a choice of having two columns or three columns. Further, they have added a small pop-up box at the right corner for IM messaging and they have optimized desktop pictures, video viewing windows, and so on.
The revision has improved and perfected the Microblog; for which I want to emphasize the IM function. This will be a helpful move to increase user interaction and community formation. Besides, Sina Microblog has added new applications for the iPhone in October.
Among the applications, I think the brilliant one is to share location information with friends. From the upgrades of Sina Microblog, it can be seen that it is not only focusing on website functionality but is also making efforts in the Mobile area. Therefore, we can see Sina is increasing its speed towards becoming a player in SoLoMo.
So who will be the first SoLoMo winner in China?
Since the emergence of SoLoMo, China's Internet industry is recognizing SoLoMo will become the future trend of the internet. Many companies are competing in the SoLoMo direction to find an effective profit mode. But the distance to be successful in SoLoMo is still far.
Who will be the first SoLoMo winner in China? It's too early to say. But for now, for a personal guess, if Sina Microblog continues to make progress, it might be the first local Internet Company to succeed in SoLoMo.