Ongoing WeChat Updates (latest version 6.7.2)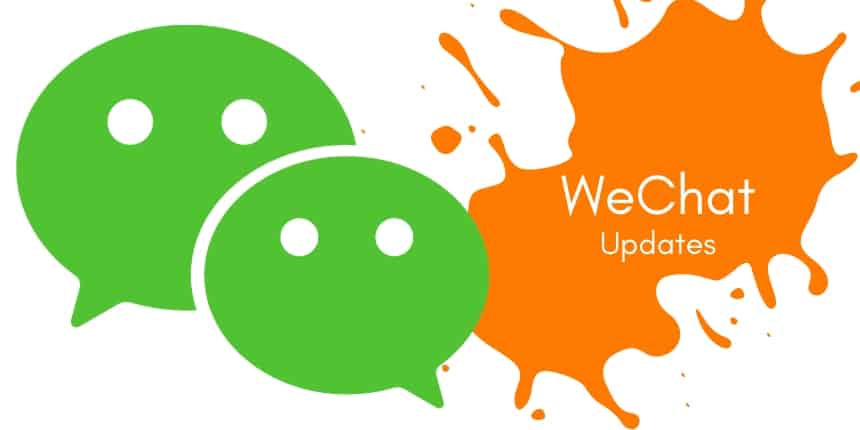 Since 20 June 2018, WeChat has been making continuous updates to optimize its interface and update key features. The latest version is WeChat 6.7.2.
Previously, the iOS version of WeChat was updated faster and more often than the Android version of WeChat. In August, both systems updated to version 6.7.2.
What's new in the latest WeChat version?
Feature 1: English and Cantonese Voice Input
English- and Cantonese-speaking users can press the in-app Voice Input feature to speak, and the system will automatically recognize what is being said and turn it into text.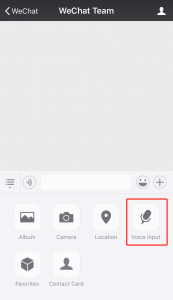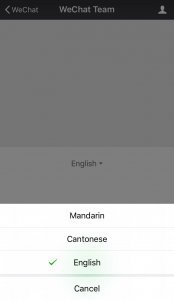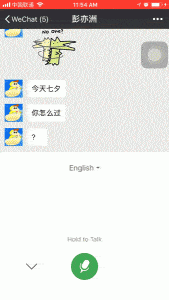 Feature 2: Dock Bar Added to the Account Information Page
Previously, the dock bar was located at the bottom of the chat page on WeChat official accounts.
Now, it's located on the account information page.
Pressing the tab displays sub-navigation or a landing page. This makes it easier for users to quickly find more information and services from brands.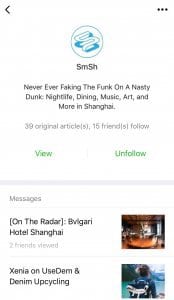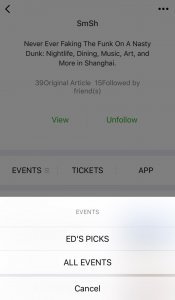 Feature 3: Easier Management of Mini Programs
On the new version, it's easier to access your favorite Mini Programs.
WeChat users can now place their most-used Mini Programs into a drop-down menu labelled My Mini Programs.
Users can place up to 50 Mini Programs on their lists, granting easier access for "power-users."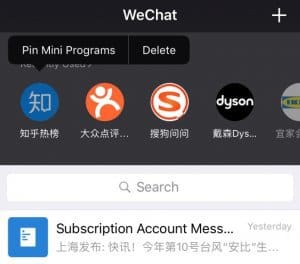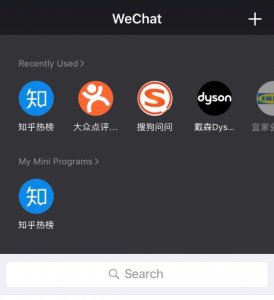 Additionally, the Mini Programs management page now displays your usage history and allows you to search Mini Programs and check what's nearby based on your location.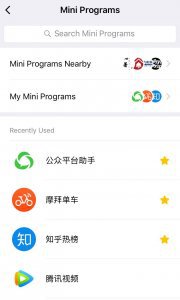 What's a Mini Program?
Mini Programs are sub-applications within the ecosystem of WeChat. Users can access available web-apps through the browser after scanning a QR code or performing a direct search. The apps provide users with advanced features, such as e-commerce, task management, coupons, mobile bike locking and unlocking, bus time checkers, etc.
WeChat also provides a function of 'Mini Programs Nearby,' which helps users explore more Mini Programs based on their locations.
WeChat Mini Programs maintain a conversion rate higher than that of WeChat's previously available marketing channels.
The Future of WeChat
In the previous update (6.7.0), the biggest change was that the subscription accounts name list became a news feed. This shows that WeChat is increasingly becoming an information-streaming platform focused on sharing content, which means that, if WeChat official accounts do not produce strong content, they may experience a decline in user loyalty.
However, in the latest version, WeChat Android now displays subscription messages in a name-list format instead of a news feed format like iOS.
In terms of future WeChat developments, people have predicted that WeChat campaigns might involve subscription account messages and that WeChat may provide custom content through an algorithm. But now, it appears that Tencent hasn't yet laid clear plans for future development—the company requires more feedback on the updates to improve users' experience.
We look forward to the next updates and what they mean for your digital marketing efforts on WeChat.
Want us to put WeChat solutions to work for you? Get in touch