A number of companies that own China's major social media outlets released their Q2 earnings report in August. Looking at these reports we can get a latest update on the social media landscape in China.
On August 13th, Tencent released its Q2 financial results, which revealed that WeChat's monthly active users (MAUs) rose 57% YoY to 438 million, or 11% QoQ. It is clear that the user growth has started to slow, however, as the app reaches market saturation in China.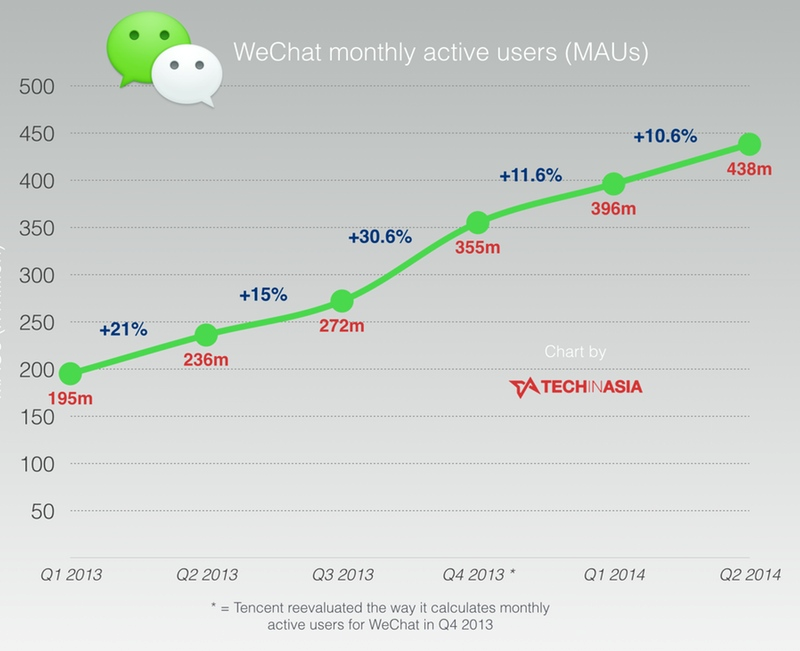 Sina Weibo's earnings report released on August 15th reveals that the company's Weibo platform saw MAUs grow 30% YoY to 156.5 million, despite losing a lot of users to Wechat. Company revenue increased, primarily from advertising and marketing revenues which grew 99% YoY, although the company is still operating at net loss.
Besides Tencent and Sina, Renren announced its results which look much less optimistic. MAUs decreased 18.5% YoY to 44 million. The service now has fewer active users than it did 2 years ago.
Company performance also suffered from loss in gaming revenue which dropped 42.4% YoY, as gamers migrate to alternatives offered by Weibo and WeChat.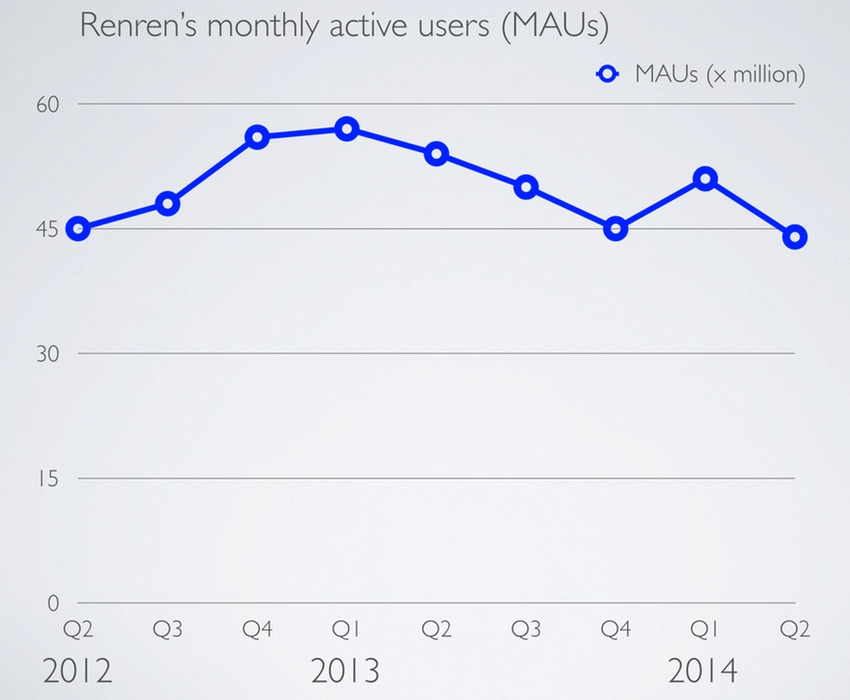 Sources:
Tencent:
http://www.techinasia.com/wechat-438-million-active-users-q2-2014/
Weibo:
http://blogs.barrons.com/asiastocks/2014/08/18/sina-weibo-on-track-portal-slowed-weibo-tanked-on-valuation/
Renren:
http://www.techinasia.com/china-facebook-social-network-renren-losing-users-fast/