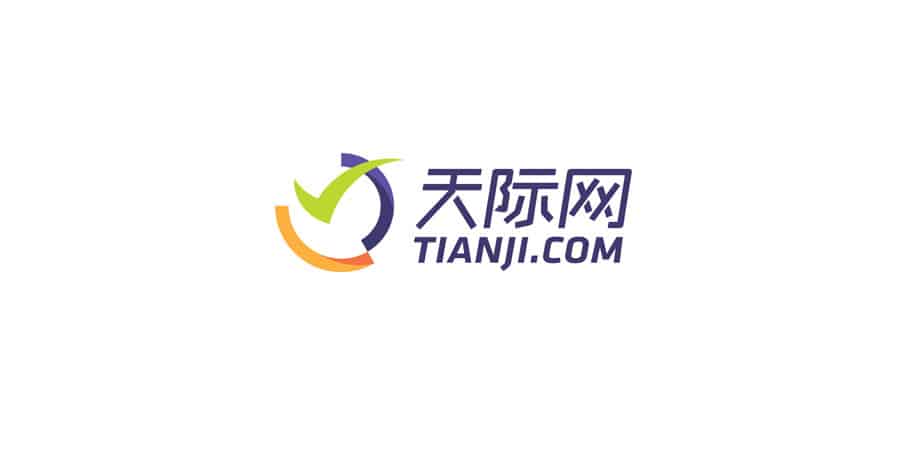 LinkedIn is a business-related social networking site (BSNS) which was founded in 2002. In the world's SNS, LinkedIn is the second largest social networking site outside of Facebook, and was successfully listed in the U.S. this year.
As a BSNS, LinkedIn's success confirms the great potential of the BSNS market and delivers confidence to Chinese BSNS investors.

China BSNS development and current situation
As far back as 2004, Chinese entrepreneurs were getting into the BSNS area and they created Tianji.com; Jrq.cn; Wealink.com; Renhe.cn etc. during this period. But at that time, Chinese SNS was experiencing its early stage development and users were more partial to using entertainment SNS sites rather than BSNS sites.
Inevitably, many of the early BSNS sites gradually began to close down. In recent years, a batch of new BSNS sites have been launched, such as Dajie.com, Ushi.com, Jingwei.com and Aceona.com.
Among these, Dajie.com and Jrq.cn belong to the "recruitment SNS" model. Over years of development, China users' expectations have become more diversified. Their expectations of SNS are no longer limited to entertainment but also to receive more helpful information. This is generating a great opportunity for BSNS.
I think this is one important reason that investors are now returning to the China BSNS market. It is worth mentioning that in July this year, Baidu; Tencent and Sina Microblogging have also entered the online recruitment industry formally, with Baidu launching Baijob.com and Tencent and Sina Microblogging opening BSNS functions.
Almost every BSNS site claims itself to be China's largest BSNS site, but there is no data showing the evidence in support of this. In addition, more importantly, the business models among the BSNS sites are nearly the same: with revenue coming from recruitment, advertising and membership fees.
Recruitment and advertising are the leading income generators of the sites. From the business models and service homogenization, we can see there is no company which has embarked on a unique path. The BSNS native mode yet is still being explored.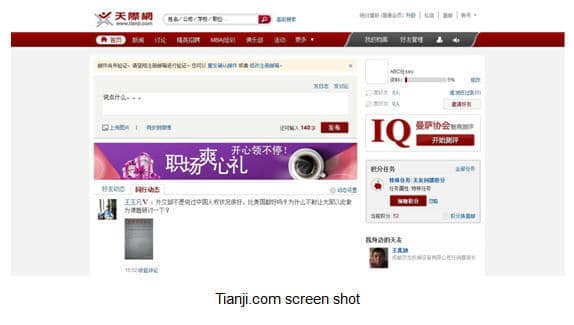 Tianji.com adheres to the China BSNS route
When talking about China BSNS sites, we cannot ignore Tianji.com. Tianji.com was established in 2004. After 8 years of operation, Tianji.com now has almost 18 million registered users and is leading the industry.
In March 2009, France's largest BSNS Company, Viadeo, merged with Tianji.com, giving Tianji.com a competitive advantage over other China BSNS sites. Tianji.com has recently completed a new version update, and is getting ready to face expected increased competition.
Some difficulties for China BSNS
There are some difficulties facing China BSNS sites:
Relationships
Firstly, in China, social relations mainly rely on strong relationships which are fundamentally different from western culture.
Network Security
Secondly, network security. BSNS requires more accurate personal information than entertainment SNS, and so China Internet users have safety concerns about Network security. This point limits the amount of information users are prepared to supply to BSNS Sites in China.
Entertainment Focus
Thirdly, China's Internet as a whole is entertainment-oriented and is only just beginning to develop more business focus.
Free Internet Usage
Fourthly, China Internet usage is almost free. It's very different to foreign countries.
With these strong difficulties to face, although it is a great time to develop a China BSNS, the localization process is bound to be slow and tortuous.