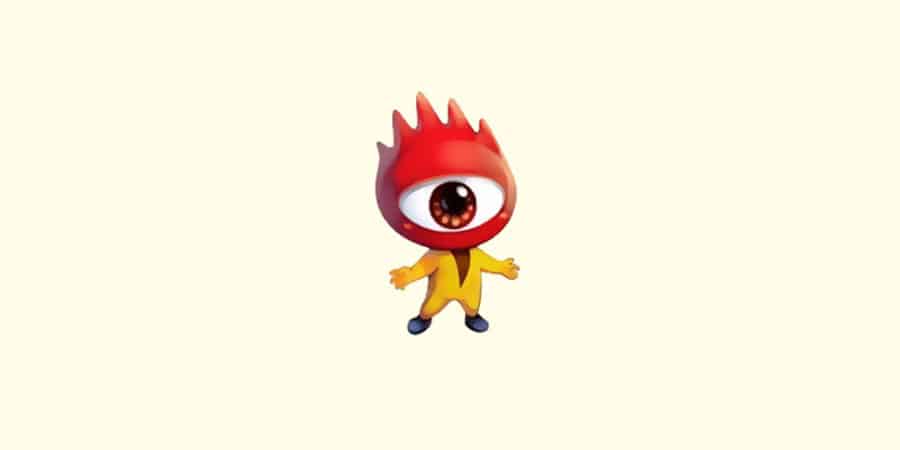 Not long ago, Sina Weibo launched Real-time Search. Seemingly like a counterstrike, Baidu started indexing Microblog content from Tencent and Netease Microblogs, which are major competitors of Sina Weibo.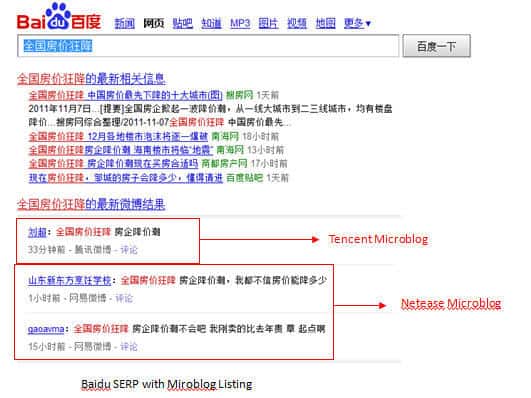 However, according to my research, Baidu is still testing the feature, as when only searching for a very limited number of keywords, you may find Miroblog content in the Search Engine Result Pages (SERP's).
So how does the mechanism work?
Actually Baidu has been integrating microblog content for about half a year, when in April it launched the Microblog Synchronization App – Box Microblog (框发微博).
The application developed by the Baidu team indicates its importance to Baidu, as comparatively most Apps are developed by other companies and submitted to Baidu Open Platform to gain more exposure.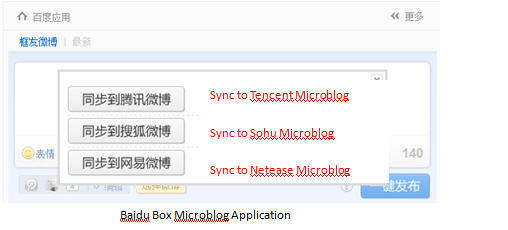 Obviously the Box Microblog application doesn't intend to get traffic from Baidu, but to gain its share in the trend of Microblogging, without stepping into the Microblog industry, which is very crowded and competitive. By utilizing Box Microblog to synchronize tweets to Tencent, Sohu and Netease Microblogs, and putting them in Open Platform, Baidu quietly finished the setup for the backend.
The question is whether the Baidu SERP displays only the microblog content (tweets) posted from Box Microblog or whether Baidu is sending robots to crawl content from Tencent and Sohu Miroblogs.
As the former looks to me the case (limited microblog content and Baidu with no interest in promoting others), marketers who want to get their microblogs displayed on Baidu SERP should consider using Box Microblog as the posting channel.
Soso, part of Tencent, has been displaying Tencent Microblog content, though sometimes you can find Sohu Microblog content too. Compared to Baidu testing behavior, displaying Miroblog content has been a common thing to see on Soso.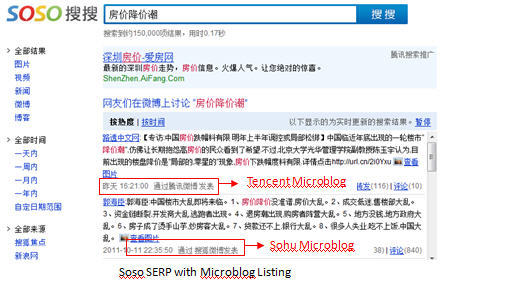 In Summary
In conclusion, with China search engines now also displaying microblog content in their SERP's, if you are not already doing so as part of your online marketing strategy, then you need to start a microblog to maximize the possibilities for your SEO in China.