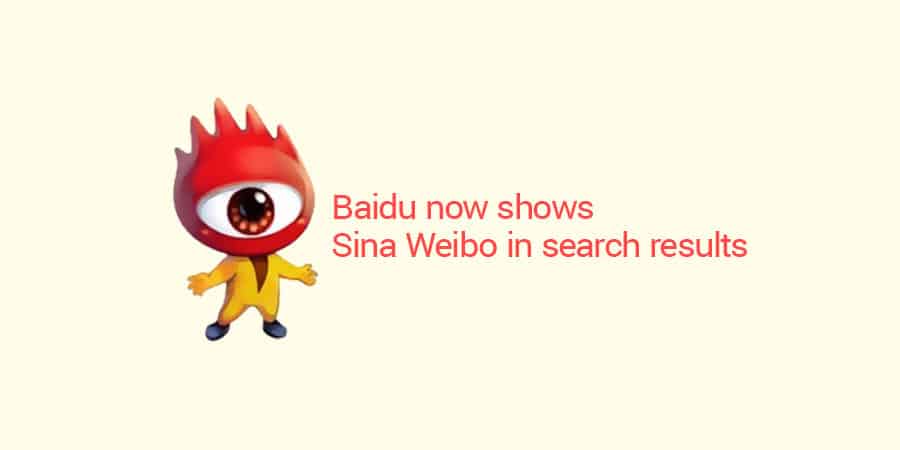 Last month, Baidu announced on its weibo that Sina Weibo has started appearing in Baidu search results. Before this, Baidu had already been working with other weibo's in China such as Tencent Weibo, Sohu Weibo, Netease Weibo, while Sina didn't actually didn't allow Baidu to crawl its site. This is a milestone for Chinese social and search.
Below is an example search result when I search the keyword "英语培训"(translation: English Training). It shows the 3 latest posts from Sina Weibo. Users cannot click the weibo text to go to Sina Weibo, but they can go to the Sina Weibo by clicking the name of Weibo and then clicking "comment".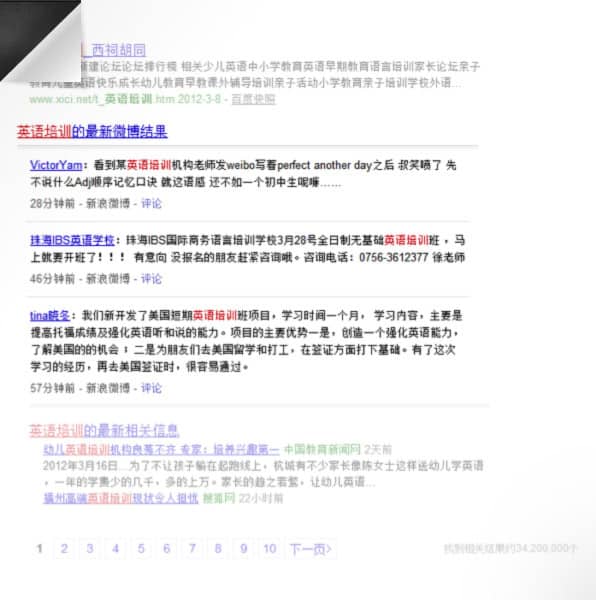 In SEO we have to spend more effort now to get keywords ranked in the first page results. Today, a top 10 result does not mean a first page result anymore. When we do the keyword research, we might want to know what keywords trigger Sina Weibo results as well. We might also be able to take advantage of the integration of Sina Weibo and Baidu to help on creating extra exposure or brand management.
I also did an interesting test myself. I posted a Weibo that includes the keyword "英语培训", and it got listed in the Baidu search result 1 minute after I posted it (shown in the screenshot below). It also pushed out the oldest post that was in the result.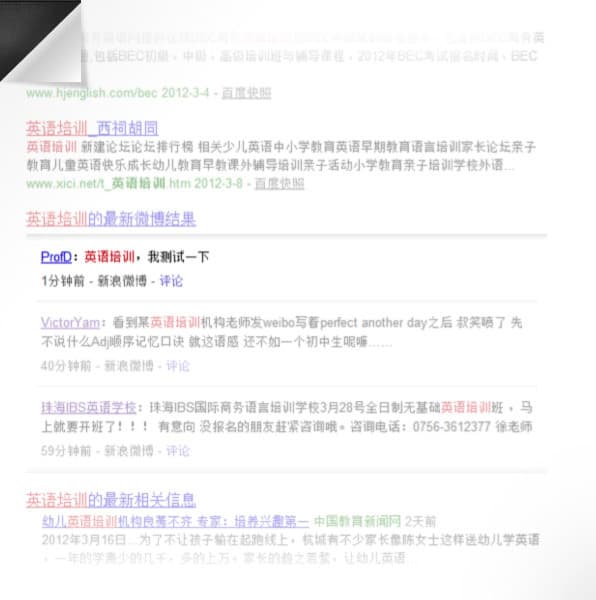 For now, the logic is still simple. It just shows the latest relevant weibo post. This is also a good start for SEO, and social and search is going to be the trend.