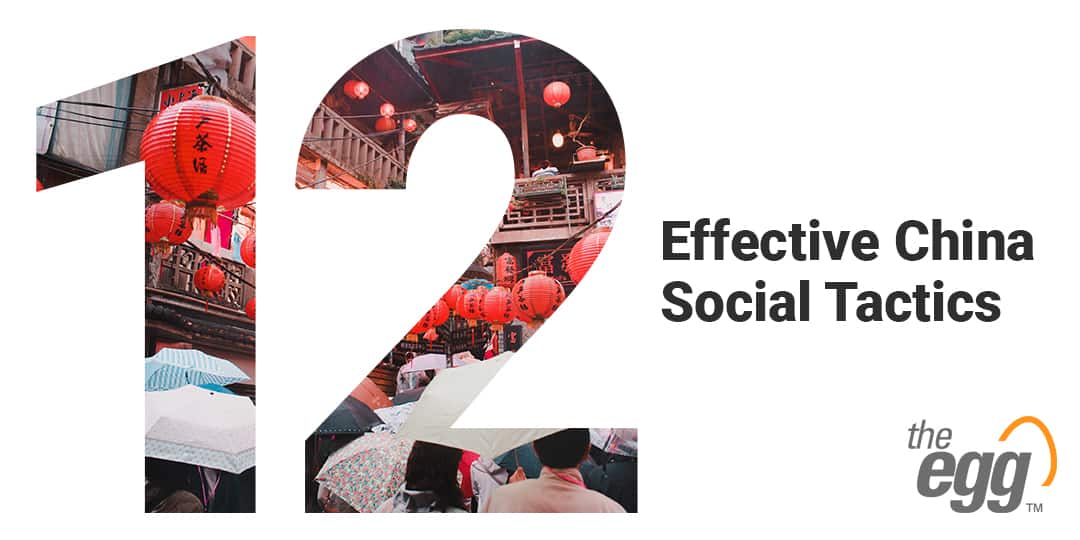 To attract and retain Chinese followers, brands must create compelling, targeted, localized, and customized campaigns on China-specific social media platforms. Today, we look at 12 effective social tactics to help you brainstorm ideas for–and generate leads from–your next social media campaign in China.
China Social Tactic 1: Pop Quizzes
Pop quizzes are an effective engagement tactic on social, especially in the gaming industry and for events. Generally, marketers track popular events and trends, based on which they design a pop quiz to encourage engagement and drive traffic and followers.
For instance, during the World Cup, many social accounts launched a pop quiz, so followers could guess which country would win or lose. If followers guessed correctly, they would accumulate scores and/or rewards. Pop quizzes also encourage participants to invite their friends to join in, which generates more followers for the pop quiz account.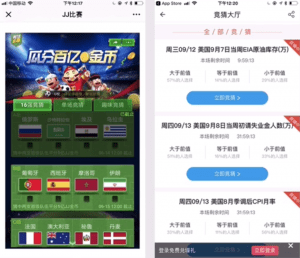 China Social Tactic 2: Personality Tests
Regardless of whether you are a B2C or B2B brand, personality tests are an effective social engagement tactic, attracting followers through entertainment value.
A B2B company, VIAVI launched a personality test on its WeChat official account on International Women's Day. Most of VIAVI's followers are male, so it posted a topical psychological test: "What kind of man are you in a woman's eyes?". This was a successful campaign that piqued curiosity and generated significant engagement.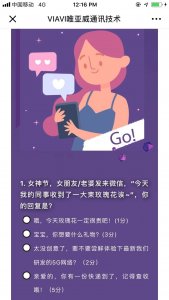 China Social Tactic 3: Competition/Ranking Games
A competition/ranking campaign takes advantage of comparison psychology to keep followers engaged for a longer time on social platforms, while followers enjoy the competitive aspect of trying to beat friends and other users.
An example is WeRun, on which users follow their friends' walking steps and try to beat them each day.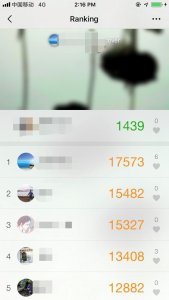 China Social Tactic 4: Red Pocket
During Chinese festivals, red pocket campaigns are particularly effective. They represent luck and fortune and are highly engaging.
During Chinese Spring festival, iFly Singapore launched a red pocket campaign on WeChat (combined with an offline event) to generate more sales and increase followers.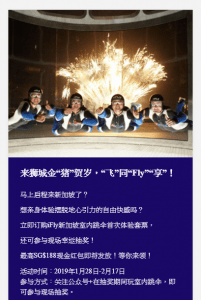 China Social Tactic 6: Collections
The most famous collection campaign of recent years in China was done by Alipay.
Alipay released 5 thematic cards, 1 during each of the 5 past Chinese New Year celebrations. Users could obtain these cards by shopping, being gifted from friends, playing games, etc. If you collected all 5 cards, then you could win the CNY ¥200 million grand prize. This generated enthusiasm and drove sales and leads.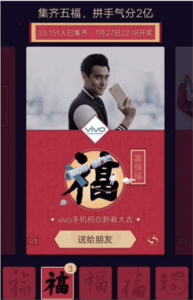 China Social Tactic 7: Games
Games are massively popular for their entertainment value—they are fun and relaxing for users. For brands, however, they are more costly and resource-heavy to develop, so creating them is more of an investment—but it can pay off hugely in terms of followers, engagement, brand awareness, and sales, if done right.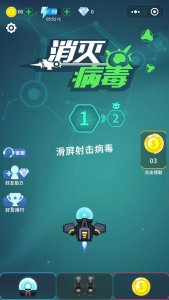 China Social Tactic 8: Voting
Voting campaigns are an effective way to understand follower demands and desires. However, WeChat doesn't track voting user data. To track this information, you can import third-party platforms.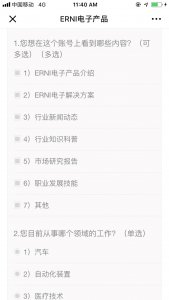 China Social Tactic 9: Stories
In this type of campaign, brands ask users to submit personal stories and experiences to the brand. Then brands share those stories with their followers. This helps brands build a stronger relationship with and gather data about its audience to provide better customer service and information.
Basler, a B2B company, posted a story campaign during an exhibition with such themes as favorite demonstration and most interesting products and brands.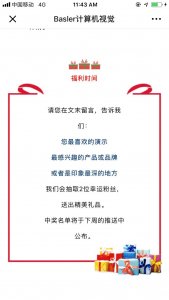 China Social Tactic 10: Series
Series effectively engage your followers to come back at standard intervals for further information.
For example, we helped The Economist create a series on Weibo. The Economist is an international magazine on global affairs and can help people learn English. We knew that students make up a big part of the audience base, so we designed a "Word of the Day" column, which teaches new vocabulary from a particular article. This encouraged audiences to visit Weibo daily and established regular visiting behavior.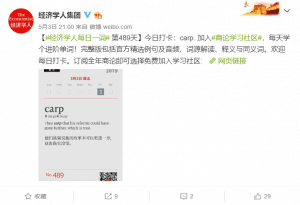 China Social Tactic 11: Group Purchasing
Many e-commerce brands provide discounts to groups of users based on mass purchasing. This helps generate new leads from current followers.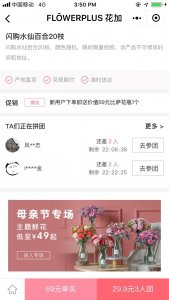 China Social Tactic 12: Animated Profile Design
Last year, many brands launched campaigns in which users could design their own animated profiles, scenes, clothes, expressions, etc. This would generate a branded custom image, which many users reposted on their WeChat Moments feeds.
This became a viral trend that many people participated in, generating engagement and followers for brands.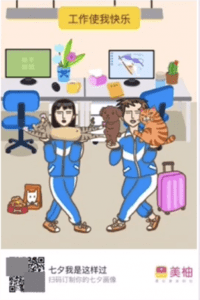 Need help targeting the lucrative Chinese market on social media?