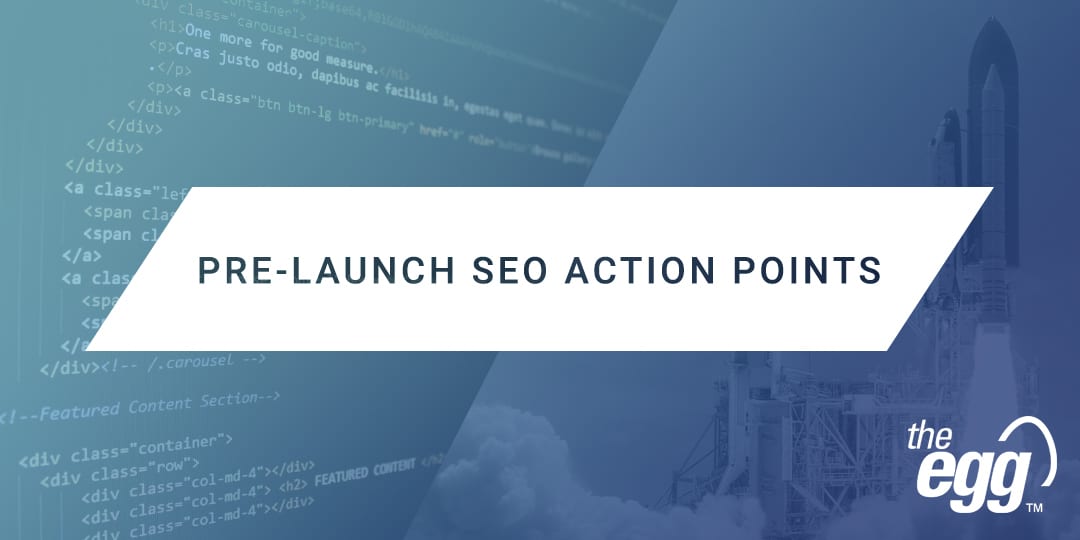 We all know that SEO is a long-term process.
However, there are 5 critical SEO actions that if you do correctly when you first launch your site can save you from headaches later.
For a newly launched website, the first step to SEO success is to let people know of the site's existence. You can use various channels to promote your new website, but nothing is more cost-effective than building an SEO-friendly site from the outset that allows Google to crawl, index, and rank it on their search results pages.
Implementing proper SEO to your new website can have a significant impact on how it ranks on search engines with specific keywords and hence how much organic traffic it draws.
However, SEO is often overlooked during the website-building process.
So, before your site gets bigger and requires more advanced SEO intervention from SEO experts like us, here are 5 key SEO decisions you should make before launching your new site.
1.    Domain name
When building a new website, the first major decision is choosing and buying a domain name.
Since Google has now moved the domain path to the top of the SERP listing, the domain is more prominent; hence, an SEO-friendly domain name that is clear, concise, and on-brand will work to entice the searcher to click into your site.
Take ours for example:

Moreover, having an SEO-friendly domain name no longer means just plugging an exact keyword into it.
That tactic, called EMD (exact match domain), used to be an SEO trick to get ranked in a high position. However, as many low-quality websites used EMD to spam the search results, Google updated its algorithm in 2012 to eradicate this bias.
Today, an SEO-friendly domain name tends to be a branded domain name that is simple yet comprehensive such that it is easy for the searcher to remember and understand.
2.    Web Hosting Provider
After buying a domain name, you will need to choose a web hosting provider. There are several key features of a web hosting provider that could affect your site's SEO health.
Google has indicated that site speed and accessibility are ranking factors. Therefore, an SEO-friendly web hosting provider must be able to ensure a fast loading speed, worldwide server location, long uptime, etc.
When looking at different web hosting packages, you can also check whether it includes any free back-ups for your site's data and an SSL certificate.
3.    Primary Keywords
When building a new website, you will likely have already decided which products/services to sell or topics to share. To help your business find potential customers, it is also important to know how your target audience searches in your niche.
Before launching your website, it is best practice to conduct keyword research to identify keywords related to your business and the type of content that can draw traffic to your site.
Another reason that keyword research should be done while building your site is to help you to choose a primary keywords that are most important and relevant to your site. This set of primary keywords can then inform the on-page optimization and site structure.
4.    Site Structure
Organize your site architecture and internal linking structure to help search engines crawl and index your webpages.
It is always best practice to start planning and managing site structure at the outset to ensure all the pages are well-organized and crawlable even as your website grows.
Planning out your site architecture in advance can give you a clearer picture of how your site should be organized. The primary keywords list obtained from the initial keyword research will also help you to structure your site, providing a clear theme with targeted keywords as categories.
An SEO- and user-friendly site architecture gives priority to key pages to be easily accessed from the main page and well-organized internal links help users navigate between pages.
5.    CMS
If you are not a coding expert and/or you do not have a strong development team, you will likely need a content management system (CMS) to build your website. A CMS also helps you publish and update site content after launch.
There are many CMSs in the market, such as WordPress, Shopify, and Wix, that suit different purposes for a website. While considering CMS features best for your business, note that some CMS platforms provide limited access to the backend of your site, which may hurt your site's SEO health.
With an SEO-friendly CMS, you are able to set up and edit key page elements, such as meta info, title tag, image alt tags, page URL structure, etc. You can also monitor and support the technical SEO of your site, including responsive design for different devices, 301 redirects, XML sitemaps, and robot.txt. These are all technical SEO elements that you can investigate when choosing a CMS from an SEO perspective.
***
It is always better to get things right at the beginning than spend extra budget on a site revamp, fixing SEO issues later that could have been done correctly in the first place.
If you are planning to launch a new website, implement the above suggestions and look forward to seeing your newly launched site soon on the SERP!
Need help with the SEO of your website?