Naver SEO – The Ultimate Marketers' Guide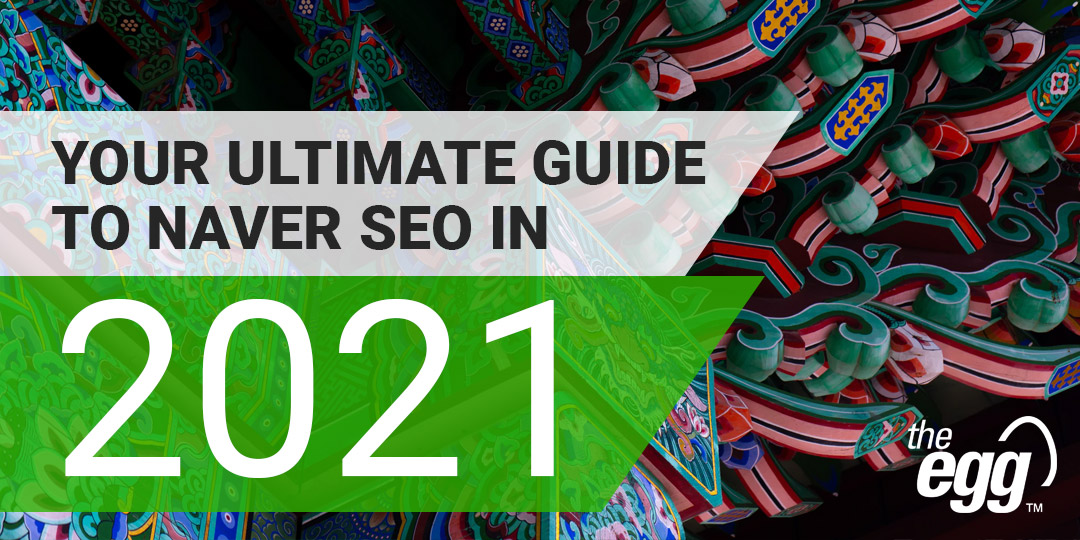 Are you looking for information on SEO in Korea? SEO on Naver specifically?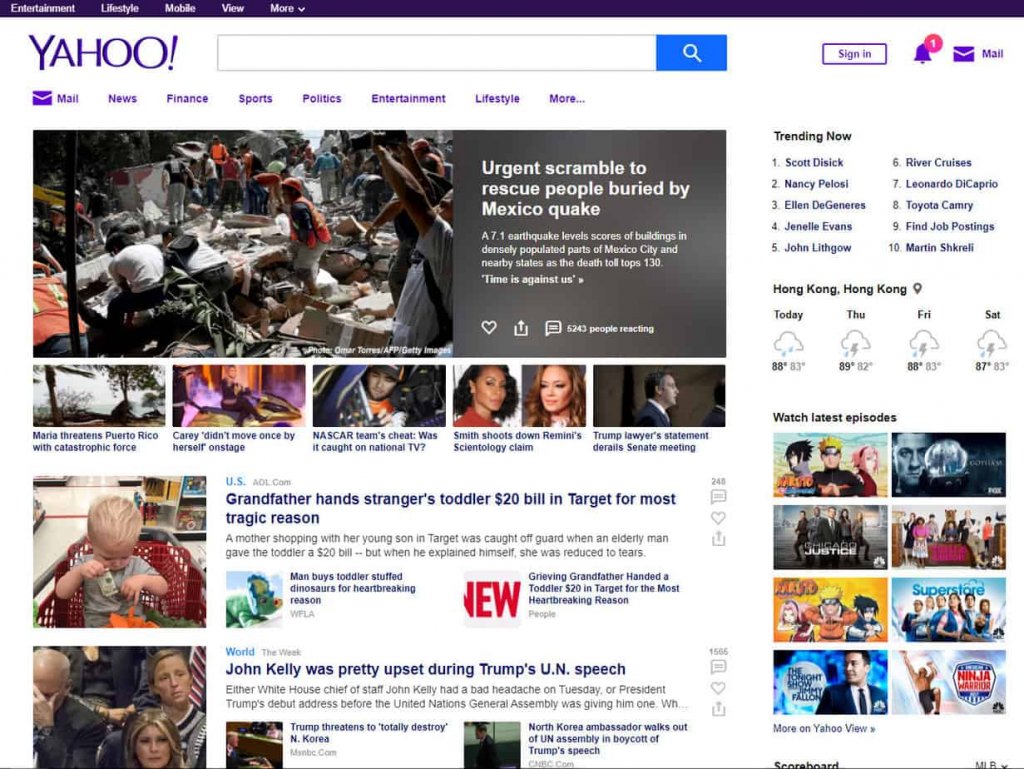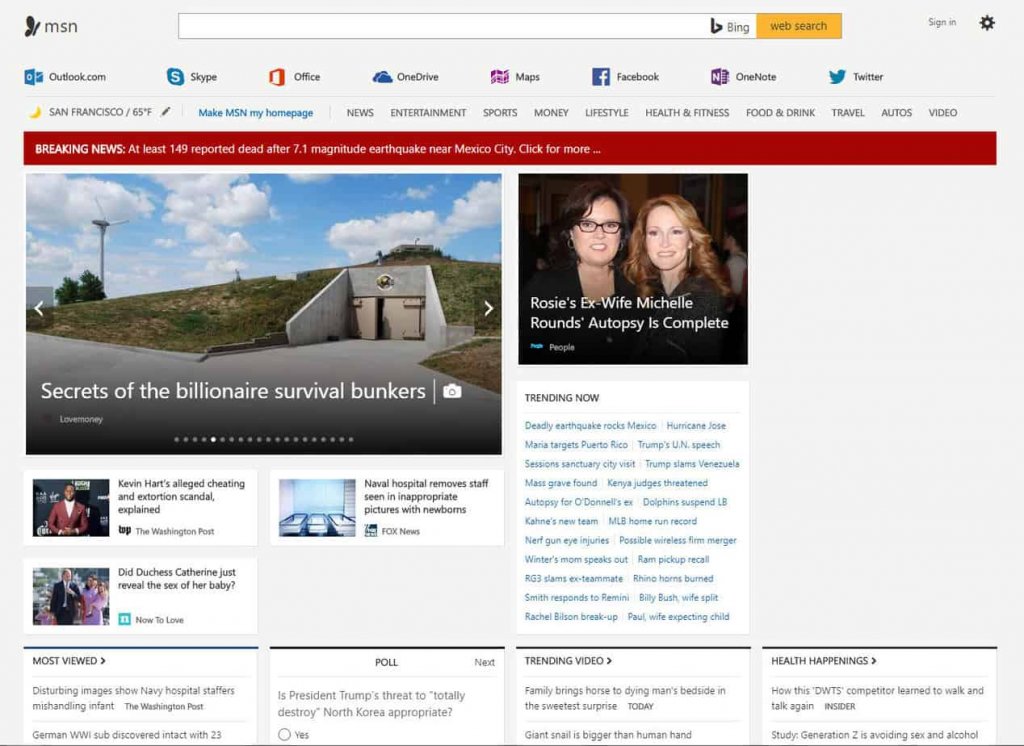 With some international examples of web portals in mind, let's dive into what Naver looks like.
1. Homepage
Let's zoom in on the updated homepage (as of March 2017) modified with our own annotations to help show you what it is all about: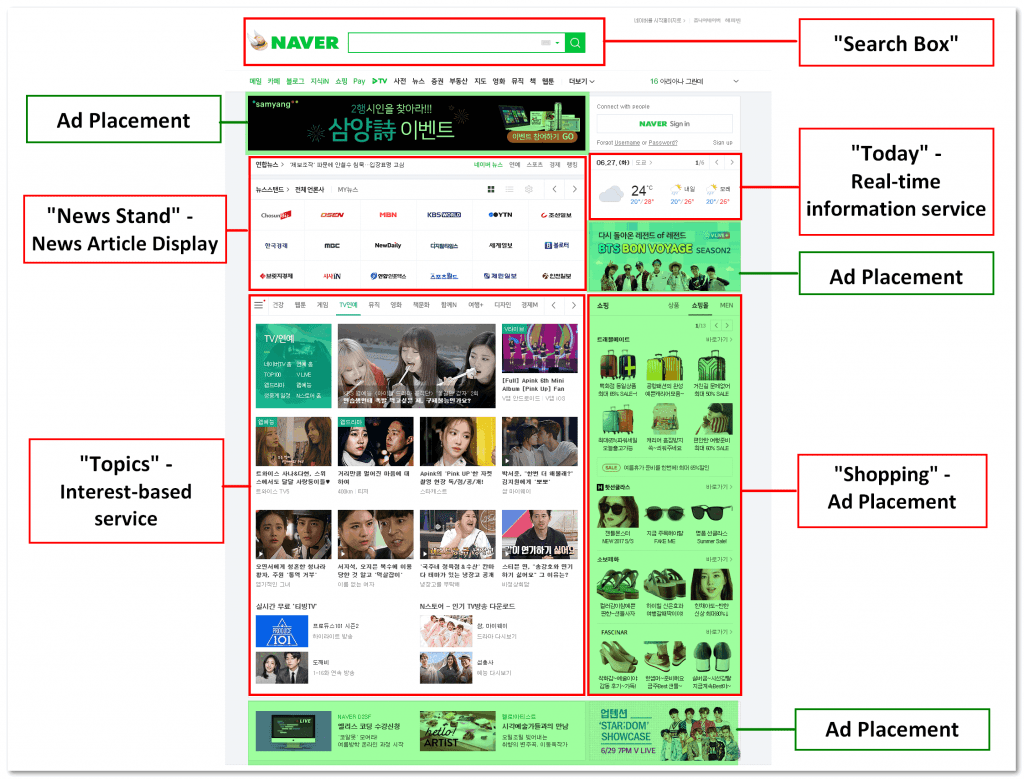 What strikes you at first glance is that Naver's homepage and its search results pages are just as busy as other global portal sites like Yahoo and MSN.com. It offers a range of services such as interest-based suggestions called "Topics", links to major news outlets "News Stand", advertisements like shopping ads and real-time information service "Today".
2. Search Tools & Layout
Now, let's say you've entered in the keyword "Naver" into the search box. Take a look at the top of the search engine result page (SERP) with the key features of the tools and layout highlighted: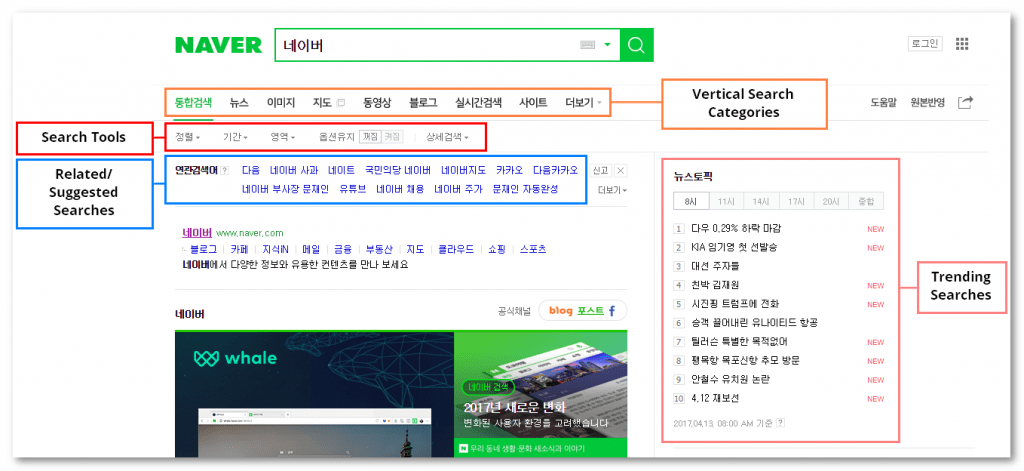 We will explain each of these in turn:
Vertical Search Categories

The Naver SERP displays a wide range of information with vertical search categories positioned at the top of the page, similar to Google. Unlike Google, however, these categories not only include Universal Search Results, News, and Images, for example, but also include Naver's own services such as Naver Blogs and Cafés. Although like on Google, the order of these categories shifts,  depending on the search term and the users' historical search behavior data.
Search Tools

The search tools allow you to narrow down your search based on certain criteria. On Naver, you can:
Sort the results by relevance or timeliness
Filter for results within a particular time range
Filter for results where the keyword is in the title
Do an advanced search including/excluding search terms
Related/Suggested Searches
There are some key differences between related searches found on Google and on Naver. For Naver,
Depending on the keyword, it can generate a list of either related searches or suggested searches (or sometimes neither)
Related searches are keywords based on an overall analysis of keywords and content and the resulting search intent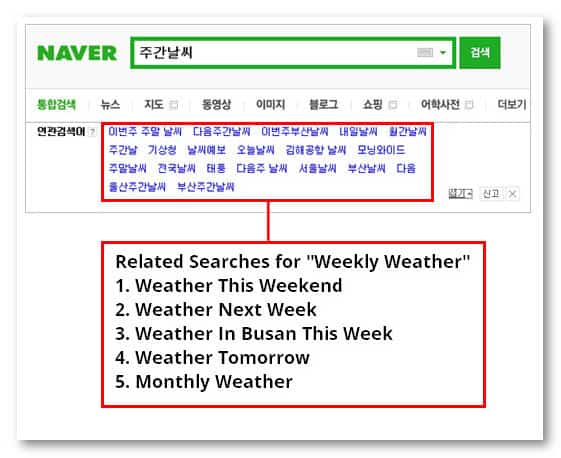 Suggested searches are keywords based on only a specific business area and predict what the searcher is likely to search for next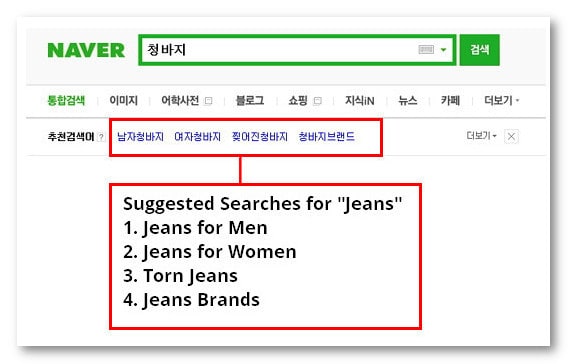 There can be up to 20 related/suggested search keywords (vs maximum of 8 on Google)
Trending Searches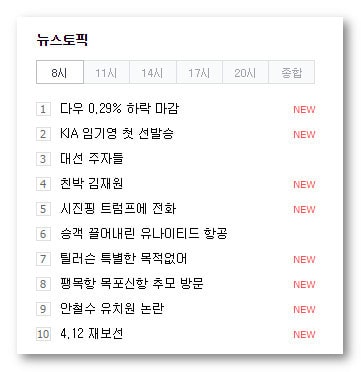 The trending search box is a ranking of the top trends for a particular time frame (a few hours). It can be different topics depending on the keyword you search (e.g. news topics, popular searches by university students, etc.) and there can be more than one trending searches list on the Naver SERP. The above example shows trending news topics at 8am.
3. Universal SERP Features
On a Universal SERP on Naver, you can have 10 or more different vertical search results displayed to a searcher on a single page. Imagine Google's first SERP with 30 or so results, incorporating images, videos, news, maps, books, and scholar results. Even all that does not come close to Naver's 19 different vertical categories – and this is without counting all the featured snippets they have.
To help you visualize that, let's take a look at the key results on a Naver Universal SERP – each of these sections has been labeled in the image below:
The above universal SERP is only part of the desktop SERP – other results on this SERP extend to news, books, and scholarly resources. Taking the above SERP as an example, let's get you acquainted with the relevant vertical search results for Naver SEO.
Paid Search Ads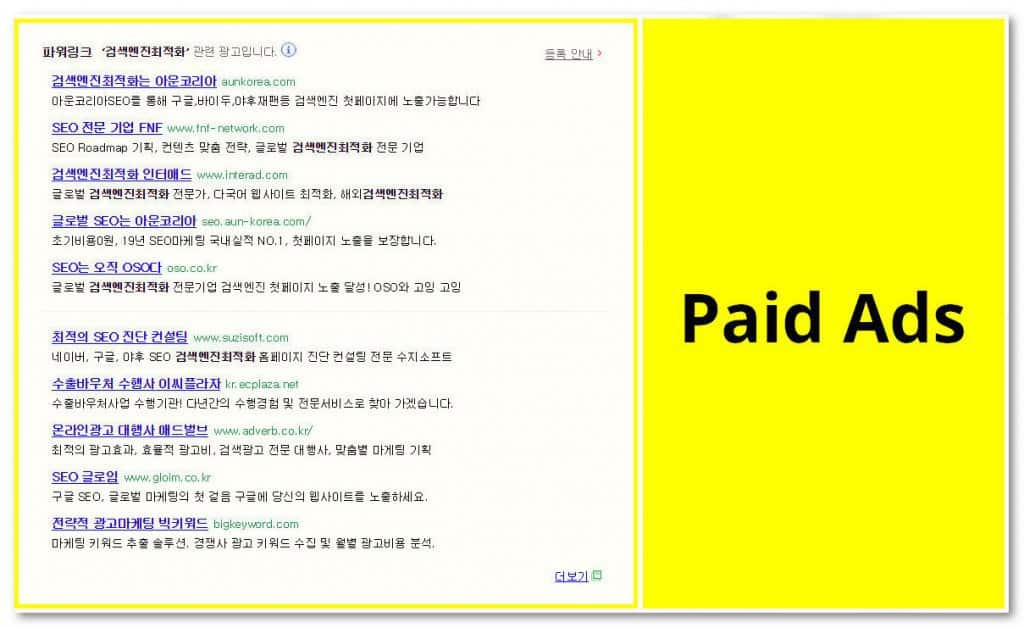 There are various types of ads on Naver and we won't go into detail here (for a list of the Naver ad products and their specifications, have a look at our Naver SEM article). But it is worth noting that ads can take up a lot of space on the SERPs and you need to be aware of the kinds of ads shown for the keywords you are trying to target for SEO.
Blogs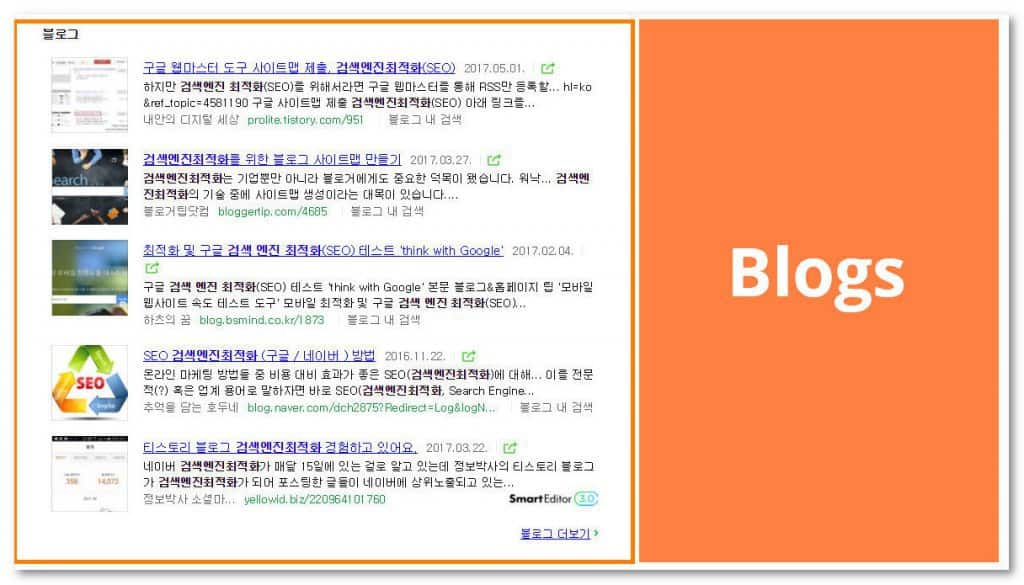 The Blog vertical search result includes not only blogs on the Naver platform but also those that are hosted on other services such as Tistory and WordPress. While Naver claims that they do not discriminate against externally hosted blogs, Naver is better at crawling and indexing blogs on its own platform. Although there is no official data on the number of indexed posts from Naver Blog compared to other blog platforms, our observations suggest that 90% of results on the Blog search result are Naver Blogs.
Websites
The website search result shows the relevant webpages to the keyword. Naver used to have two different sections for website search results, "Websites" that show only the root domain and "Webpages" that show multiple pages of the same website. In a sensational announcement in February 2018, Naver declared that the "website" and "webpage" search results are integrated into one "website" result. After the announcement, website search provides more relevant results than ever with the improved crawl-and-index technology of Naver bot and website search results tend to rank highly on Naver universal SERPs. This is undergoing implementation at the time of writing and we will keep an eye out to provide more details on this in the future.
Encyclopedia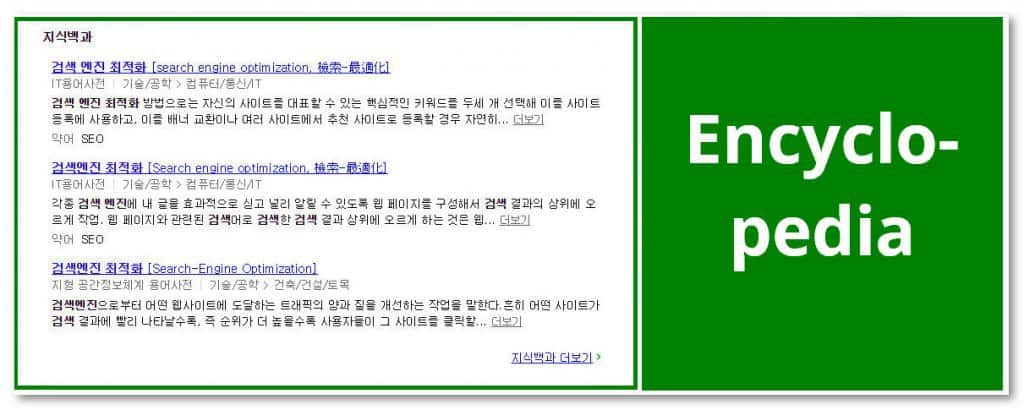 This vertical search result shows both pages on Naver's own encyclopedia platform as well as from Wikipedia.
Naver Cafes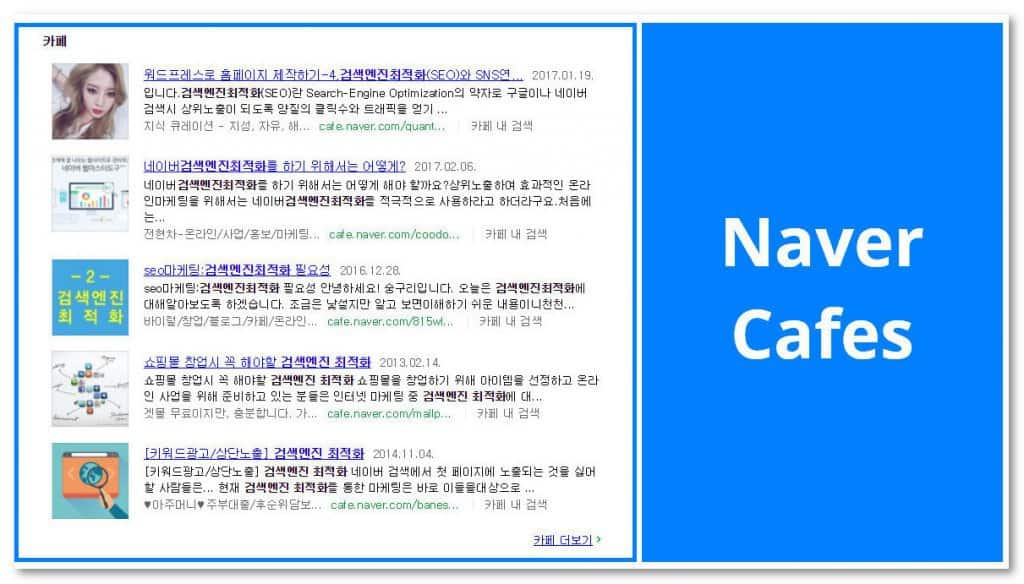 What is a "Café" on Naver? It's a community-based platform that brings together members with a common interest for sharing knowledge and engaging in discussion on that topic. A close equivalent is Reddit – each Naver Café acts like a Subreddit, with its niche focus and community sharing.
Naver Posts

One of the newest services offered by Naver, Posts are a stripped-down version of Naver Blogs. Compared to Naver Blogs that allow you to add 'neighbors' and engage with them but Naver Posts offer a 'follow' feature and focuses on the writer's expertise of a particular topic. These features, combined with its clean and simple interface, make Medium.com a close equivalent to Naver Posts. We would say, though, that content on Posts is much shorter than on Medium.
Knowledge iN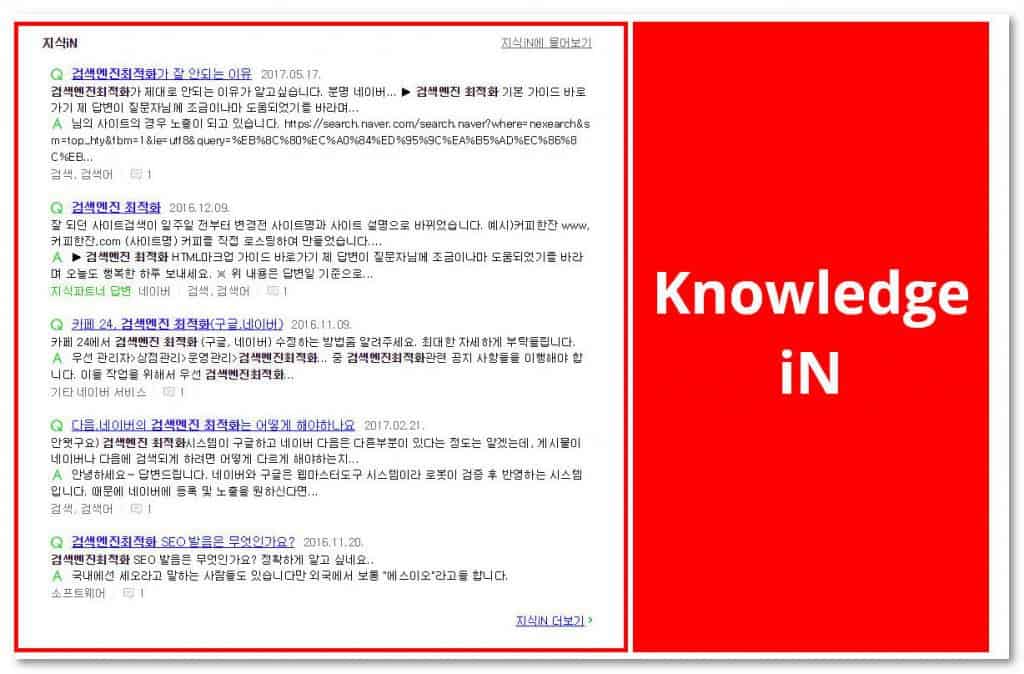 If you recall from the previous section of this Naver Guide (Korean Search Engine Market Share & History), "Knowledge iN" – Naver's Q&A service similar to Yahoo Answers – was a driving force of Naver's initial mega success. Any user can post a question that other users can help to answer, across a multitude of different topics. Answers can be upvoted by other Naver users.
Key Takeaways from 'Naver Basics: Understanding the Layout & SERP'
Naver homepage and SERPs are much busier than Google's
There are 19 different vertical search results (and growing)
The order of the vertical search results on the Universal SERP depends on the search term
Key result categories on a Universal SERP are paid ads, Naver Blogs, Naver Cafes, Naver Posts, Knowledge iN (i.e. Q&A forum), Encyclopedia, Websites, and Webpages
Naver Algorithms & Ranking Factors
Little known are the Naver algorithms that we want to dedicate a section here to them before moving on to optimizing for Naver. Based on the announcements made on the official Naver search blog, the following is a summary overview of two algorithms and where they are applied to:

C-Rank Algorithm for Naver Content Platforms
Also known as Creator Rank, this ranking algorithm attempts to determine the authority of content creators on its content platforms – Naver Blogs, Naver Cafes, and Naver Q&A. This algorithm stems from a priority to control the quality of content on its services as the volume of unregulated spam and low-quality content started getting out of hand. Starting with Blogs, it's application has expanded rapidly to Naver Cafes and Q&A in 2017.
The ranking signals vary according to the unique characteristics of each platform the algorithm is applied to:
Similar to C-Rank, Naver's latest algorithm P-Rank focuses on quality and authority but of websites, in a big move towards enhancing its much-neglected vertical search results (websites and webpages).
P-Rank Algorithm for Website Search
In attempts to align themselves to global web standards, Naver introduced this algorithm to analyze (using AI) various SEO elements of websites to determine their quality. At the point of writing, this algorithm has just been introduced and Naver has only offered a sneak peek into what the ranking signals are. We will update this page as we hear more updates, but the following is what has been announced so far in association with the Naver Webmaster Tool updates.

Key Takeaways from 'Naver Algorithms'
Two major Naver algorithms have been announced in 2016 and 2017
C-Rank is a ranking algorithm applied to Naver Blog, Cafe, and Q&A platforms that determines the quality and authority of the 'creators' on each of them
P-Rank is the latest algorithm applied to websites that analyzes various SEO elements to determine the quality of sites.
Basics of Naver Technical SEO
Just as Google and other search engines have their own web crawlers, Naver has what it calls Yeti. According to Naver, Yeti crawls sites by first focusing on 'user preferences', 'optimization levels of the website' and its 'suitability in search results'. While Yeti's crawling technology has been improving, it is light years behind Google's level and relies heavily on more explicit signals to understand your website. Let's go over some ways you can help the Naver Bot do just that.
Robots.txt Directives
Yes, back to SEO 101 – robots.txt. You know now that the bot is called Yeti; if you want only the Naver Bot to crawl your site, your directive should be:

But of course, in most cases, we would want other crawlers to access the site as well, so then the directive in your robots.txt should be:

All the best practices for robots.txt applies here as well, and Naver explicitly recommends creating a robots.txt file.
You should also allow Yeti on your web servers and firewall:

As we will see in the following section, you can use Naver Webmaster Tools to help you with robots.txt among other things.
Naver Webmaster Tools – Robots.txt
It isn't as comprehensive as Google's Search Console, but Naver Webmaster Tools is useful for submitting manual requests whenever you need the bot's attention. One of the things it allows for is creating (albeit an extremely simple) robots.txt file and to request for it to be checked once updated.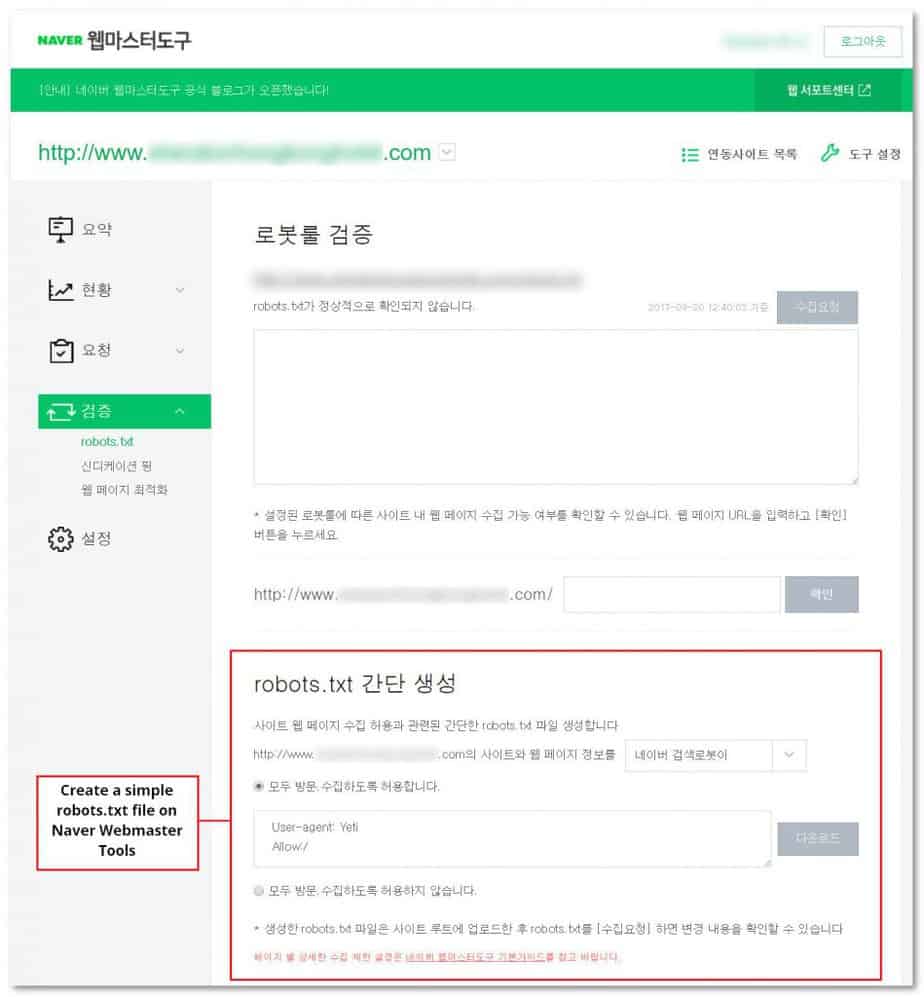 Naver Webmaster Tools – Sitemaps
Because of the limitations of Yeti, sitemaps for SEO may be considered even more crucial on Naver than on Google.
Currently, Naver only reads XML sitemaps and supports optional tags <changefreq>, <priority>, and <lastmod>.
Once you have it, submit the sitemap location on the Webmaster Tools – only 1 sitemap can be submitted per site:

Checking Indexation
With the Universal Search Results on Naver and the lack of information about Naver in general, you may be puzzled about how you can check your site's indexation on Naver. There are two ways you can do it:
Naver Webmaster Tools – using a feature that monitors your site's crawl and indexation. The data is currently limited to the last 7 days but hopefully this improves in the future to cover at least a few months:
Site search operator – but if you do this straight from the search box on the homepage or the Universal Search Results, you won't get the data you need. Navigate to the Webpage Vertical Search Results and use the operator for indexation data.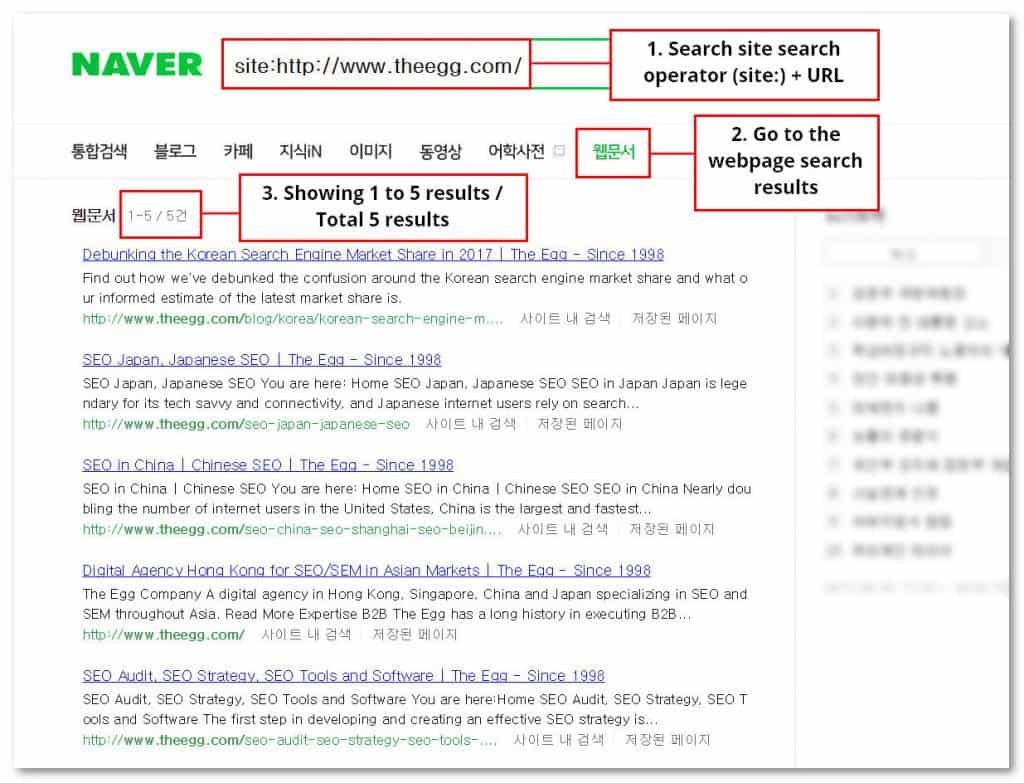 Open Graph Tags
Within these tags is information that will be shown when pages are shared on social media.

Just to emphasize how important that is, here's data on social media penetration rankings from Digital in 2017 Special Report by We Are Social: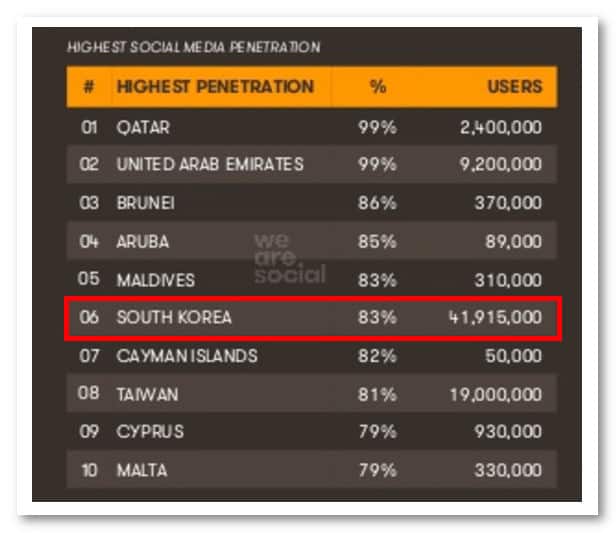 For detailed information on OG tags, don't forget you can reference the official Open Graph Protocol site.
301 Redirects & Canonicalization

Naver also has some specific recommendations regarding the use of 301 redirects and canonical tags. Here's what they let us in on so far:
Use one hostname and one URL for each page when you create your site
If you must have multiple URLs, 301 redirect to the canonical page
Use HTTP redirects; do not use Javascript or Flash. Meta refresh can be used but is not recommended in HTML 4.01
If you can't 301 redirect, add a canonical tag pointing to the main version of the page
Note: You probably know this already, but Naver fails to add here that regardless of the need for a 301 redirect, you should markup all your pages with the canonical tag. The tag should point to itself if it is the main version of the page.
302 Redirects
Naver specifies that if there is a temporary problem on the site or the site is being revamped and the bot does not get a response from the pages, it may conclude that the pages have been deleted. When this happens, they may de-index your page.
The advice is then to implement 302 redirects following the standard HTTP redirect protocol.
Key Takeaways from 'Naver Technical SEO'
Naver bot is called Yeti
Naver has limited technical SEO guidelines but they follow global standards
There are 2 ways to check indexation on Naver
Naver's guidelines include recommendations on robots.txt, sitemaps, OG tags, HTTP protocols, and canonicalization
On-Page & Off-Page Optimization
Naver has in the past year or so been more aggressively developing its search algorithms to improve its search engine features. With the introduction of P-Rank, Naver has announced its intentions to enhance its subpar website and webpage search results.
While the best practices outlined by Naver are very basic in a Google-SEO era, you should be aware of the practices they have explicitly recommended particularly because there is so little information out there on how to optimize for Naver. We have our eye out for any updates from Naver on the SEO best practices, but for now, here are some of the highlights.
On-Page Optimization
Title & Description Tags


Naver recommends using brand terms in the homepage title tags, including brand names, product names, service names, etc. that best capture the purpose of the site and its pages. For other pages, the title should accurately explain the content on the page, and, as a general rule of thumb, no duplicate page titles!
There isn't an exact character limit on the title and description tags but our internal test suggests the following pixel width:

Like any good search engine, Naver also tries to crack down on black-hat SEO tactics. Your site can receive a penalty if the title/description tag
includes repetitive keywords (appearing more than twice in the tag), spam keywords, irrelevant keywords, a copy-paste of the entire webpage content, or stuffed keywords
is too long thereby preventing users to determine the site
is changed too frequently in attempts to improve rankings
Anchor Text
Similarly, for anchor text, word it as clearly and concisely as possible for the bot to understand.

You can receive a penalty, however, if you repeatedly use the same keywords as anchor text to improve rankings.
Image Alt Tags
Help Yeti better understand your images by adding alt tags to them, describing precisely what's on the image.

There's truly a lack of relevant and quality images in the Naver Image search results so optimize your images as much as possible and get relatively easy rankings.
Like anchor text, repetitive use of the same image alt tag descriptions can lead to a penalty.
Content
There isn't much material, unfortunately, around website content because the primary focus of SEO for Naver has historically been Naver Blogs and Cafes. Naver Blog Optimization will be covered in the next section, but before that, here are the best (albeit vague) practices Naver has regarding on-page content:
Create original content – duplicate content from other sites can receive a penalty. Naver has been trying to crack down on duplicate content for years to maintain its reputation as the popular local search engine of choice
Reference the source content when offering any opinion/review-based content
No cloaking content – SEO best practice 101 where content should not be hidden from users
No irrelevant content – content should be relevant to the purpose of the site/page
Key content should be in text form rather than in images – while text-extracting technology available, Naver claims that they do not use this due to cost/technical limitations
Off-Page Optimization
With such limited on-page optimization guidelines, off-page elements have more or less been non-existent for Naver SEO. Which is why the introduction of P-Rank was so monumental a move given the context of the announcement. In its attempts to adhere to global web standards, it has finally started paying attention to off-page signals such as backlinks and social media.
So, in a P-Rank era of Naver SEO, what does off-page optimization look like?
Backlinks
If you've read our Naver SEO Guide section on Naver Algorithms, you know that the concept of backlinks has finally been introduced and a way to monitor this (albeit a very crude way) is now available using Naver Webmaster Tools.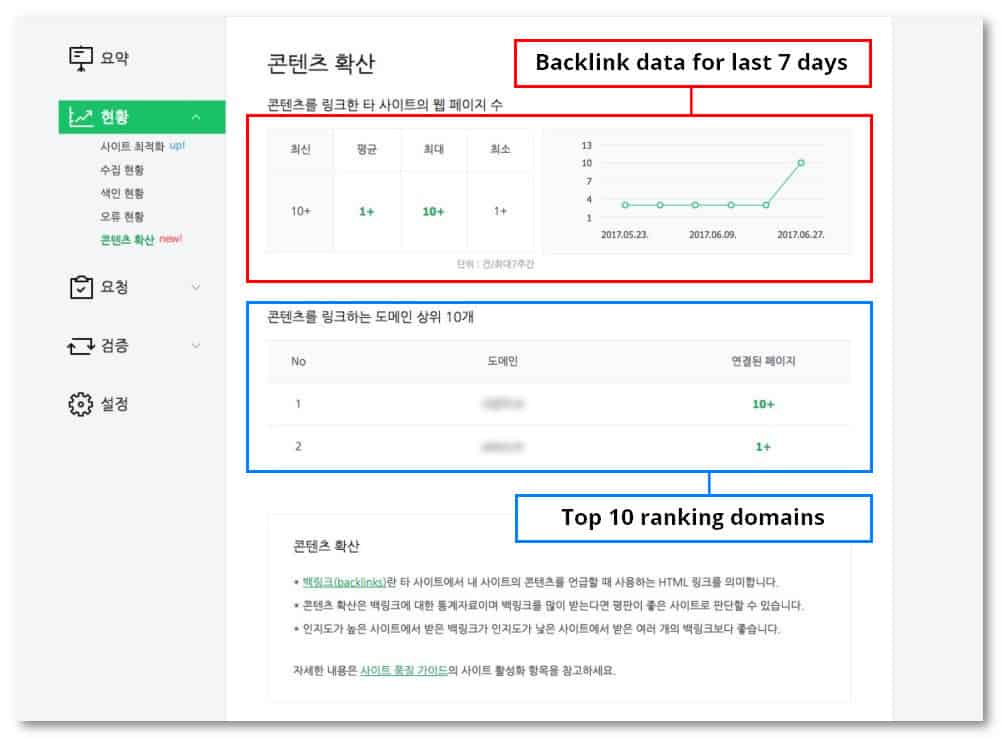 Barely anything perhaps, considering what backlink tools like Ahrefs and SEMRush are capable of. What is important is not the limitations of the tool but rather the mere fact that this is now part of the webmaster platform and Naver considers it noteworthy for SEOs to track.
Social Media
All that Naver Webmaster Tools does for the time being with regards to social is to show what social media channels the crawler has found to be connected to your website.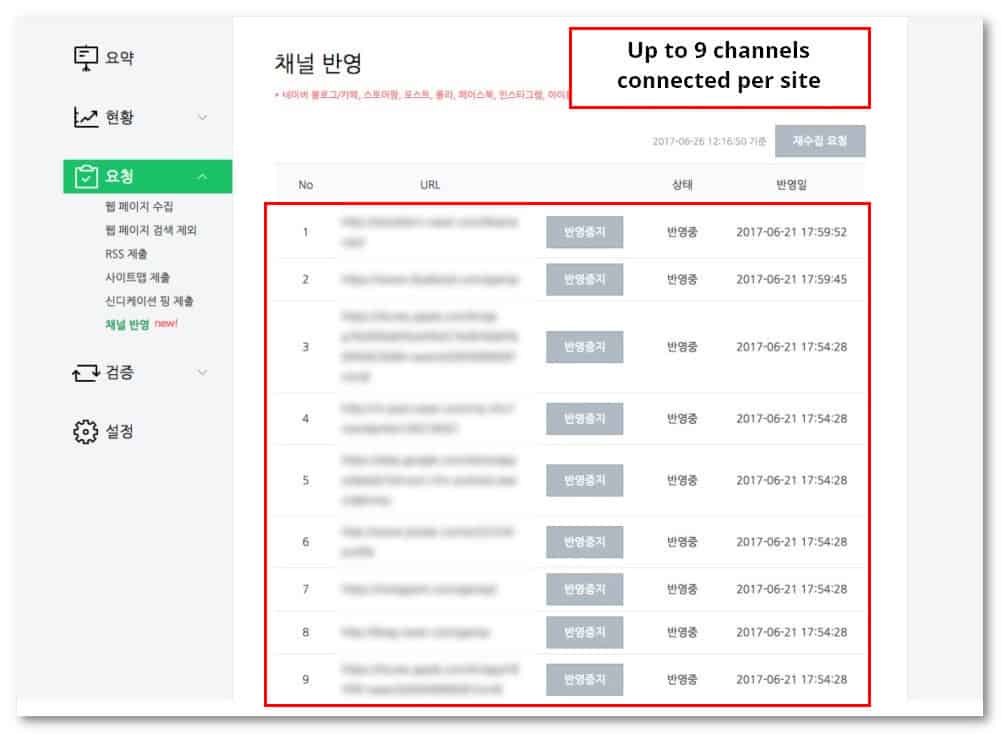 Using schema markup, you can send explicit signals to Naver of up to nine social media channels, currently comprising of Naver Blog, Naver Café, Naver Post, StoreFarm (Naver e-commerce), Polar, Instagram, iTunes, and Google Play Store. You can choose to disconnect any of them through the webmaster tool.
While it has not been officially announced, it is possible that Naver is using social media mentions as a signal of a website's authority. Naver is quite capable of combing through real-time mentions across different platforms and the possibility of using associating brand mentions for example and using them as authority signals for a website doesn't seem too far off.
Key Takeaways from 'On-Page & Off-Page Optimization'
Naver has explicit on-page SEO guidelines on title, description, anchor text, image alt tags, and content
Each of the items includes some black-hat SEO tactics that should not be practiced to avoid penalties
Off-page SEO guidelines are limited but with the introduction of P-Rank, Naver has incorporated certain features on Naver Webmaster Tools that allow some off-page optimizations to be monitored
Currently, this is limited to backlink data for just seven days and social media channels
Keyword Research on Naver: Cultural Aspects & The Keyword Tool
How Koreans Search Online
In short, it's completely different from how people search in English! It shares more similarities with searches in Chinese and Japanese as both Japanese and Korean have their origins in Chinese characters.
Here are some of the key points worth mentioning about how Koreans search online:
1. Keywords are generally short-tailed – Korean is more concise than English and you just can say more with fewer words. And whether people prefer to search short-tail could be a chicken-or-egg question. Do people search short-tail because of the nature of the language or do they do so because they are used to not getting the search results they want (since Naver algorithms are quite behind) and know that they have to resort to short-tail, broad keywords to get relevant results?
For example, English speakers use may use long tail keywords like 'how to get a tax refund' or 'how can I get a tax refund?' and this may not be uncommon. But Korean searchers are more likely to use '세금 환급' – simply meaning 'tax refund' – as a search term. Since Korean internet users don't like to use long tail keywords, popular keywords in Naver tend to be short keywords like '명동 맛집(Myeong Dong best restaurant)', '홍콩 여행(Hong Kong travel)', '노트북 수리(laptop repair)'.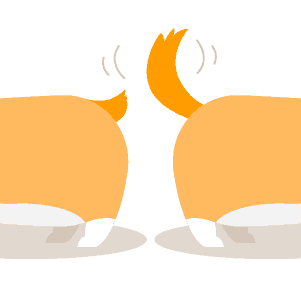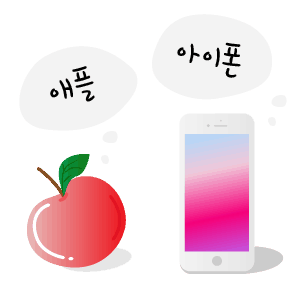 2. English words are 'spelled' in Korean characters – referred to formally as transliteration, this is converting characters in one language into another based on pronunciation. Brand terms are an easy example. Instead of using Latin letters and typing 'Apple iPhone', Koreans can transliterate by taking the pronunciation and mapping it into Korean characters (known as Hangeul). 'Apple iPhone' is transliterated as '애플 아이폰'.
It becomes tricky for some words where there could be variations of the transliterated form. Targeting for Korean users means knowing what your brand terms can be transliterated into and incorporating this into your marketing. It's not always the case that the transliterated form has higher search volume, though. And this is one of the things you should be sure to check with the Naver Keyword Tool.
Naver Keyword Tool
While Google SERPs reflect an understanding of users' search intent, Naver barely applies any semantic search and its search results are primarily based on an exact match of the search term. Therefore, when it comes to Naver SEO, keyword research becomes even more important and that's naturally where the need for a keyword tool comes in.
Like Keyword Planner, you can only access Naver's Keyword Tool with a Naver advertiser account, regardless of whether it's a personal account or a business one. After login, find the tool under the main navigation '도구(Tools)':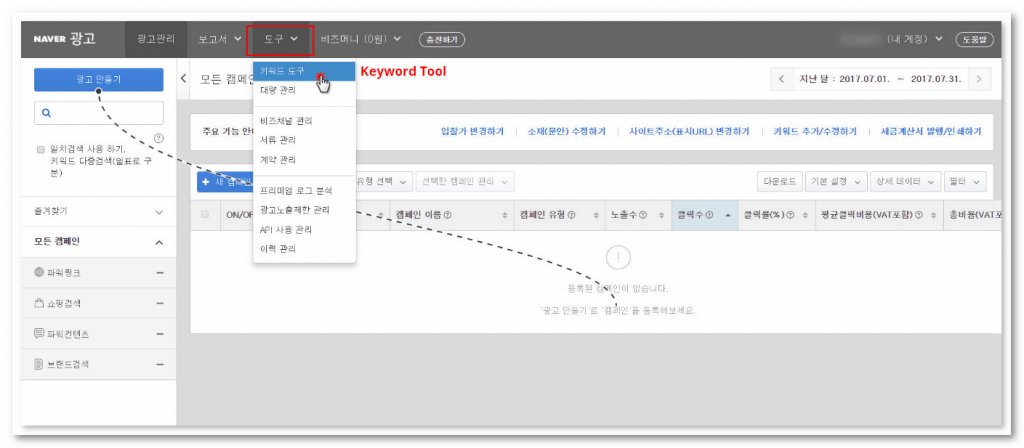 This is the keyword tool you'll see: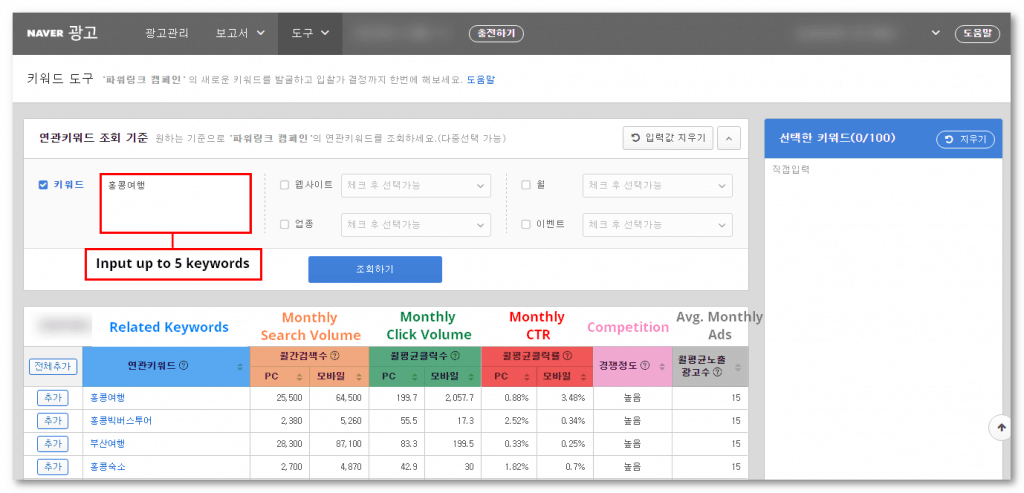 A few helpful pointers about this tool:
Search is limited to 5 keywords at a time – that's right, if you have a rather long list of keywords requiring search volume, you have to have a little patience and enter them in fives
All data is for the previous month – Naver's Keyword Tool does not have date range settings and historical data goes back just a year. To get the search volume trends for the past year, you have to individually click on each keyword within the Related Keywords column. As shown in the example below, click on a keyword from the Related Keywords column…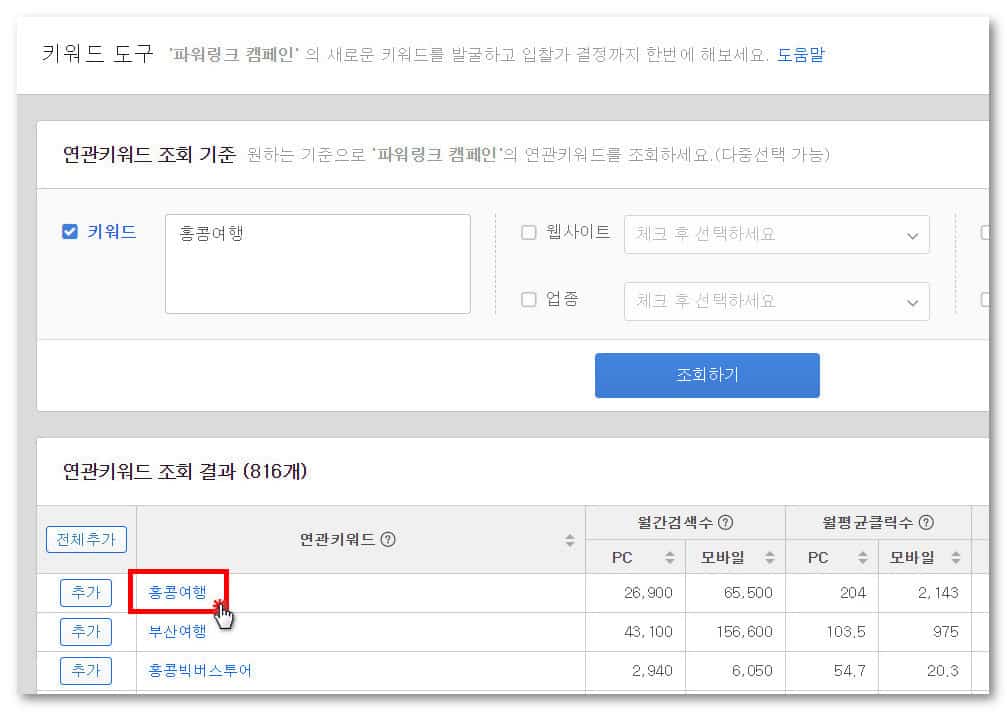 …to get the search volume trends, in addition to other demographic data.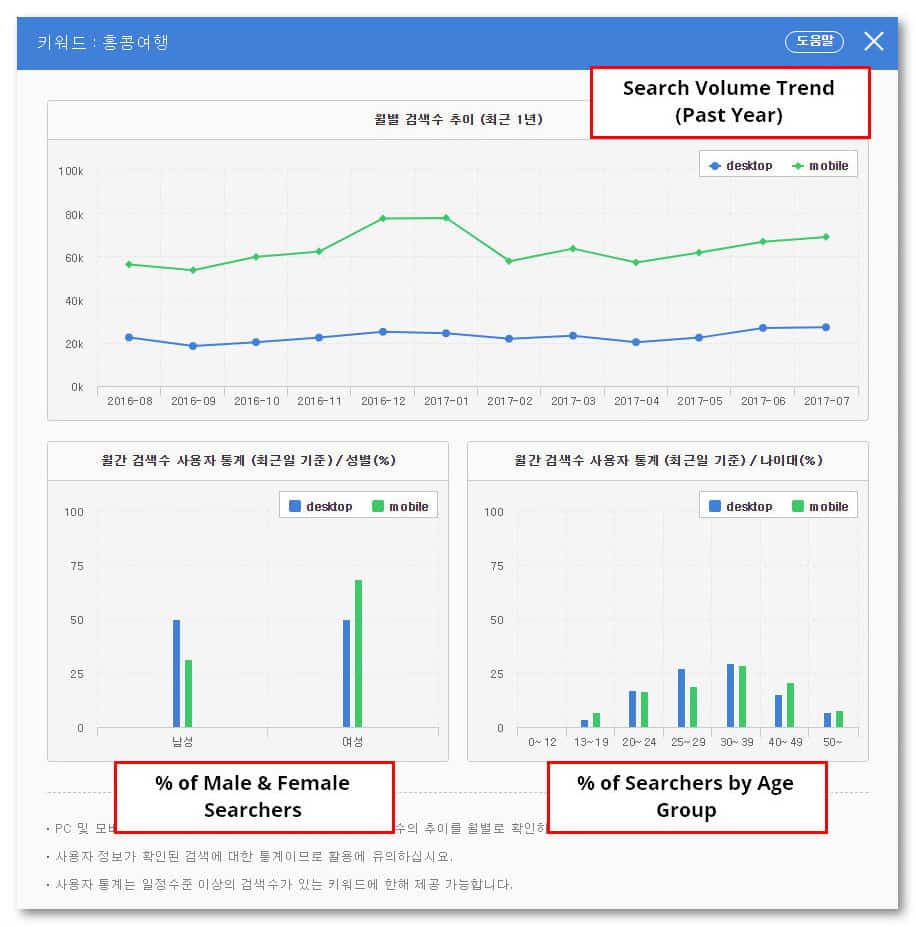 For most keywords with search volume of less than 10, search volume trend data is not available – some exceptions seem to be for keywords with more than zero paid search traffic in the past month
For more details on where to find the keyword tool, the different data columns, and where else you can look for keyword ideas, check our Naver Keyword Tool article here.
Key Takeaways from 'Keyword Research on Naver'
Korean keyword searches are very broad and short-tailed
Korean searches use transliterated words in their search
Naver has a keyword tool on its ad platform but there are some severe limitations when compared to Adwords Keyword Planner
Naver Addresses Top 10 Rumours on Naver Blog SEO
Until recently, bloggers have had to speculate about Naver Blog's ranking factors. Although Naver representatives have replied to questions posted on the Q&A (지식iN) at times, these responses have failed to reach the majority of the blogging community and rumours around what works to improve rankings and what doesn't have persisted.
In a ground-breaking post on the Official Naver Search Blog in July 2016, Naver addressed the top 10 rumours around how blogs are ranked in the search results. Each of these rumours is outlined below along with Naver's official explanation.
1. Blog posting should only be done on a clean IP
Rumour:
If you use an IP address that posts both commercial and promotional content, your ranking will be adversely affected.
Explanation:
IP addresses can be associated with blog ranking factors since spam filters do take IP addresses into consideration. However, Naver cannot determine if a website's content is spam from its IP address alone because different IP addresses can be used for one blog, such as when posting is done in public places or overseas. An average blogger, therefore, does not need to be concerned with IP addresses.
However, posting with different accounts using the same IP like marketing agencies do may be flagged as an irregular activity. This may put agencies at a disadvantage in blog rankings. Currently, there is no system to differentiate personal from corporate blogs so agencies may be affected in the meantime. Naver stated that they will continuously make improvements so that there are no penalties for agency-managed blogs that produce quality content.
2. Corporate blogs need to post every day
Rumour:
Naver does not prefer corporate blogs and posting should be done as frequently as possible, even if the posts are personal diary entries.
Explanation:
Commercial blogs are not discriminated on Naver search results but blogs that frequently post promotional content generally do not appeal to searchers who expect diverse and objective information. These blogs, therefore, naturally rank relatively lower in search results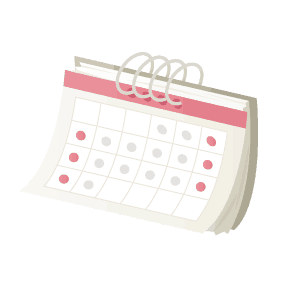 Posting personal diary entries just to increase the frequency of posting is not helpful from a search result perspective, especially when group/company blogs that have a lot of authoritative content post these diary entries. Although irrelevant content cannot be said to affect rankings, the blogs may still find it challenging to achieve its ranking goals if they do not take the visitors' goals and search intent into consideration. In conclusion, 1 authoritative post – rather than 10 diary-type entries – is more capable of satisfying blog visitors coming from search results and therefore will generate a positive effect on search results.
3. Pre-composed content should not be copy-pasted into the blog
Rumour:
If pre-composed content is copy-pasted and the post is created and published at an abnormally fast rate, the post can be considered as spam.
Explanation:
This rumour comes from the basis that content that is created really fast (or at a speed beyond the human typing speed range) is potentially machine-generated, and this type of content is categorized as spam. There are various ways to calculate this time but an average is generally calculated based on the time taken to create the content and the length of the content. Thus, there are concerns that pre-composed content that is copy-pasted into the posting mechanism will be considered spam.
This is not a legitimate concern, however, as blogs that use machine-generated content would tend to do this repeatedly for a large number of posts, which wouldn't be the case for normal blogs. Even if posts were created by copy-pasting pre-written content (and therefore created at an abnormally fast speed), it will not be considered spam if the posting is not mass-produced and done repeatedly in a short span of time.
4. Published content should not be edited
Rumour:
Edited content gets search ranking penalties.
Explanation:
This is an unsubstantiated claim that is entirely false. In the past, there were instances where posts were edited after publishing to include popular, unrelated, search terms solely for the purpose of increasing blog traffic. However, editing content on its own does not penalize blogs and their posts.
5. Search rankings improve if shares, comments, and likes increase
Rumour:
Number of shares, comments, and likes improve search rankings.
Explanation:
On Naver blogs, users can share, comment and like posts, as long as these features are enabled on the blogs themselves.
There is a term loosely translated as 'shares-comments-likes hoarding' where bloggers contact their neighbours (i.e. their blog connections) and other bloggers to exchange shares, comments, and likes among themselves. Contrary to popular belief, however, this 'hoarding' does not affect search result rankings.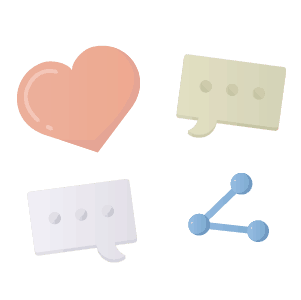 These metrics can be boosted by creating new Naver accounts and using automation programmes, making them easily artificially manipulated. As such, they cannot be relied on as a ranking factor.
6. Connecting with 'bad' bloggers adversely affects one's own blog
Rumour:
Connecting with bloggers that engage in black hat techniques and have received penalties adversely affects one's own blog.
Explanation:
Much like a social media platform, bloggers on Naver can connect with other bloggers by adding them as 'neighbours.' Since it was believed that the more connections a blog had, the higher its rankings would be, some users would abuse the ability to create many blogs on Naver and connect with their own blog. Once these blogs started getting penalized on rankings, the rumour that these connections pass on their penalties started to circulate. This is not true, however – the connections your blog has won't affect your blog rankings.
7. Search rankings improve if you share certain types of content
Rumour:
Blog rankings are based on visitors' satisfaction so sharing quality content from other blogs on your own blog would satisfy visitors and therefore improve search rankings.
Explanation:
It is true that content that is more useful ranks better in search results. However, Naver search ranks original content better than shared content, and blogs that mostly share content from other blogs may be penalized. Secondly, because shared content originates from another source other than the blog itself, it is difficult to associate the shared post with the authority of the blog. Moreover, most users are exposed to shared content by other means and not through search, so it is again difficult to associate the consumption of shared content with rankings.
8. Blog algorithm is updated after every routine maintenance so blog rankings should be checked each time
Rumour:
Naver Blog algorithm is updated every time Naver conducts its routine maintenance. After the maintenance is over, bloggers should check that their blog rankings are unaffected.
Explanation:
Naver Blog Services conduct 1-2 system checks every month to implement updates and maintain the service. However, there is no direct connection between routine system checks and the Blog algorithm, hence checking blog rankings after each maintenance could be a waste of time. Bloggers should, on the other hand, keep up with new features and try to utilize those that could be helpful.
9. Naver Blogs rank better than other external blogs
Rumours:
Naver Blogs rank better than blogs from other providers as Naver favours its own blogging platform.
Explanation:
Naver states that search results do not discriminate by blogging platforms. Of course, Naver blogs can be crawled relatively easily as compared to external blogs, but Naver claims that it aims to display good content on SERPs, regardless of the platform used. External blogs can also obtain useful SEO data on Naver Webmaster Tools.
10. Blogs that are not ranking well should be reset or discarded
Rumour:
Blogs should be reset or discarded and restarted with a new account if they do not rank well.
Explanation:
There is no need to reset or discard blogs just because they are not ranking well. Bloggers should instead find the source of the problem and try to solve it so that they don't make the same mistakes and hurt their rankings. Naver states that it will explain how to interact with searchers without resetting or discarding poor performing blogs in future posts.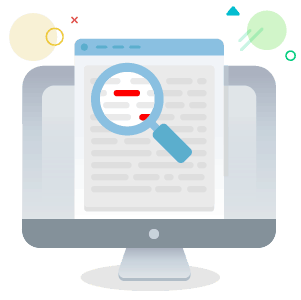 Transparency from Naver has been refreshing. With the staggering response from the blogging community (more than 10,000 Likes and 1300 comments for this post alone), Naver will hopefully continue with this approach and reveal more concrete tips for SEO on Naver Blog.
Key Takeaways from 'Naver Blog Optimization'
C-Rank is the algorithm applied to Naver Blog rankings
There are 31 categories to choose from to give Naver a better idea of the topic of your posts
Check blogs selected as This Month's Blogs and how they've created unique content that stands out from the competition
Images are an important element of a blog post and Naver has a number of image requirements bloggers need to adhere to
In-post links are not penalized but Naver suggests other methods to connect the blog to your site
Naver has addressed Naver Blog rumours among the blogging community and offered some clarity to Naver Blog SEO. Their transparency has increased in recent years and we hope to see this continue in the future.
To Wrap Up
Naver is not yet as highly-advanced a search engine as Google. It remains, however, ingrained in the search habits of Korean users and is an indomitable force in the Korean search engine market particularly due to its highly localized features. Fast-paced updates in recent years to its search engine functionality also create anticipation for the developments ahead.
Throughout this guide, you would have noticed that Naver is different from Google in many aspects. Unique SEO strategies need to be considered to reach Korean audiences and when you are inevitably considering the digital approach, you will need to keep Naver in mind.
We hope that this guide has helped you in taking the first step to the Korean market. If you are looking for an agency to support your marketing efforts, please contact us through our enquiry form and we will get back to you in no time.
Are you ready to Engage korea's captive audience?