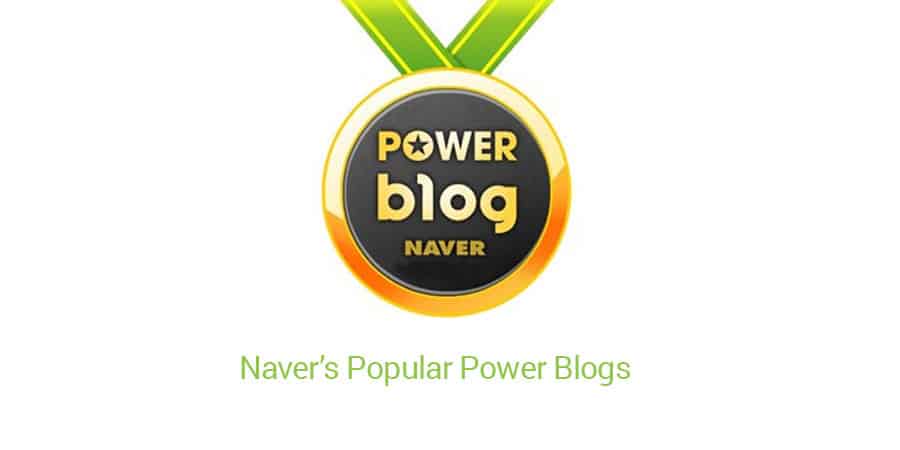 After 7 years, Naver has announced that the system of recognition on the popular blogging platform will be discontinued.
Naver Blogs first started the Naver Power Blogs (파워블로그) system in 2008. Every year, this system awarded selected blogs with the title of "Power Blogs" and a special badge would appear on the awarded blogs.
Within the blog profile section, visitors can find 2 icons that represent the Power Blog badge as well as a list of the years and the blog category for which the badge was awarded: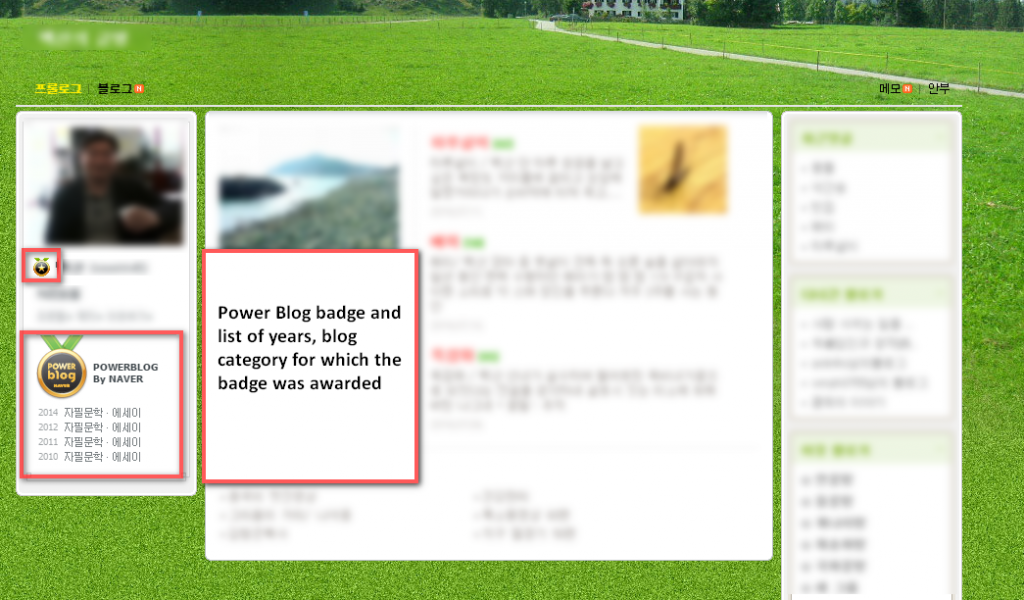 Image: Example of a Power Blog
Why discontinue Power Blogs?
According to the official Naver Blog's announcement, it was becoming increasingly difficult to select a few blogs among the 23 million and to decide the basis of such a selection. With the changing nature of the blogging sphere, it was felt that this selection was now redundant and a fresh approach was needed that does not rely on a single system but is incorporated comprehensively into various aspects of the blogging service. Naver Blog stated that they are in the process of planning for this new approach but have yet to elaborate on what this approach would entail.
What will happen to the existing Power Blogs?
The official statement mentions that existing Power Blogs will keep their status with the Naver-assigned Power Blog badges. Naver Blog will also keep the list of Power Blogs on the Power Blogs page: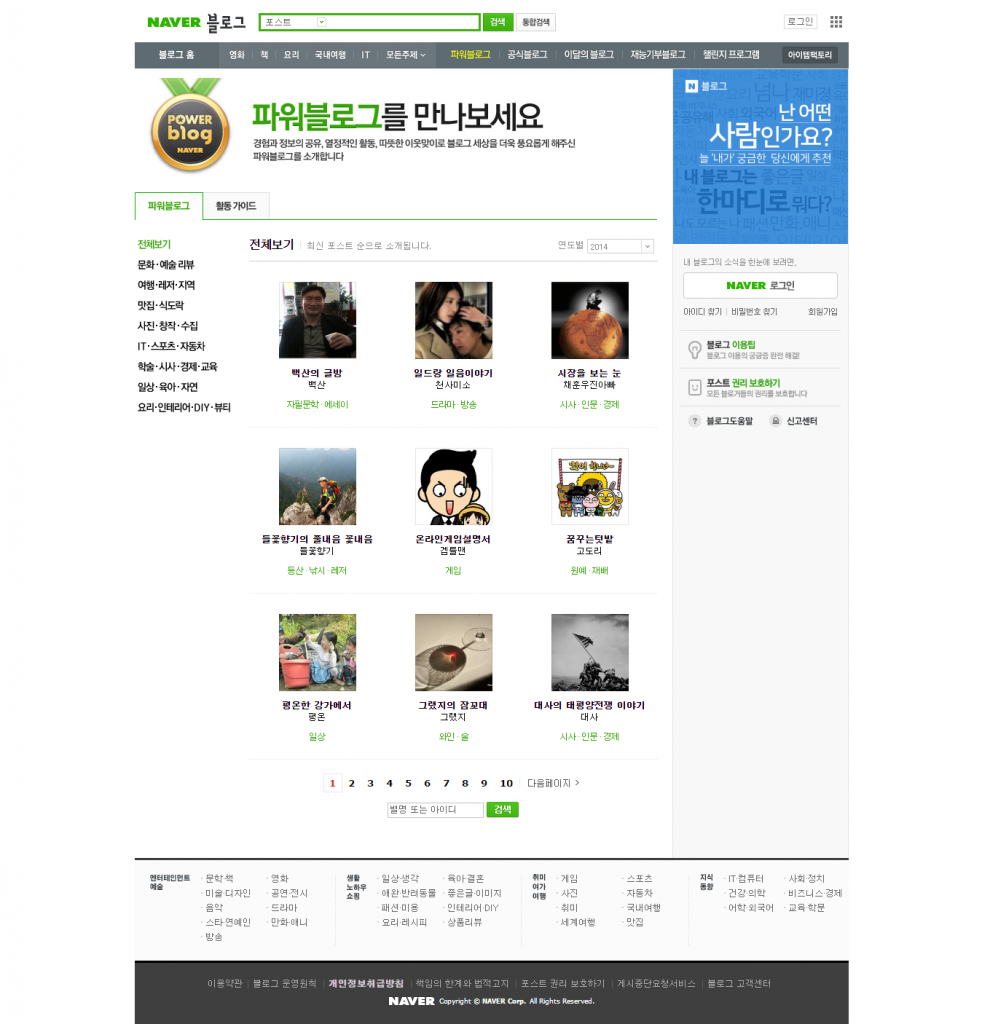 Image: Naver Power Blogs page
What will replace Power Blogs – "This Month's Blogs"
Since before the official statement announcing the end of the Power Blog system, Naver has shared previews of a new feature that could replace the Power Blog system, "This Month's Blogs" which was launched in June.
Naver Blog selects 5-6 different topics (out of a total of 31 existing topics) each month and popular blogs with posts on these topics will be selected for "This Month's Blogs" (이달의 블로그) and announced on its home page.
"This Month's Blogs" introduces popular blogs for the month for 4 categories:
This Month's Topic – blogs based on the 5-6 monthly topics
Editor's Pick – suggestions from the Naver Blog team
Themed Blogs – blogs based on themes within a blog topic (e.g. Topic: Cooking/Recipes, Theme: Baking)
Rookie Blogs – popular blogs established for less than 1 year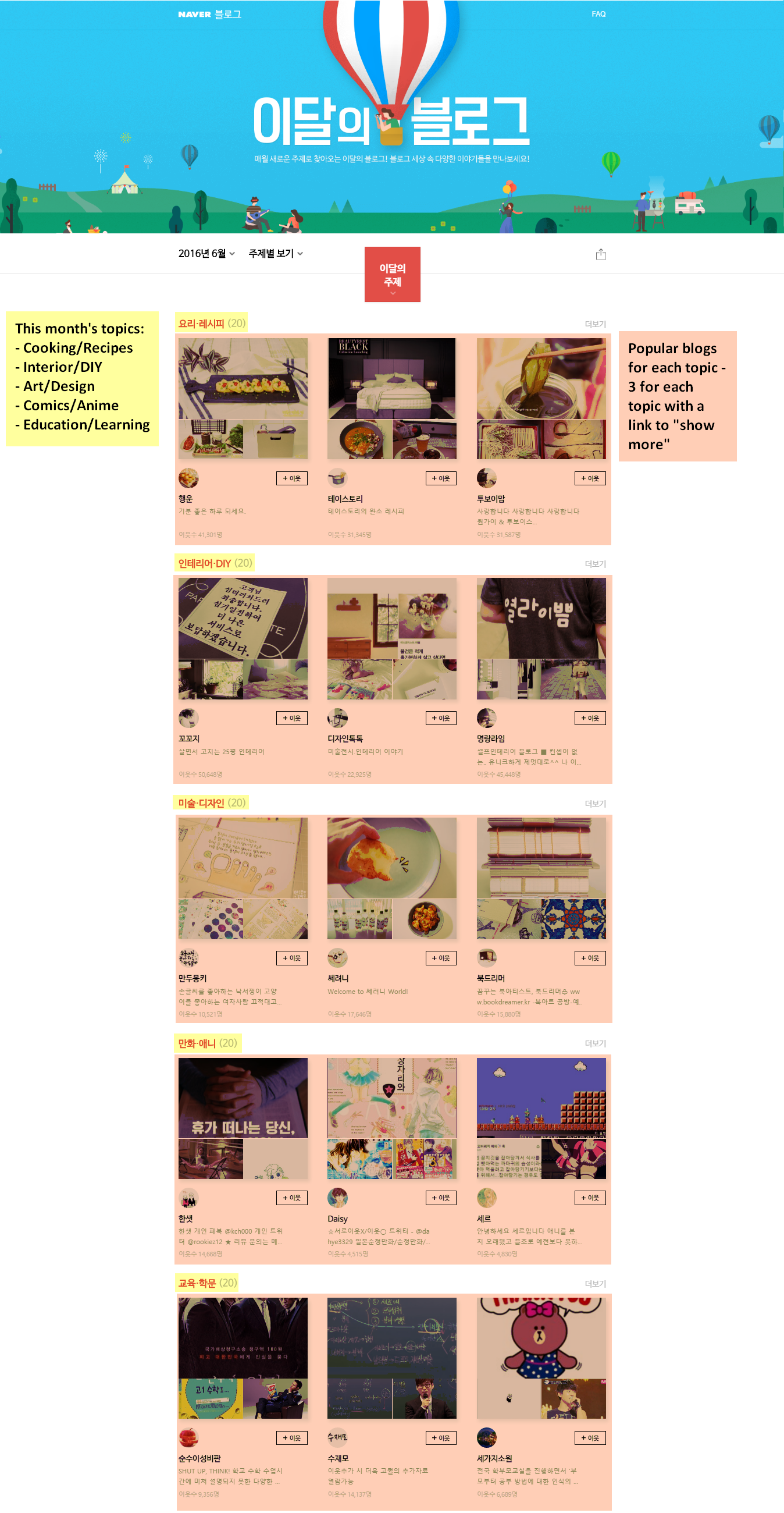 Image: "This Month's Blogs" home page showing the blog selected for "This Month's Topics"
Blog posts recommended on "This Month's Blogs" are selected primarily based on:
Blog activity
Number of bookmarks by visitors
Visitor traffic
Visitor recommendations
Visitor likes
Visitor comments
This new system launched in June this year and aims to introduce quality blogs, regardless of their size. It remains to be seen how unbiased the selection of blogs would be and how this new system would compare with the now-discontinued Power Blog system.