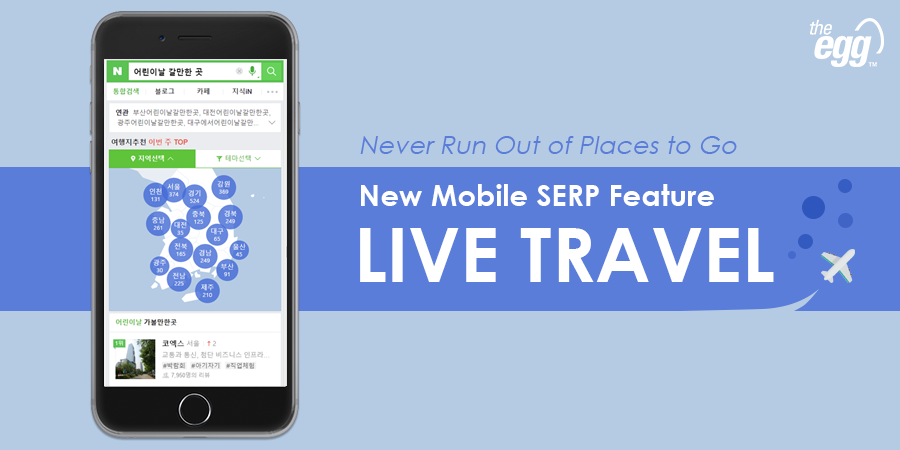 While Naver may not be as technologically advanced a search engine as Google, it is exceptionally good at providing localized search results for the average user. The new search result feature on mobile is case in point. "Live Travel"(라이브 여행) Naver search result on mobile shows targeted search results for certain travel-related keywords – you search for things to do for a certain occasion and Naver will show you where to go.
This article will introduce this new and brilliantly user-friendly feature developed by Naver. Let's dive in.
What is "Live Travel"?
The search result is triggered by specific keywords that indicate the search intent to find travel recommendations – keywords such as "places to go on Children's Day" (a public holiday in Korea). A search for this phrase will display recommendations of places to go on Children's Day, categorized by location on the map. Recommended places in this function are limited to local (i.e. Korean) destinations.
Below is an image of the new search result feature for the keyword "places to go on Children's Day" (어린이날 갈만한 곳):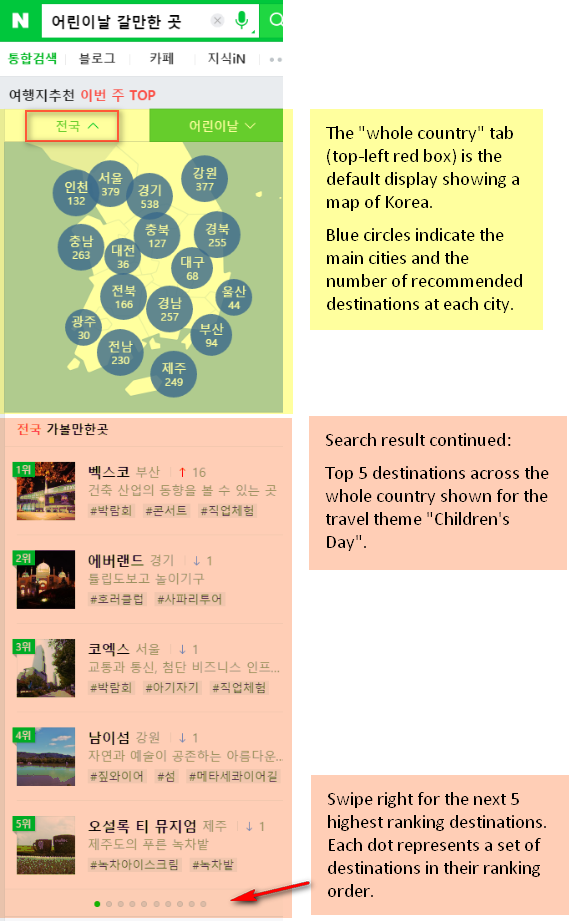 As the above image shows, the recommended destinations are summarized visually on the map of Korea and also ranked according to their popularity each week.
List of Recommended Attractions as Links to a Direct Naver Search
From the same screen, tap on a destination on the list and this will allow you to do a direct search of that destination.
In the example below, when you tap on the first destination on the list ("벡스코"),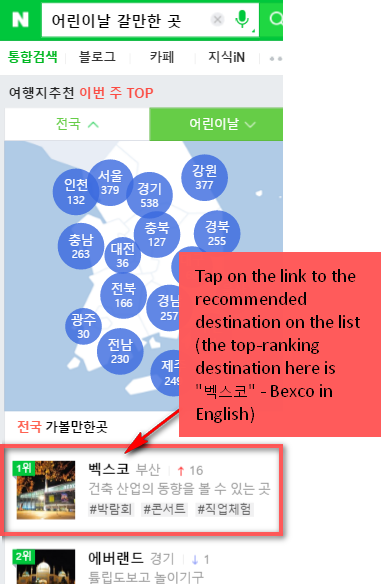 the link takes you to a search result page for the destination "벡스코":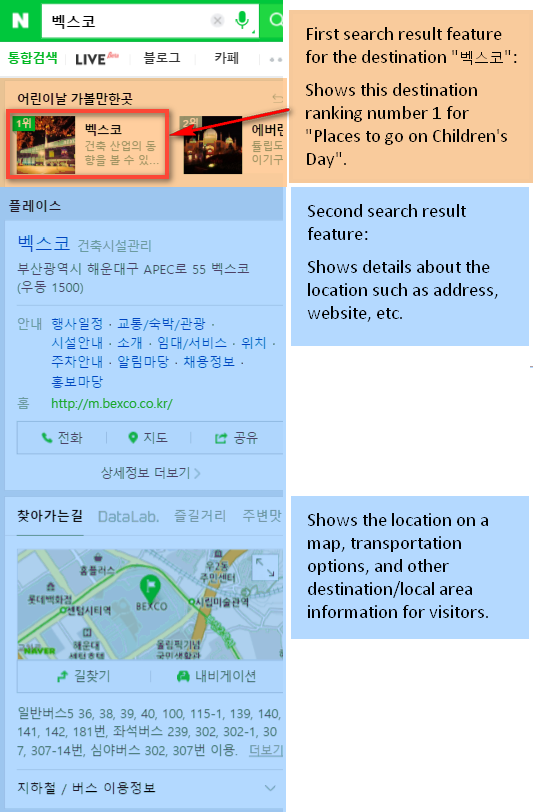 The search result page for the destination has 2 special search result features as highlighted in the above image – the first showing a ranked list for "places to go in Children's Day" and the second showing additional information about the destination that would be helpful to visitors.
What Does it Mean for Naver SEO/SEM?
As with other improvements in Naver's mobile search, this feature as a whole offers a visual and user-friendly search experience. However, one blow to SEO/SEM is that with the top of the SERP only linking to Naver's own pages, organic and paid results are pushed down the page.
On the other hand, this feature may improve quality of traffic to organic/paid search results related to these attractions. It is more likely that users who have already passed the awareness stage of the customer journey will visit your page since they have already found out about the attractions through this feature. By ranking on the list, it could also increase visibility of your attraction thereby increasing the search volume for your attraction and eventually more opportunities for your content to be visited by searchers.
Do you agree about the potential effects of this new feature for SEO and SEM?
Do you disagree?
Tell us what you think and we'll write back!