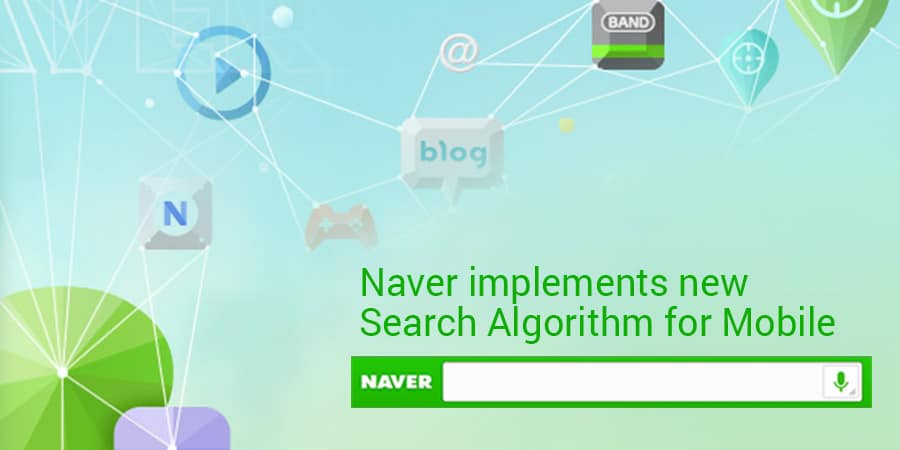 Naver is set to introduce a new function for mobile searches to challenge other Korean mobile search platforms.
The move sees Korea's leading search engine follow on from their implementation of a new search algorithm for instant searches last month.
Naver states on its blog that the new mobile service, Hot Searches Nearby, is another step toward being able to anticipate the search intent of users and thus provide more relevant search results.
The new mobile algorithm takes the specific place and time of the mobile user into account, and is based on Naver's newly developed LTPS (Localized-Temporal Personalization System).
Similar to the NCR Mashup database presented last month, the system makes use of large-scale historical data from Naver mobile searches in order to give more specific and user- friendly search results.
Upon accessing m.naver.com, the new tab Hot Searches Nearby will appear (see screenshots below). Depending on the GPS location and time, the most relevant of 13 available categories will be shown in order of priority judged by historical search data, the time and location of the user.
For example, weather and traffic related search terms are usually shown during peak commuting hours. Similarly, restaurant and café searches are shown during typical lunch and coffee break times, and TV- related search queries are suggested in the evening.
With regards to location, Naver uses its own geographical cluster system. They system uses small units of measurement called Semantic Areas to provide localized search results based on the exact location of the user.
Below are two scenarios of suggested search terms for Hot Searches Nearby. The left screenshot was taken in Gangnam district at 6.30 PM and mainly displays nearby restaurants and leisure/ entertainment related search terms.
The right-hand screenshot was taken on Jeju Island on a Saturday at 3 PM and shows search terms related to tourist spots and restaurants in the surrounding area.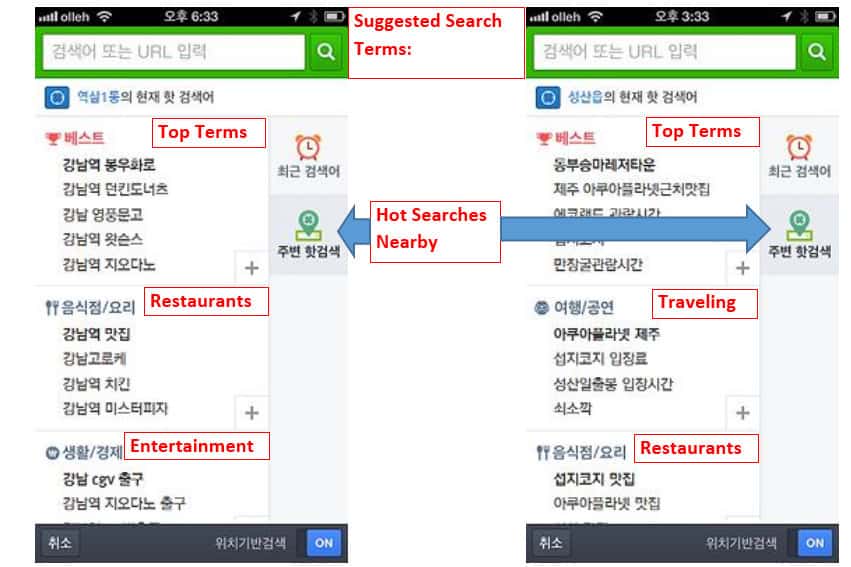 Naver appears to take the enhancement of the user friendliness of its platform very seriously, and is constantly and consistently updating its algorithms and services.
However, whether these updates are genuinely enhancing user experience of the mobile platform remains to be seen. Hopefully Naver will release data analysis of this at a later date to allow close inspection of the update's effect on usability.