How to Use Naver Blog for Digital Marketing in Korea
How to use Naver Blog for your Korea Marketing – APAC in 3 – Episode 17
Debuting in 1999, Naver has since remained the most popular search engine among Korean users, whose traction to the platform makes it near-impossible to approach Korean SEO the same way you would with Google SEO.
While Naver is a search engine by definition, it operates more like a portal with an exploratory search experience, facilitated by the seamless integration of native properties—like Naver News, KnowledgeIn, and Naver Shopping—throughout its search engine results pages (SERPs).
In fact, Naver Blog—alongside other properties focused on user-generated content (UGC) like Naver Café and Post—features prominently under Naver's VIEW section near or towards the top of the SERP. This improved search visibility undeniably makes the Naver Blog vital for your brand awareness on Naver since Naver Search heavily favors content from its properties.
Check out APAC in 3 (EP 17) to discover why you need Naver Blog in your Korea SEO strategy and how to optimize your blog content to rank on Naver. For a deeper dive into the topic, including how to get your blog verified, read the full article below!
What Is Naver Blog?
As its name suggests, Naver Blog houses blogs and informal text entries from both personal and business profiles on Naver. With a staggering total of 30 million blog posts, according to Naver's 2021 Blog Report, Naver Blog is where highly engaged and captive Korean users flock to for results relating to product reviews, culinary experiences, travel research, recipes, and so much more.
Why You Should Promote Your Brand on Naver Blog
Naver Blog is a great brand awareness tool that lets you present your brand—from your company background and history to products or services—in a way that resonates with more users on Naver, especially those just at the beginning of your conversion funnel.
Moreover, you can customize your blog's background and layout to befit your brand image, as well as interact with users or answer frequently-asked questions in the comments section.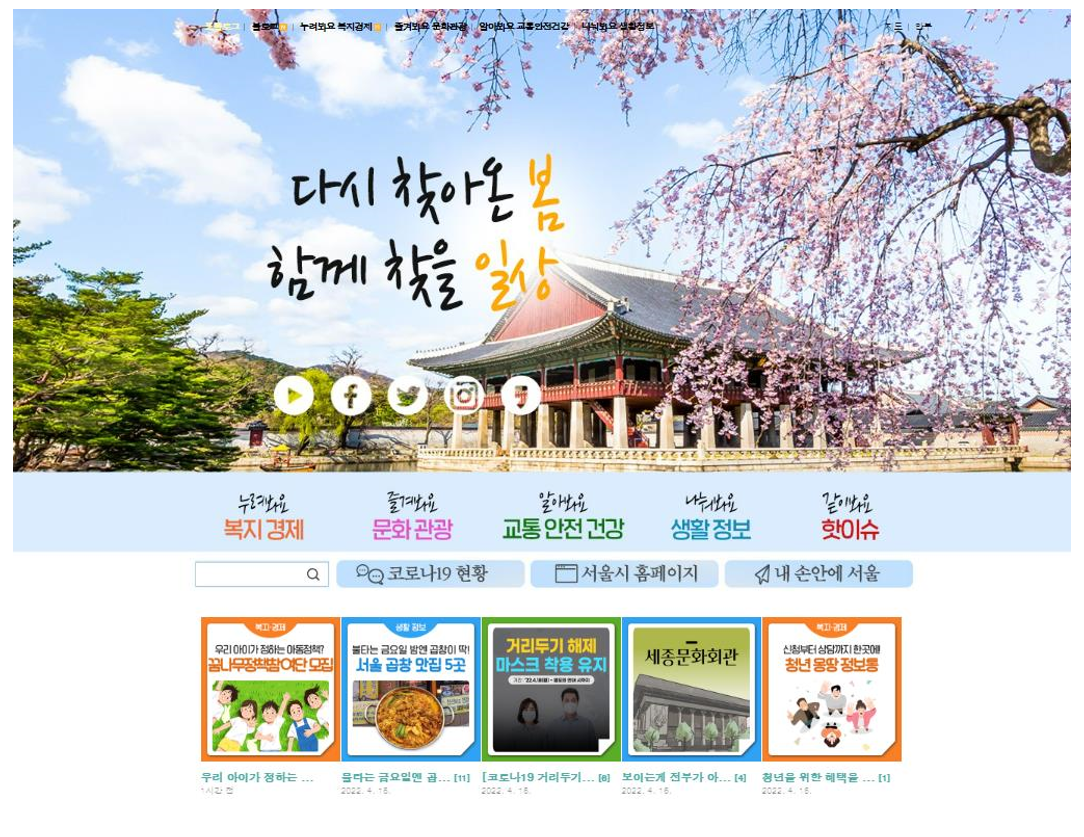 Your blog's background and layout can be customized to match your brand image
While most search engines merge website and blog search results on their organic SERP sections, Naver makes the distinction clear on its SERP—in fact, often at the very top.
As you might know, Naver's search results are displayed in several curated sections on a single SERP and heavily favors results from its UGC platforms—like Naver Blog, Café, and Post—higher on its SERPs and consolidates them under the VIEW search section, which is also navigable from the top search bar.
Depending on your search keywords, you might tend to find the VIEW section as the first-ranked section on Naver's SERP, or at least just beneath the paid results at the very top.
For example, searching "egg tart recipes" on Naver saw the VIEW section rank first on its SERP. By contrast, inputting the same search term on Google search saw organic website results—not UGC—rank highest.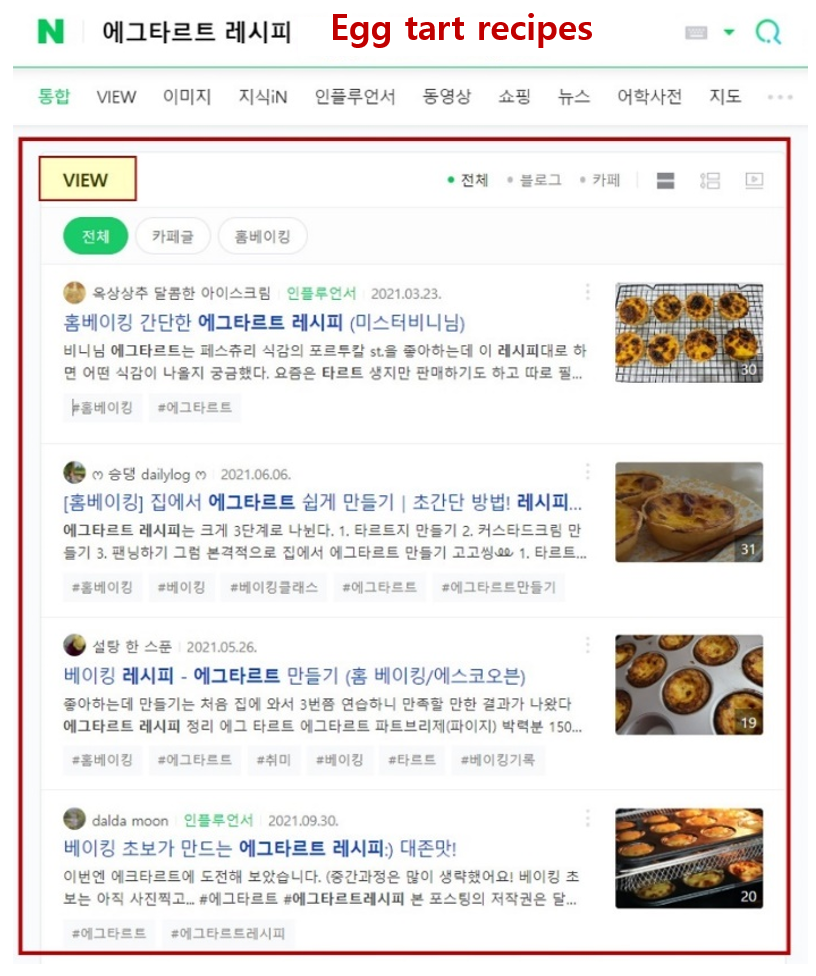 Naver VIEW sections for search terms "egg tart recipes"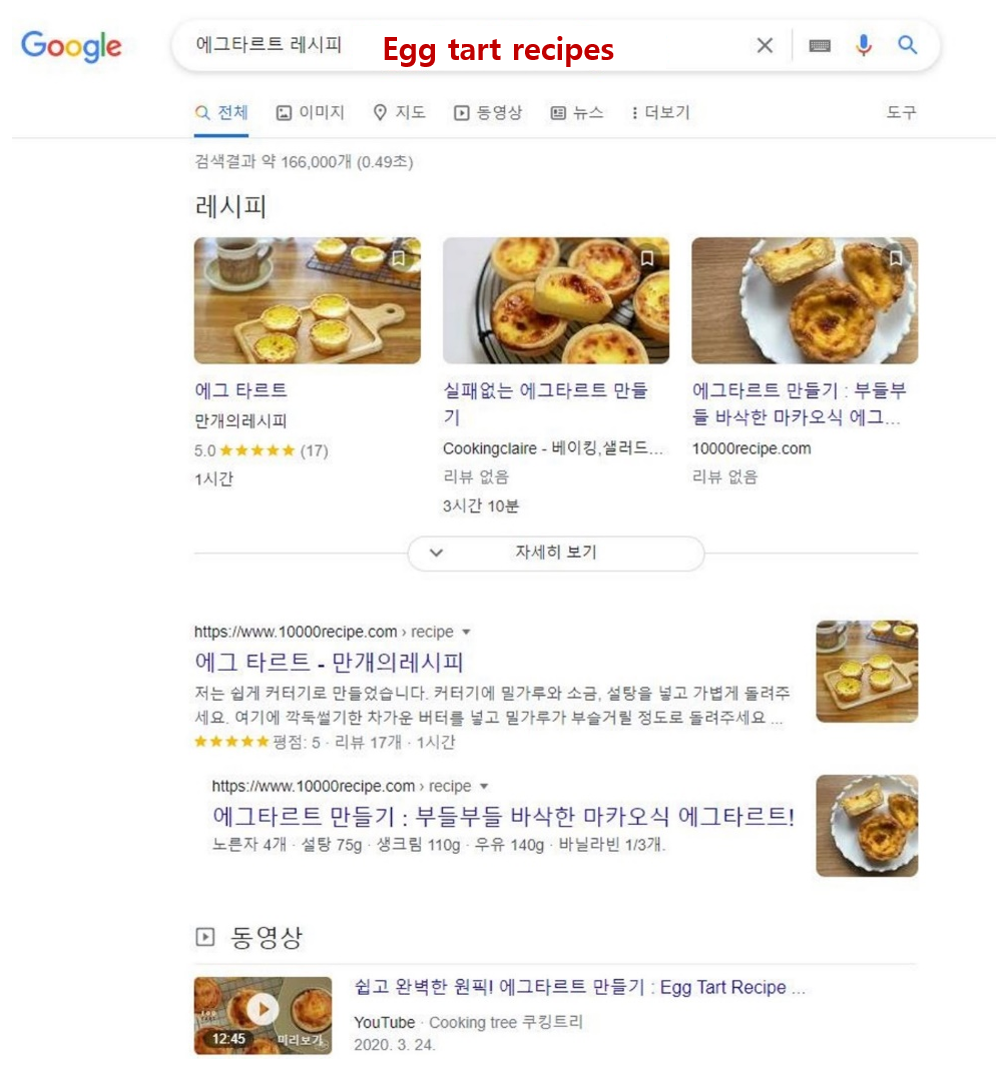 Google's SERP for search term: "Egg tart recipes"
Since Naver tends to rank its VIEW section higher on the SERP and organic website results towards the bottom, leveraging Naver Blog can translate to higher search visibility and, in turn, awareness for your brand.
By linking to your main website via blog articles, you'll also open another doorway for incoming website traffic, specifically users who've already shown an interest in your brand, product, or service.
WANT DIGITAL INSIGHTS STRAIGHT TO YOUR INBOX?
How to Get Your Naver Blog Verified
To reap the benefits of Naver Blog, businesses must first sign up for a Naver account, which you can also use to access other Naver properties.
Verifying your Naver Blog—i.e., having the official tag (a green tick) appear next to your result on Naver's SERP—provides a sense of credibility and quality to your content, which helps to establish trust and generate clicks.
Brands can verify their Naver Blogs by applying via Official Blog (공식 블로그), where Naver will assess blogs to check whether they operate within its standards. If you meet all the criteria, the official tag for verified blogs will appear beside your blog name on your SERP result.
The prerequisites for successful verification are as follows:
Your company must have published at least one article in the past year.
You can only operate one blog account for each company entity. This means you cannot have separate blogs for departments sharing the same business registration.
Your blog name must reflect your brand's official name—for example, Samsung Electronics Co., Ltd can appropriately use "Samsung Electronics" as its blog
Your blog must not violate Naver Blog's operating principles and official application limit standards.
A profile photo and blog cover photo are required.

The official tag for a verified blog will appear beside your blog name on your SERP result
Tips for Optimizing Your

Naver

B

log

Content
While pushing out content on Naver Blog won't guarantee that they will consistently rank at the top of Naver's SERP, there are ways to increase their likelihood of ranking higher.
Here, let's discuss three tips to bear in mind when creating Naver Blog content.
Tip #1:
Understand
Naver's A
lgorithm
Naver's VIEW search section is powered by the platform's C-rank (Creator Rank) and D.I.A+ (Deep Intent Analysis Plus) algorithms, so you must know how Naver determines whether or not to promote your site.
Introduced in 2016, C-Rank analyzes the content source's credibility, popularity, and authority rather than focusing on the content itself. It favors creators who are experienced writers and experts in their field rather than uncredentialed bloggers who cover many categories but specialize in none.
Introduced in 2020, I.A+ analyzes user intent by search query to provide more relevant and better quality results. To improve its matching of results and user queries, DIA+ also evaluates content quality, user feedback on content, and session duration (i.e., time spent on the content).
Pro Tip: All updates to Naver's algorithms can be found on their Search & Tech blog, so ensure you regularly check it out.
Tip #2:
Think Brand Engagement
Naver heavily prioritizes content that keeps users engaged on a webpage longer. But aside from the written content itself, there are other factors that can contribute to higher user engagement on your Naver Blog.
For instance, feature images and thumbnails are of utmost importance since they are the first visual elements users see on your SERP result. Therefore, they must be eye-catching enough to attract clicks while also befitting to user search intent—but avoid clickbait!
Furthermore, maintaining a casual and conversational tone of voice—a mainstay of Naver Blog content—will improve your content's readability compared to content ridden with technical jargon. This is a key factor to remember on Naver, even more so than on Google: The more you can keep your audience engaged with Naver's properties (in this case, Naver Blog), the better you will perform on Naver.
Tip #3: Leverage
Collaborations and
Influencer Mar
keting
Thousands of influencers and KOLs are present on Naver Blog, making it an ideal springboard for influencer marketing strategies to drive more traffic to your website.
Collaborating with famous bloggers—particularly those who are established in your niche or industry—means you can tap into their audience pool and benefit from their existing connection with these customers.
If you operate in B2C, you can ask influencers to introduce or review your product or service to their audiences—and direct traffic to you by linking to your website.
By providing them with unique UTM-tagged links linking back to your conversion pages, like a sign-up or purchase page, you can track the traffic performance and conversion rate of your collaboration with each blogger to inform your strategy.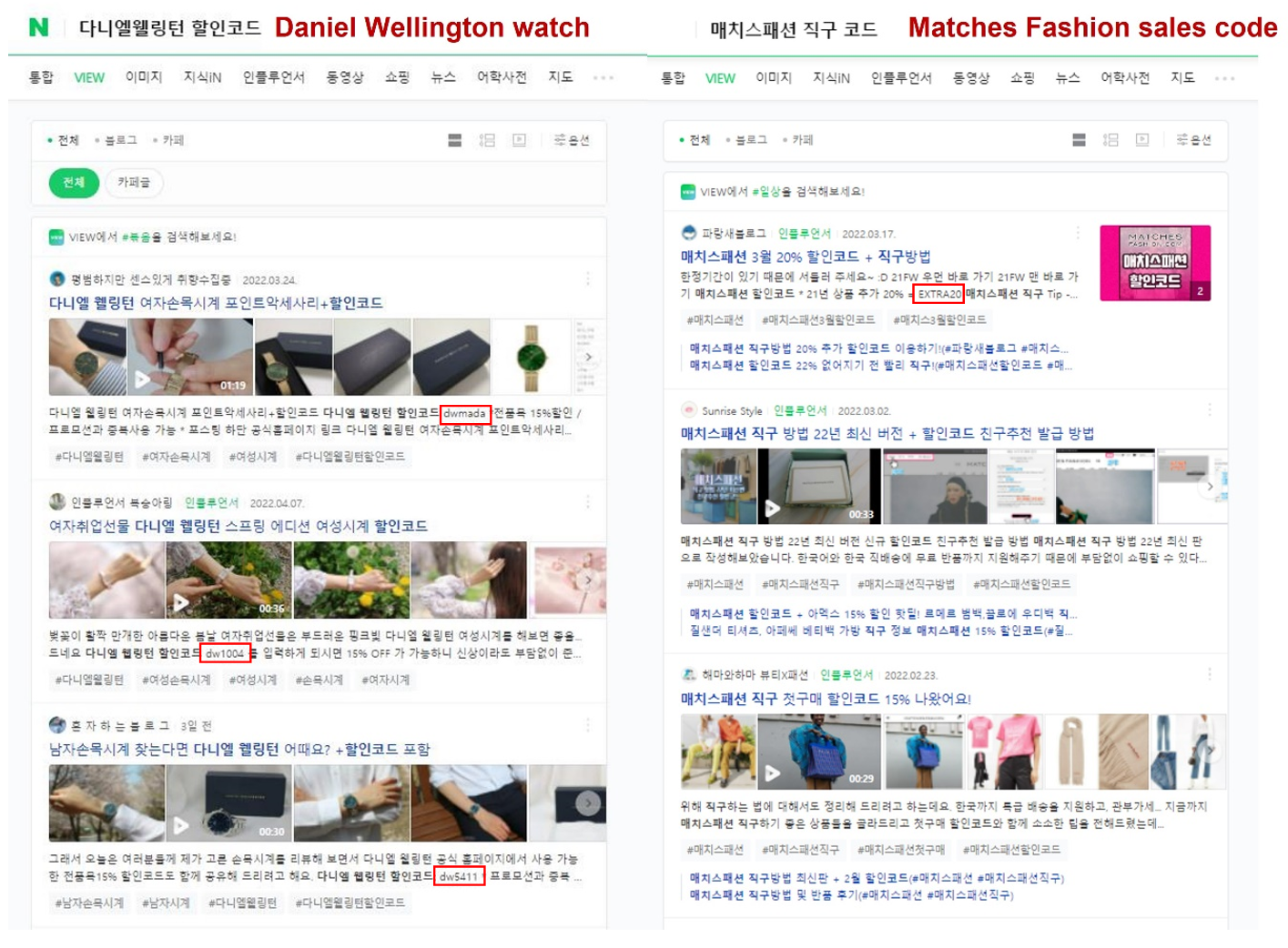 Influencers can review your products/services, share promo codes, and link to your promotion pages
 ***
Naver Blog is vital for maximizing your visibility on Naver's SERPs and as a communication channel to interact and share the latest news/events with your customers. Hence, be sure to fully understand Naver's ranking algorithm and tailor your content to capture user interest and keep them engaged.
Ready to maximize your digital marketing in Korea?