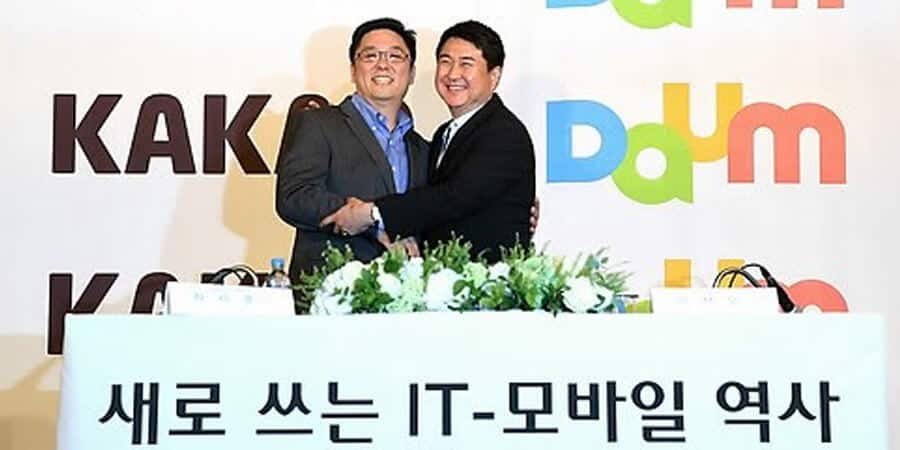 On May 26th, 2014, Daum Communications Corp. and Kakao Corp. announced one of Korea's biggest Internet-based mergers in history. The merger is currently under review, but if approved, the new company will be called 'Daum-Kakao'.Daum was founded in 1995 and was the leading search engine in Korea back then. After the rise of Naver five years later, it is now the second biggest search engine with a market share of approximately 20% for desktop and 13% for mobiles searches.
Kakao Talk, a mobile messenger app, is the most popular messaging app in the Korean market at the moment and it is installed on almost every single smartphone in Korea.
Daum's infrastructure and backlog data will be useful for Kakao in pushing for new businesses or advancing into oversea markets while Daum can make use of Kakao's growth engine and mobile platform.
Industry specialists are interpreting this merger as an attempt to tackle the nation's top search engine Naver, which has a market capitalization of approximately 25 billion US dollars – almost eight times of Daum and Kakao combined. This merger can potentially increase the value of Daum as an Internet portal and its services, such as search, display advertisement and game business. Through this merger, Daum-Kakao might become an overall bigger threat to Naver in future.
Naver's stocks slumped by 4 percent right after the announcement of the Daum – Kakao merger on May 26th, and we will closely observe this new developments and its impact on the search engine market in Korea moving forward.