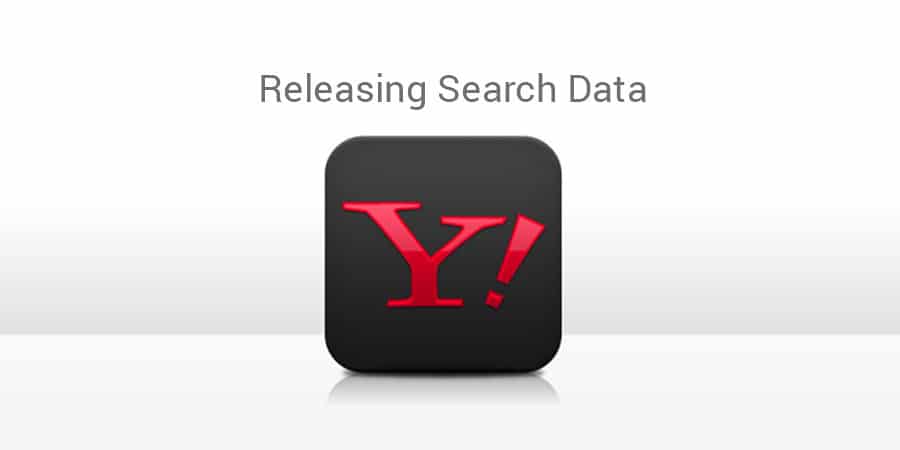 After releasing the most searched keyword terms in Japan for 2012, Yahoo! Japan decided to go one step furt/blog/japan/seo-japan/what-are-the-most-searched-keyword-terms-in-japan-2012/her and is now releasing keyword data in real time and in three different categories.
The categories are very similar to those in the annual review, but it is a little less comprehensive and the presentation differs slightly. The service is now released for both desktop and mobile versions.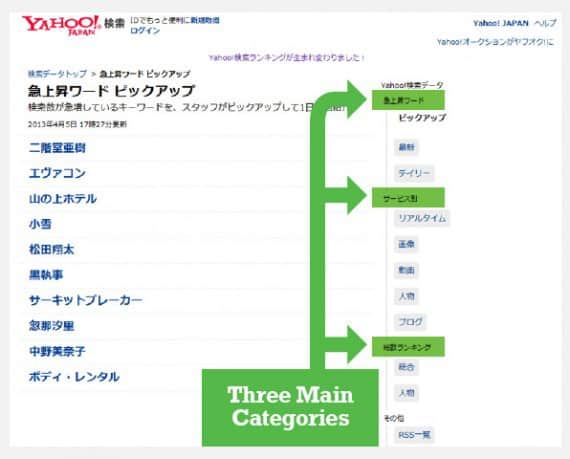 Keyword search data is presented in three main categories and several sub-categories:
Popular Keywords
Editor's Picks
Most Recent
Daily Popular Keywords
Keywords by Search Service
Real Time Search
Image search
Video Search
Celebrity Search
Blog Search
Overall Keyword Rankings
General Keywords
Celebrity Keywords
The Editor's Picks keywords in the popular keywords category are manually chosen by the Yahoo! Japan team. All other categories are pretty much self-explanatory. Clicking on any keyword presented in the list directly takes you to the Yahoo SERP of that keyword.
Generally, there is no big movement when it comes to the overall keyword rankings, as big sites such as YouTube, Facebook and Amazon usually dominate the top three positions. However, the results in the popular keywords category can be very useful for content marketing purposes as they are giving very good insights into the current hot topics and trends in Japan.