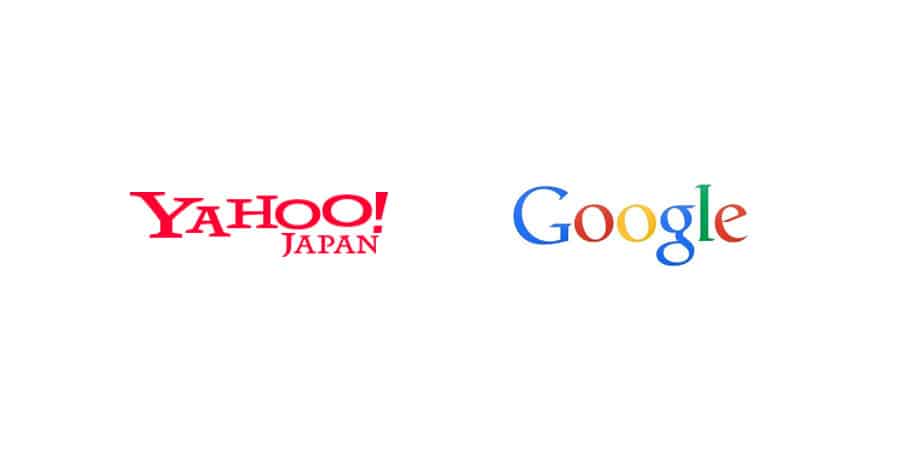 As mentioned in my last post for those interested in Japanese SEO, the proposed alliance in Japan between Yahoo Japan and Google, whereby Google's search and advertising technologies are being integrated into Yahoo Japan's portal, is currently being challenged by both Microsoft and Rakuten, Japan's largest online retailer.
Both are in talks with Japan's Fair Trade Commission (FTC) regarding their opposition to the alliance, with Rakuten having formally lodged a petition with the FTC requesting them to review the original decision to allow the alliance to go ahead. The FTC has now commenced an investigation and is interviewing the various parties concerned.
The next infographic depicts the overall scope of the current situation as will be described in further detail below.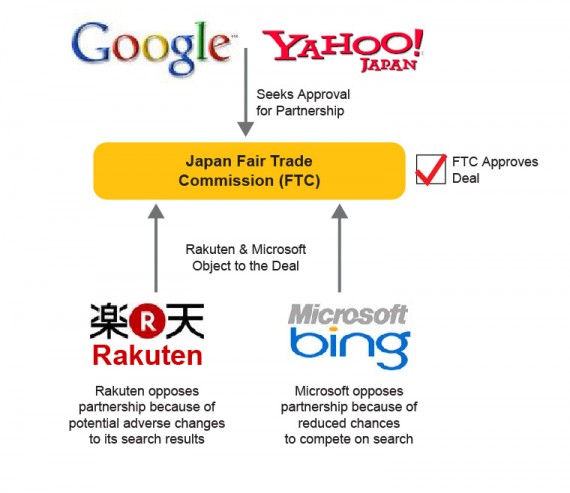 Microsoft Concerns
The biggest concern from Microsoft is the market share in Japan. Having Yahoo Japan and Google partnering, they will be securing 90% of search business in Japan. This will strike a critical blow for them, having launched Bing back in June, a month before Yahoo Japan and Google announced its partnership.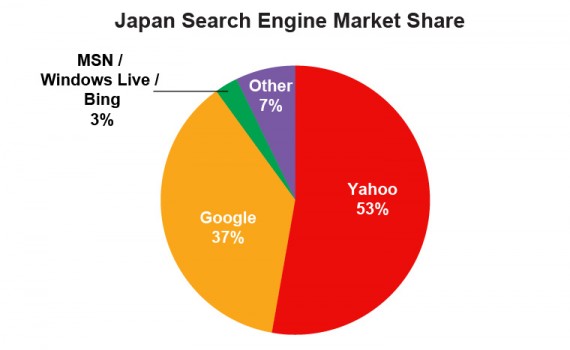 Rakuten's Concerns
Rakuten's concerns are different and would appear to be more complex. They are obviously concerned about potential adverse impacts upon their business, which, being the largest online retailer in Japan, is heavily dependent upon search engines for gaining new visitors and purchasers on their site.
What they seem to be saying is that the Yahoo Japan/Google tie up, resulting in a combined 90% search market share in Japan for search, could adversely impact their search results in the two search engines, and as they have further said, could potentially hinder growth of internet companies in general in Japan.
Specifically, Rakuten's Executive Officer Satoshi Seki says there is no guarantee that the two can remain independent and that it will be difficult to monitor the consequences on search results unless web search operators make more disclosure on the criteria they use for displaying such results.
Juro Osawa Dow Jones Newswires 25/10/2010
Conclusion
Expect strong opposition to the Yahoo Japan / Google partnership from Microsoft but especially from Rakuten, whose business could be significantly challenged at home if the FTC does ultimately allow the partnership to proceed as originally approved.
Furthermore, Yahoo Japan chose Google as its partner rather than Bing because Google's Japanese Language search capabilities were better than Bing's in their opinion.
Also partnering with Bing would only secure 60% of the market share in Japan (compared with 90% with Google) but with a corresponding decrease in the quality of services. Instead, choosing to work with Google will not only secure their own market share, but will maintain their quality services.
UPDATE: 2 Dec, 2010
The FTC has now dismissed any objections to the partnership and has now formally approved it. Bloomberg