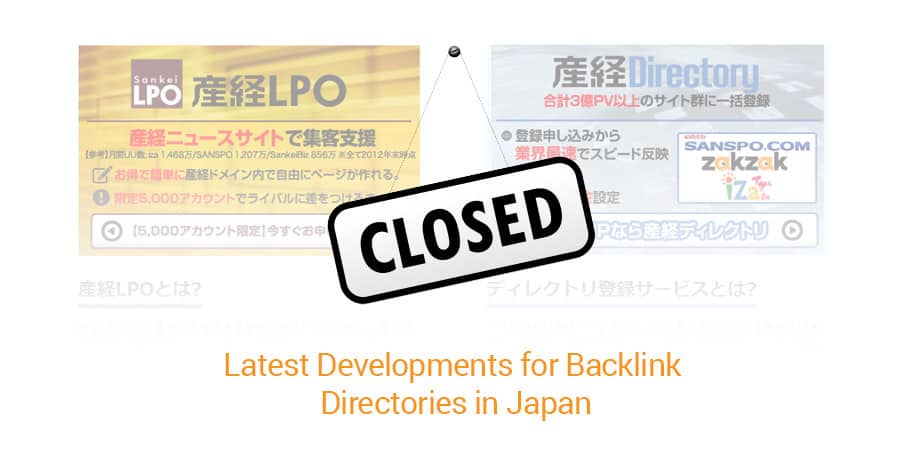 In the past few months we have already mentioned several incidents of Japanese link networks being either penalized by Google or closed down entirely.The directories of the high authority site Sankei (offline now), previously to be found under http://dir.sankei.co.jp/ and named "Sankei LPO" and "Sankei Directory", are now offline. Most likely due to a penalty or at least a warning by Google, the directories have started unfollowing all their outgoing backlinks at the beginning of September and completely shut down their services by the end of September.
Until then it was possible to acquire paid links which were then placed on one of the high authority partner websites, such as Iza.ne.jp (offline) or Sanspo.com (PR 7). The price per submission was JPY 42,000 (around USD 395). Links were followed and spread among one of the eight partner websites.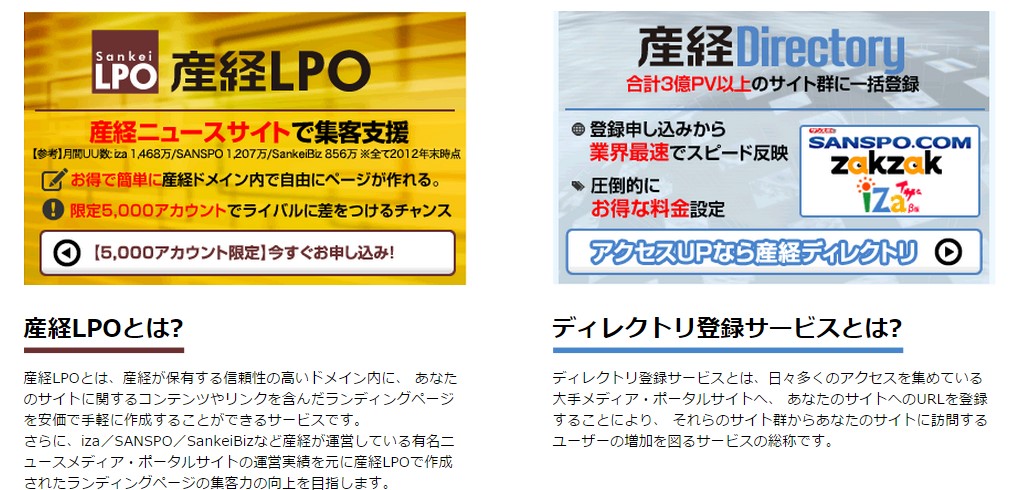 Another link directory network that was closed down in September is BPN, which previously could be found under http://bpn-dir.jp/ but is now offline as well. Similar to the directory above, BPN offered paid links which were then published on strong partner publishing sites like CNN or Reuters Japan. The price per submission was JPY 84,000 (around USD 790) and links were followed.
It seems that Google Japan is aggressively moving in on the paid directory link networks and it will only be a matter of time until all other remaining players will give in as well. There are still some players left in the market, such as i-Directory, s-Directory or Xlistings. However, other directories, such as Sasou Directory, already stopped accepting any new link submissions.