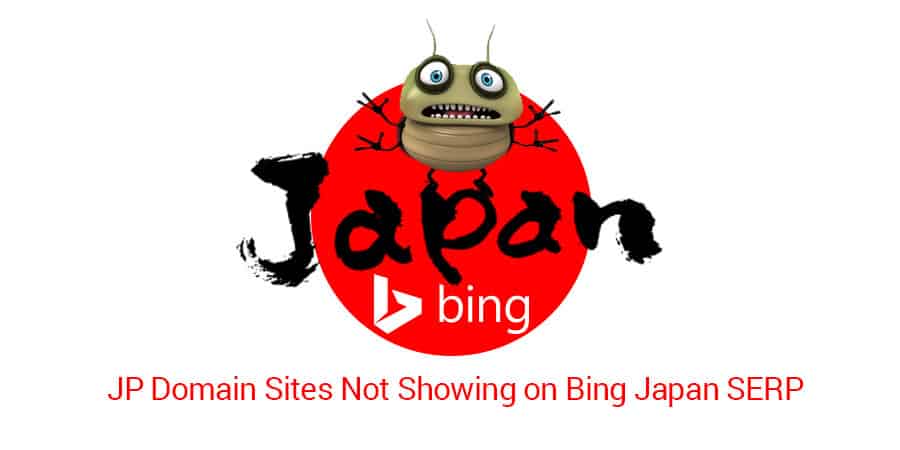 Bing Japan didn't have a great start to the year with their SERP. On 30th January 2015, an unknown bug affected Bing Japan's SERP and made it incapable of displaying search results with .JP domain sites (.ne.jp, co.jp, .jp). When using the "site:" search operator to inspect a .jp domain, www.new-chitose-airport.jp, the search engine responded with a "partial search result removed" on its result page.
The "site;" operator prompts a search engine to return an estimated count of the number of pages that the search engine has indexed for the domain in the search query, and the lack of results for that query indicates that the website was likely de-indexed from Bing Japan, on account of the bug in their system.

Further research showed that the following .JP domain site also did not show up on Bing Japan's SERP on 31 Jan 2015. This incident seemed to have affected a wide range of websites in various industries including travel, streaming, publishing and telecommunications.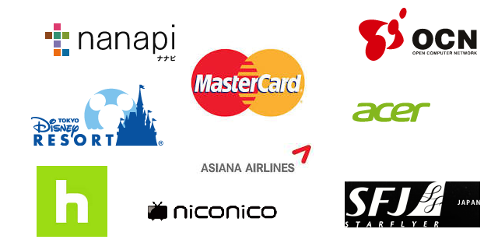 Affected Industries
The list below outlines 21 .JP domain sites in 9 categories that did not appear on Bing's SERP on both the 30th and 31st January. These were the sites our team identified, however, it is possible that more websites were also facing the same problem.
Airlines
American Airlines (アメリカン航空 americanairlines.jp)
Asiana Airlines (アシアナ航空 asianafare.jp)
Naha Airport (那覇空港 naha-airport.co.jp)
Fukuoka Airport (福岡空港 fuk-ab.co.jp)
New Chitose Airport (新千歳空港 new-chitose-airport.jp)
Mt.Fuji – Shizuoka Airport (富士山静岡空港 mtfuji-shizuokaairport.jp)
Starfler (スターフライヤー starflyer.jp)
AIR DO (airdo.jp)
Solaseed Air (ソラシドエア skynetasia.co.jp)
Streaming Services
Hulu (hulu.jp)
Niconico Video (ニコニコ動画 nicovideo.jp)
Credit Card Companies
Mastercard (マスターカード mastercard.co.jp)
Life Hacking
Nanapi (nanapi.jp)
Manufacturing
Subaru (スバル subaru.jp)
Acer (エイサー acer.co.jp)
Publishing
Shoeisha (翔泳社 shoeisha.co.jp)
Telco
OCN (ocn.ne.jp)
Marketing
Fullspeed (フルスピード fullspeed.co.jp)
Septeni (セプテーニ septeni.co.jp)
Amusement
Fuji Q Island (富士急ハイランド fujiq.jp)
Tokyo Disney Resort (東京ディズニーランド tokyodisneyresort.jp)
Critical Bug continued for 12 hours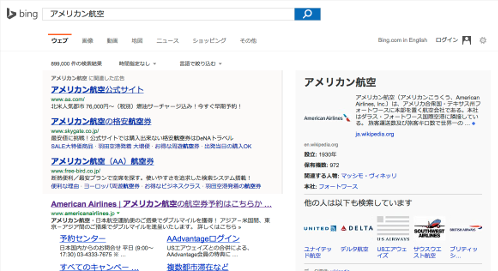 Bing fixed the bug within twelve hours on the morning of the 31st of January. The cause of the incident was not made public and there were no announcements from Microsoft at the time.
Research found that this bug only affected Bing Japan and there were no reports of this bug affecting Bing US.
Organic Search Traffic Significantly Reduced on Big Sites
Since some .JP domain sites were not displayed on SERP for a period of 12 hours on all devices including PCs, smartphones and tablets, it is highly likely that organic visitor numbers to these websites dropped significantly. Those who run .JP domain sites are recommended to check their site's search traffic for the period of 30th to 31st January with Bing's Webmaster Tool.
However, it should be noted that since Bing's market share in Japan is rather low at 2%, whereas in the US they hold 18.7% market share, this critical bug would have only had a minor impact on most websites' overall organic traffic.