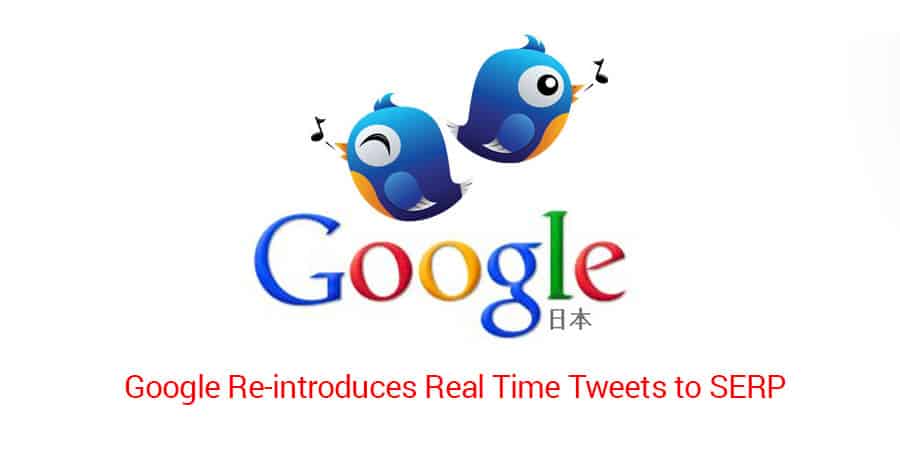 Google and Twitter have reportedly reached an agreement and will be reintroducing the Twitter Firehose API to Google, according to Bloomberg on February 6th, 2015. This means that Google is authorized to access Raw Tweet Data and will once again be able to stream real-time tweets on its search engine result pages (SERP).
Google Real Time Search
This is not Google and Twitter's first collaboration. Google had previously enjoyed real-time streams of Twitter feed into their search results for two years, from 2009 to 2011. However, Google opted not to renew their contract with Twitter post the contract's expiration in 2011, despite the fact that their competitors including Bing-USA, Yahoo-USA and Yahoo Japan renewed their contract to continue using Firehose. Google thereafter resorted back to the relatively slow crawling and indexing method to show tweets on their SERP.
 Advantages for Google "No Crawling"
According to this study by Stone Temple Consulting, Google only crawls and indexes 5 percent of tweets from Twitter handles with 10,000 to 50,000 followers, and 30 percent of Tweets from accounts with 1 to 3 million followers. These statistics highlight the ineffectiveness of Google's crawl and index method in giving users influential tweets on SERPs. With access to raw data tweets from Twitter's Firehose API, Google would now be able to index influential tweets more quickly and thoroughly to generate tweet trends with better precision.
Advantages for Twitter
Statistics show that Twitter generated approximately a 10-fold increase in search-related visits due to this policy change that allowed Google and other search engines to crawl its top 50,000 hash-tagged search pages, according to Marketing Land. It is estimated that Twitter traffic would rise drastically once Google starts to display tweets and trends on SERP. In addition to stimulating new user acquisitions, this is also predicted to drive increased revenue for Twitter.
Yahoo! Japan Real Time Search
A month before Google real time search disappeared on July 2011, Yahoo Japan began showing real time search tweets in its SERP since Jun 2011.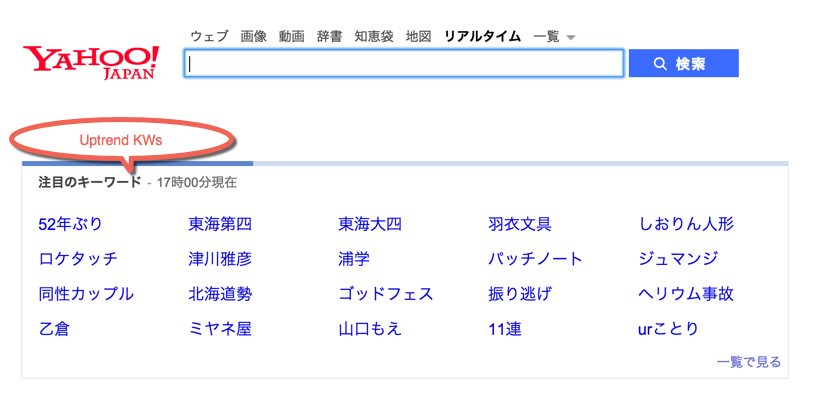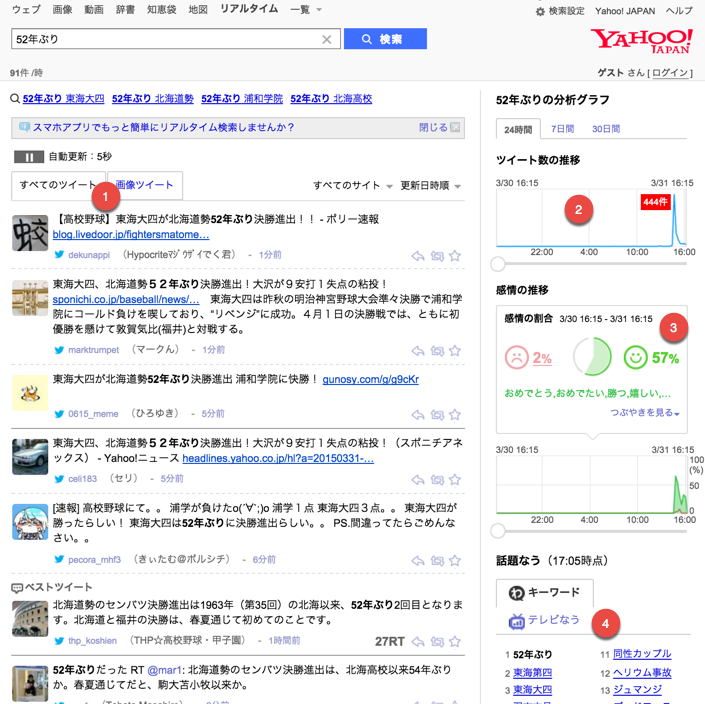 Since then, Yahoo Japan has been able to:
Stream real-time tweets and update every 5 seconds. It allows you to choose between tabs to see all tweets or tweets with images.
Show you the number of tweets for a certain period of time: 24 hours, 7 days or 30 days.
Display graphs of positive tweets to negative tweets on a certain topic via Sentiment search.
List the top 20 trending keywords.
Having just re-entered the real-time tweet scene, Google will need to move fast to catch up with Yahoo's advanced capabilities with real-time tweets.