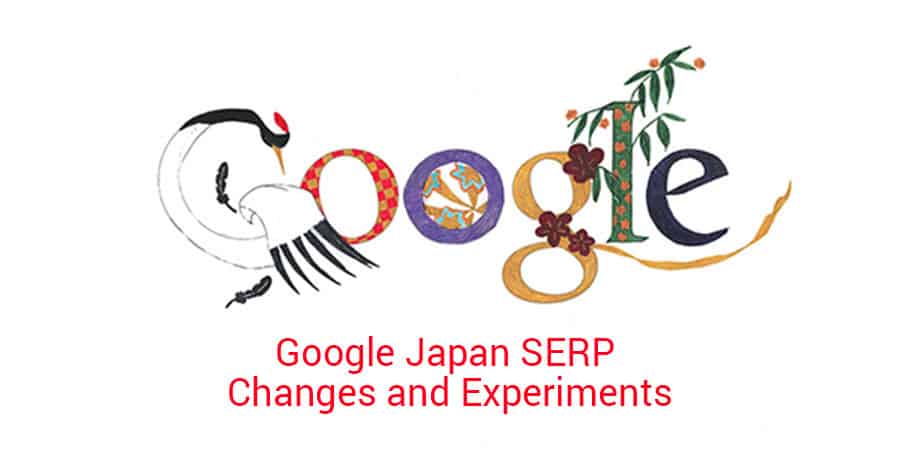 Google Japan has implemented some design changes this month, following in the footsteps of other markets.The new design changes officially announced by Google on March 13 are not any different in Japan, however, they have unique implications when it comes to title tag optimization based on the fact that Japanese involves the use of double byte- characters.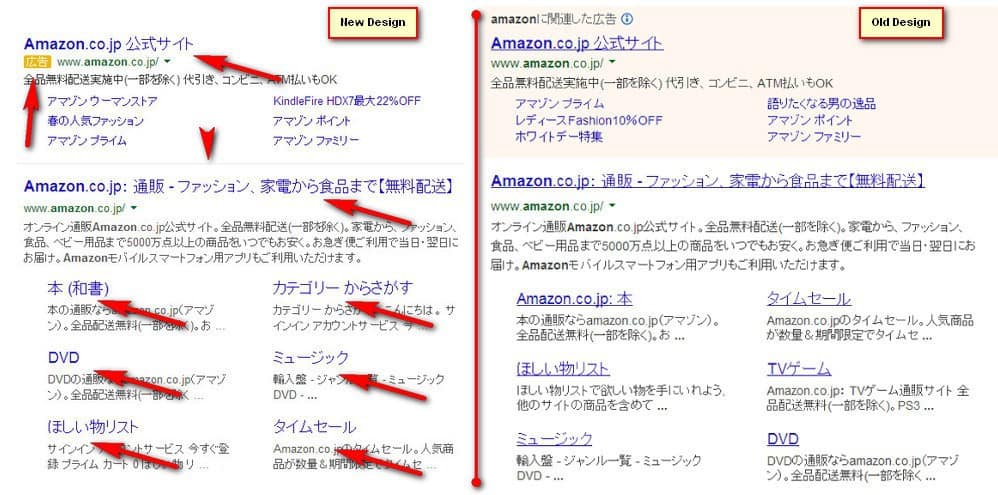 The range for the title tag after the revamp is generally between 28 and 31 Japanese characters, depending on the character combination used. However, interestingly the number of maximum characters changes depending on the web browser used.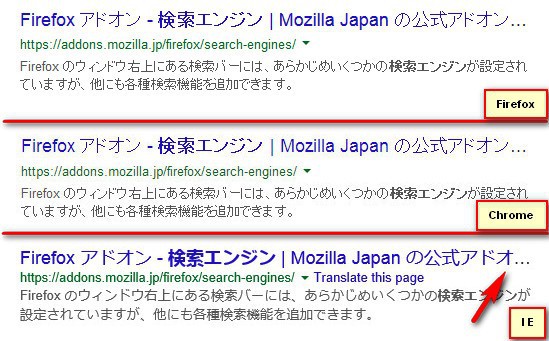 The screenshot above demonstrates that due to the font settings in Microsoft's Internet Explorer, it is possible to lose one valuable character which should be taken into consideration when optimizing title tags.
A complete general overview of Google's SERP design changes can be found on here. This Moz article also reveals all minor design changes and changes in the vertical search result sections.
Google Search Plus Your World Testing on Google.co.jp
The design change above is not the only thing that happened in the Google SERPs in Japan last month. For one day only, on March 8, Google also tested Search Plus Your World (SPYW) on google.co.jp as a rehearsal run. SPYW has already been introduced on Google.com in the US.
When logged in to Google, search results can be set to include personalized G+ results or only "public results", which won't include any G+ posts or profiles. In the screenshot below you can see a SERP with a privately shared G+ posting on Google.com with SPYW activated.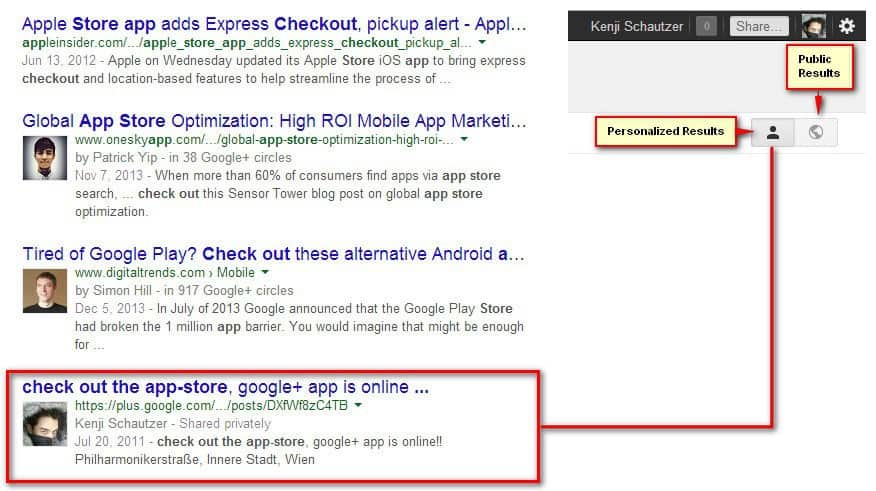 Several forums and SEO websites in Japan have reported that Google was testing SPYW on google.co.jp for one day on 8 March, 2014. Google Plus postings were listed in the SERP as on the screenshot above and it seems that Google is considering rolling out this feature in other countries as well.
Google hasn't made an official announcement on this so far, but it is probably only a matter of time until Google Plus will be integrated into the daily searches of Google users in Japan and other parts of the world.