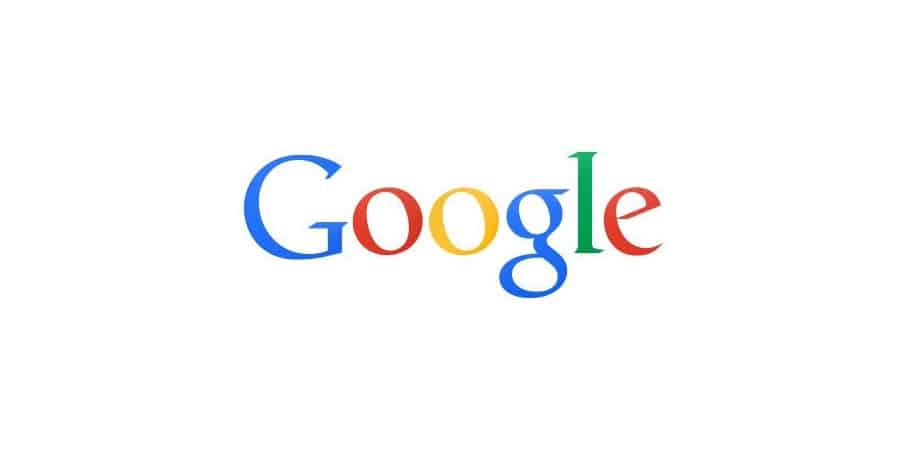 As we all know, Google launched the new product Google Instant last year bringing with it a whole new search experience, which will predict and show search results as a user types as can be seen in the below screenshot.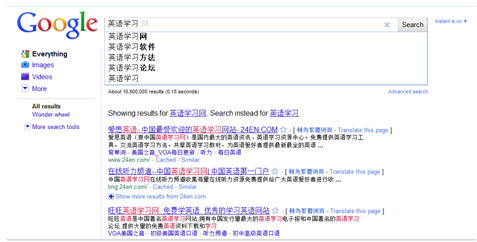 Will Google Instant or Instant Search Technology be a game changer in the Chinese Market?
Numerous articles have been published discussing how Google Instant will affect Search Engine Marketing, especially in the US market. However, of interest to Chinese SEO specialists is will Google Instant or this technology have an impact in the China Market?
In the short term, I would say not. One of the reasons for this is political. The Chinese government has already banned the product Google Suggest. Accordingly, Google Instant won't be that easy to get approval from Chinese government, as it shares similarities with Google Suggest.
Even if Google Instant was launched in China, I do not believe it will have a major impact on the search habits of Chinese users. This is because Baidu still controls over 70% of the search market in China and has already proven its success in catering to as well as cultivating Chinese users' search habits.
This actually brings about another question – will Baidu use similar technology in their search product? Not in the near future, I believe. Baidu have not long ago migrated their paid search platform to Phoenix Nest and will probably wish to spend more time testing and stabilizing this new system before introducing newer search technologies such as instant search.
This viewpoint is also supported by the fact that Instant Search totally changes the rules of the paid search business, affecting the number of impressions and thus the click-through rate of PPC ads, which could prove counter-productive to Baidu's introduction of the Phoenix platform. Below is a screenshot of Baidu's PPC ads now appearing like Google's.
<src="/wp-content/uploads/2011/01/Baidu-PPC-Phoenix-Nest.jpg" alt="Baidu-PPC-Phoenix-Nest" width="507″ height="224″ /> Baidu's PPC ad now appear like Google's
Nevertheless, I believe Instant search is a trend for the search business as it saves time and guides users to more relevant results. We will, in time, see other search engines adopt similar technologies in the future.
How Instant Search affects SEO in China?
As Instant Search changes the way people search, so too will it change the way we do SEO, and I believe that this will also eventually apply to the China market which people doing Chinese SEO need to prepare for.
Keyword research becomes even more important
Instant search populates the search terms for user when they type. This is changing users' search habits to make them search longer keywords which get suggested. As a consequence, businesses should spend more time exploring longer tail keywords and optimizing for those keywords. Soon enough I believe we will see interesting changes in respect to this in the figures from Google keywords tools.
Rank the long tail keywords in Top 5
With Instant Search, search results are returned as the user is searching. It's quite different from the traditional way of user's browsing the search results. With instant search, user's will be less likely to scroll down the results page when they are typing and in fact they can only see 2-5 organic search results in the first screen as they are typing. Therefore, in addition to targeting on the right long tail terms, you also have to rank them in the top 5, or you will not even be seen by the users.
Good Page Titles are Important
A well-written title could have the effect of stopping the user typing, and clicking on the search result instead.  User's are inclined to click on the results with more relevant and well-written titles. In this case, the goal of optimizing the title should not just be to include the keywords, but should also be to create a polished or attractive title line that makes people to stop and click on it.
Content building is more important than link building
As a consequence of targeting longer tail keywords, content support becomes more important than ever. We can't just use one page of content to optimize for many long tail keywords or variations of terms. We should think not only about how to create more useful and unique content for users, but also how to better make use of UGC (user-generated-content). Besides, the quantity of inbound links is not the most important factor, whereas diversity and relevancy of inbound links is.
In Summary
In conclusion, Instant Search will not have an immediate impact on China market, but we should all prepare for its coming at some stage. As long as we are prepared, the results from proper SEO efforts will reap handsome rewards.