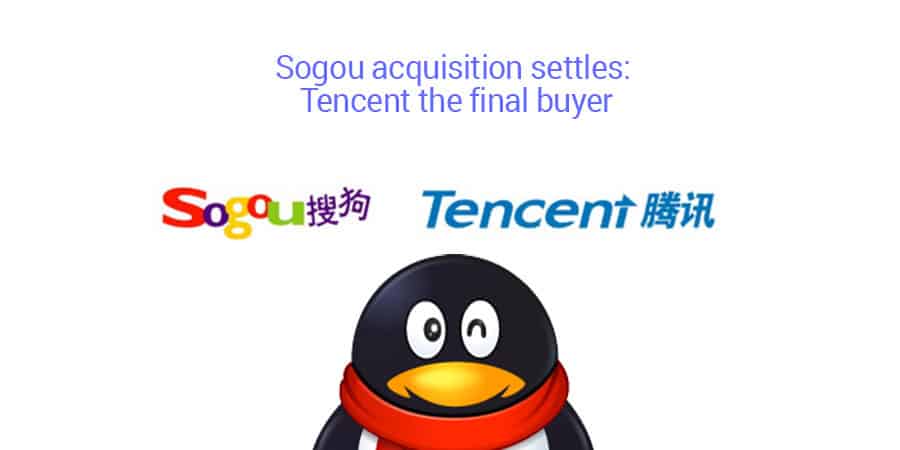 After months of speculation, Sougu's future has been sealed as Tencent have put up $448m for a 36.5% stake in the search platform.Sogou, owned by Sohu.com, is China's third most popular search platform and there were a few key players in the race to claim a share of it.
One such contender was Qihoo 360, who for many was a clear favourite as purchasing Sogou would've helped the portal to challenge market- dominating Baidu.
According to CNZZ search engine market data published in early October, Baidu still enjoys occupation of 63% of the Chinese search engine market, while Qihoo achieved a 20% market share by the end of September this year. Sogou has an 11% market share, whereas Tencent's Soso lies dormant at 3%, giving it a combined market share of 14%.
The combined force of Sogou and Soso have helped Tencent become a competitive force in the Chinese SEM, which is entering a "Three Kingdoms" era.
This marked increase in competition will no doubt serve as a catalyst to innovation in the market. If Tencent is able to successfully merge Sogou's search technology with its own social products, then social may rise in prominence in Chinese SEO in the future.