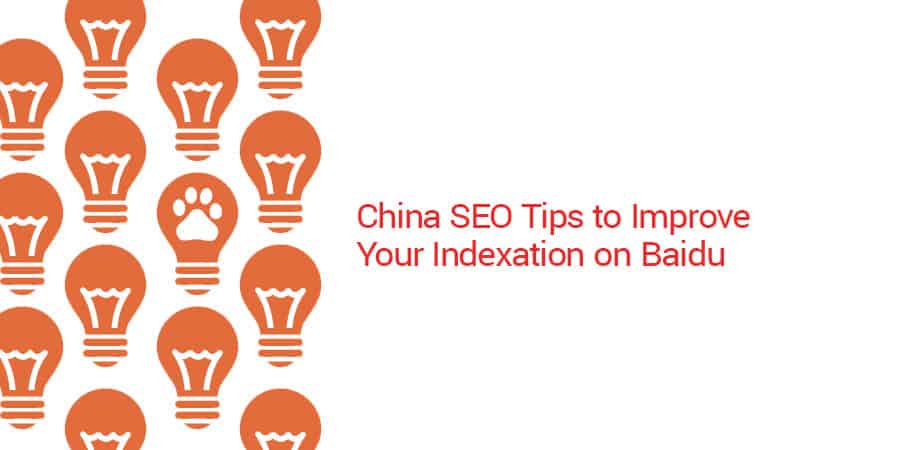 I have recently checked several top Chinese property websites, which of course focus on Baidu, as their visitors are the mass audiences who tend to go to Baidu, and found that their results on Baidu are amazing.

Both of Anjuke and Mytophome have achieved multiple times the amount of indexation on Baidu than on Google. What a huge difference compared to those international company websites, which have the situation the other way around!
By looking into the structure, sitemap, links, etc, I summarized a few tips that might be useful for Baidu Indexation.
Flat Website Architecture/structure
Both Anjuke and Mytophome use lot of sub-domains. Each city is assigned with a sub-domain of city.domain.com. In total Anjuke has 25 city based sub-domains. Mytophome has 8 city based  plus function based subdomains, such as ask, news and maps, etc.
Since Baidu spider's crawling performance decreases more when the longer URL is, architecture with sub-domains that makes the whole website flatter and URL shorter is preferred by Baidu spider.
HTML Sitemap Pages
Baidu hasn't launched its Webmaster Tools yet, so sitemap.xml and robots.txt that are used to submit to Google Webmaster Tools, are not working well with Baidu spider. The temporary solution for Baidu spider is to go to html sitemap page.
Each individual city-based sub-domain of Anjuke has an independent html sitemap page, so in total it has 25 sitemap html pages. Such a large number of sitemap pages helps the Baidu spider to index.
Local Link Building
Local link building plays an important role in Baidu indexation. According to Open Site Explorer, Anjuke has 164,005 offsite links and Mytophome has 15,080. Such large numbers of offsite links are crucial to support the same level of web pages getting indexed by Baidu.
Language and Content
Baidu spider tends to crawl Chinese, both traditional and simplified, and Japanese. It does crawl English pages too, but its algorithm usually gives more preference to web pages that provide translation services, as most Baidu visitors tend to look for the Chinese meaning of the English terms.
Therefore, localizing your page well by putting Chinese in the title, meta, H tags and text is very crucial.
Baidu Maps
The Baidu algorithm ususally favors its own products, as we have seen from the lawsuit that Hudong accused Baidu for making Baidu Baike rank higher than Hudong. This can be applied to Baidu maps, as the Baidu spider tends to crawl websites more often with Baidu products.
As location matters for online property searching, Anjuke uses maps to guide users to find their apartments. Baidu maps was opted for by Anjuke over Google maps, as it tends to get better results in location-based terms' search.
Just like registering your location on Google maps will benefit from Google universal search, integrating Baidu maps into the system will definitely help Anjuke's properties listed on maps to achieve a better position than its competitors.