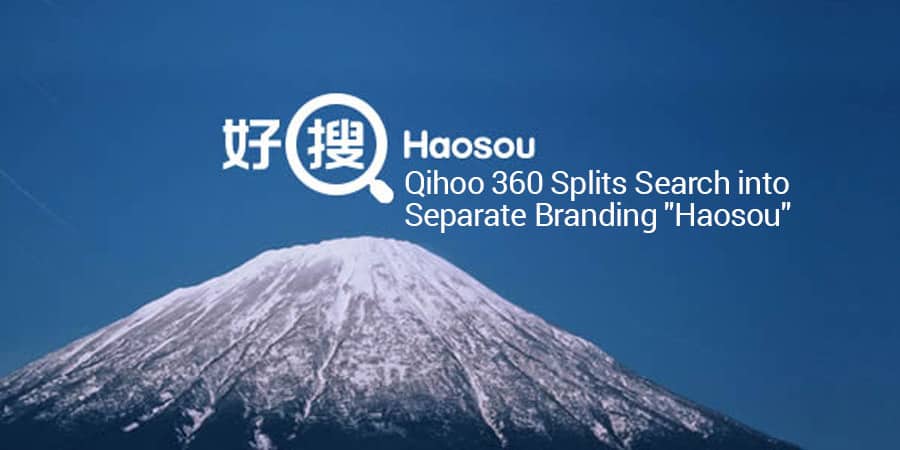 360 Search Re-brands to 'Haosou'
Qihoo 360 has taken the initiative of re-branding its core search product from 360 Search to "Haosou", in a bid to better compete with Baidu in the Chine search market.
At the start of the new year, Qihoo 360 issued an open letter to users explaining that this is not a name change but rather a graduation. As "360 search" was never an official brand name, and merely describes the service under the company's main brand. They feel that now is the right time to build the new brand around the goal of becoming China's most trusted search platform.
The name "Haosou" is comprised of the Chinese characters for "good" and "search". Symbolizing the brand's commitment to do "good". The new homepage design even spots the slogan: "Haosou, do no evil", oddly resonating with Google's formal corporate motto.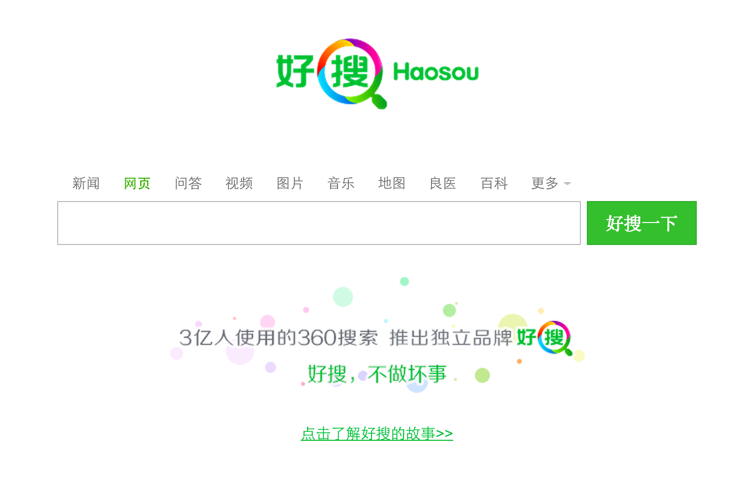 Haosou has launched many security related features for its search service over the past two years in a bid to address results involving counterfeit products and scams. Primarily using these measures as a tactic to differentiate itself from its main competitor Baidu. By the end of 2014, CNZZ reported that Haosou has rise to around 28% market share, second only to Baidu who had fallen to around 54%.
Along with the new brand name and logo, the search engine also changed its domain from so.com to haosou.com. While so.com was an impressive 2-letter domain that served the company well over the past two years, the new domain is the exact phonetic match for the new brand, and many argues that it is more effective for brand-building to the market. The old domain so.com now automatically redirects users to haosou.com.
This is the 3rd time the search engine has changed domain. Since it's original launch in 2012 using a subdomain so.360.cn, the search engine changed its address to 360sou.com/360so.com at the end of 2012, only to be changed again to so.com in less than a month. The company also purchased sou.com and sou.cn but they were never used as the primary domain.
Currently, international analytics platforms like Google Analytics do not yet recognize the new domain as organic traffic source. Webmasters are encouraged to add the new referrer domain manually. The referrer string takes the form of:
http://www.haosou.com/s?q=<keyword>.