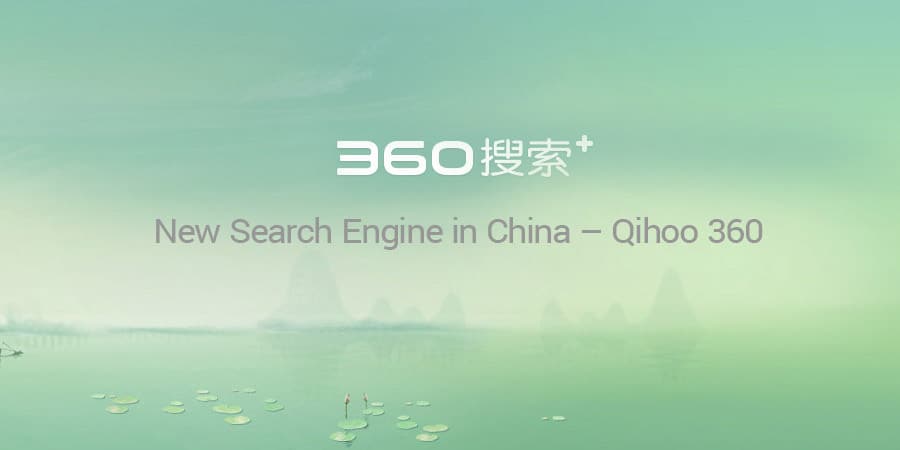 Certainly, the biggest news last month for China search engine market was the launch of new search engine Qihoo 360 (http://so.360.cn or http://www.360sou.com). On August 16, Qihoo 360, well known in China for its anti-virus software, directory and browser, entered the Chinese search engine space.
The rapid market share growth of this search engine has drawn big attention for the past few weeks. It was reported that Qihoo 360 has overtaken Sogou and become the second largest search engine in China in terms of the new market share.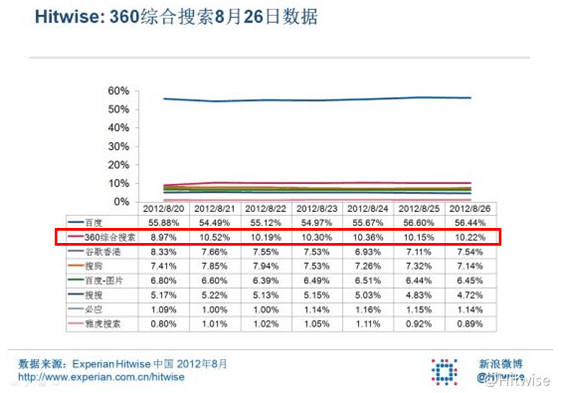 According to Experian Hitwise China, in the week after its launching, Qihoo 360 has already jumped to an average 10% market share. Most of the traffic is coming from its browser.
Soon enough, news about Qihoo 360 rivaling Baidu were spread out everywhere. On the night of 28 August, Baidu made a series of changes to prevent Qihoo 360 from taking advantage of its content like Baidu Zhidao, Baidu Baike, and other properties, and redirect any traffic from Qihoo 360 to their own homepage.
Qihoo 360 then made moves to show the cached pages of any Baidu page on their result pages. On 1 September 2012, Baidu encrypted its result page URLs. At the time of writing, Baidu redirects the result from Qihoo 360 to its home page.
Qihoo 360 does not have paid search yet, but it's very likely they are going to show Google's paid search and get some revenue from Google, as it's probably too early for Qihoo 360 to develop its own paid search system.
As SEOers, we have not taken any specific action and we are just keeping an eye on it. Plus CNNIC reported that Qihoo 360 has already lost about 47% of search users as the graph below shows on 2 September 2012 compared to 21 August 2012.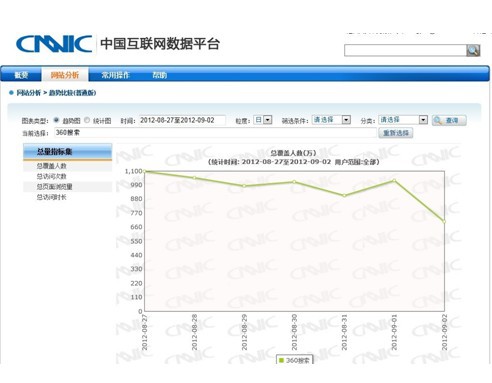 However, we do recommend having web analytics to recognise Qihoo360 as a search engine. If you use Google Analytics, you can try inserting _gaq.push(['_addOrganic', 'so.360.cn', 'q']); into your GA code register it as a search engine. Then you will see the Qihoo 360 traffic in the search engine reports instead of the referral reports.