Localization SEO in China: Going Beyond Translation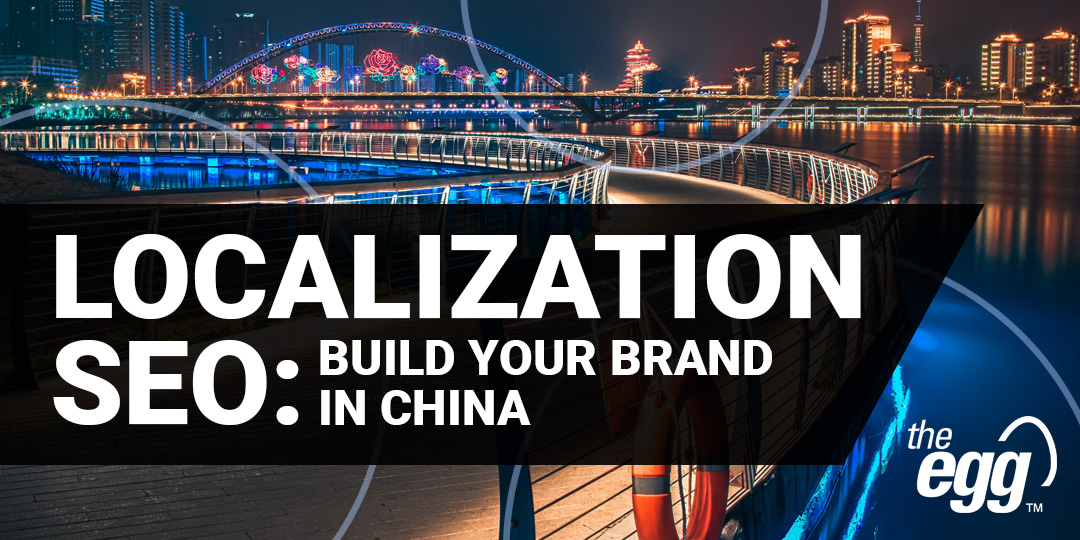 Why is localization more important to SEO than direct translation?
Localization SEO involves tailoring your entire website to appeal to your target market's preferred language, payment methods, currencies, and unique culture, while direct translation could not capture these subtle but critical nuances between diverse regions.
And as more multinational companies look to expand their digital presence in Mainland China, they will have to do more than simply translate a mini-site to serve Chinese audiences.
Here, we'll cover three key steps to improve your Chinese localization SEO strategy so that you can build your brand—and ultimately revenue—in China, which is home to the world's largest consumer market.
Translation Or Localization?
When defining localization, the first thing that naturally springs to mind is the direct translation of content from your default language to Simplified Chinese. But that cannot be the only strategy for your localization SEO. So, let's first distinguish between localization and translation:
Translation refers to direct translation such that the keywords and text remain consistent with the original content.
Localization, by contrast, involves not just translating your content but also rewriting and redesigning to incorporate the cultural differences, languages, preferences, and other contextual nuances across the diversity of China.
With localization defined, let's explore the three key components of a successful localization SEO strategy in China.
3 Key Steps To Improve Your China SEO Localization Strategy
1.    Understand Cultural Cues
In addition to using the local language of your target market, you should also adapt your content based on not just local currency, time zone, and payment methods but also the culture and lifestyle of Chinese audiences.
A prime example of this in China is the massive popularity of Tom Ford's color shade #16 women's lipstick. Locally, this lipstick shade is called "Scarlett Red" ("斯嘉丽红") since it was once a staple of Scarlett Johansson's appearance both off- and on-screen, such as in The Avengers movies.
It is understanding and leveraging these cultural cues—like the Chinese people's attachment of a Tom Ford product with one of the most popular international stars in their country—that can help make your Chinese site stand out that much more.
2.    Use Local Platforms
It is always a primary goal to have your local site rank higher than your competitors' in your target market, and the best way to do so—in addition to localizing and optimizing your content—is by establishing trust and familiarity with local users.
This starts with optimizing for the right platforms. With many local search platforms in China, the Baidu search engine is by far the largest among them all. With 550+ million active users, Baidu has become as synonymous with search in China as Google is in other markets.
Succeeding in China means understanding Baidu's interpretation of SEO best practices and incorporating them within your overall SEO strategy. From font selection to server location, Baidu requires a different technical implementation than sites optimized for Google.
Pro-Tip: This distinction also extends to Chinese social media, as western platforms—like LinkedIn, Slack, WhatsApp, Facebook, and Twitter—are not the main communication methods for Chinese users. Therefore, ensure you use also popular local platforms like WeChat and QQ to adapt to local consumer habits and search behaviors.
3.    Enhance Your User Experience
Hosting a server in China is vital to your localization strategy as local search engines highly favor sites hosted domestically. If hosted outside China, your website must first undergo the scrutiny of the Great Firewall, which may hinder your page loading speed and negatively impact user experience.
Technical requirements are necessary too, Firstly, prioritize localizing important meta tags (title, meta description, header tags, etc.) since these are critical in how Chinese users find you on Chinese search engines.
Secondly, if your business allows users to make online transactions, incorporate payment methods on your site—like WeChat Pay and Alipay—that are more friendly to the Chinese market.
Finally, remove any unnecessary plugins or blocked APIs from your Chinese site, otherwise your pages will not load fast enough to provide a seamless user experience.
***
The localization of your website in China is so much more than just translation—it also involves the careful consideration of context and culture to break through to your local target audience.
Ready to maximize your digital marketing in China?