How to Improve Bing SEO With Bing Webmaster Tools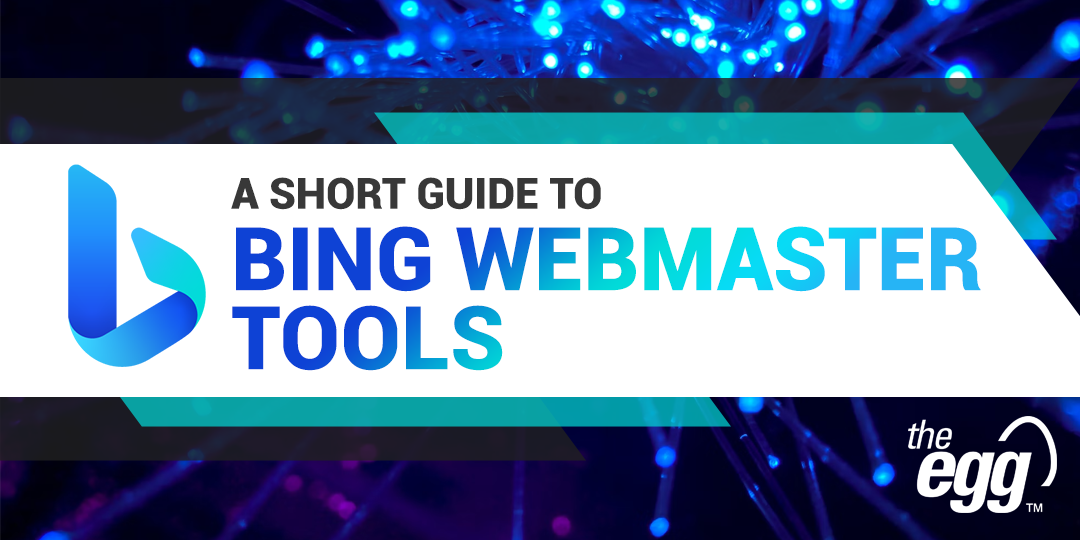 As one of the world's biggest search engines, CN Bing is an incredibly viable option for giving your brand search visibility across China.
With it coming second only to Baidu, another search engine giant in China, focusing on Bing is an effective way to generate organic traffic and conversions, especially if your website is a source of valuable leads.
Struggling to get your brand discovered on CN Bing? Learn the secrets to improving your website's search visibility on CN Bing with Bing Webmaster Tools.
Register for a Bing Webmaster Tools Account
You can register for a free Bing Webmaster Tools account with an existing Microsoft, Google, or Facebook account through its signup page.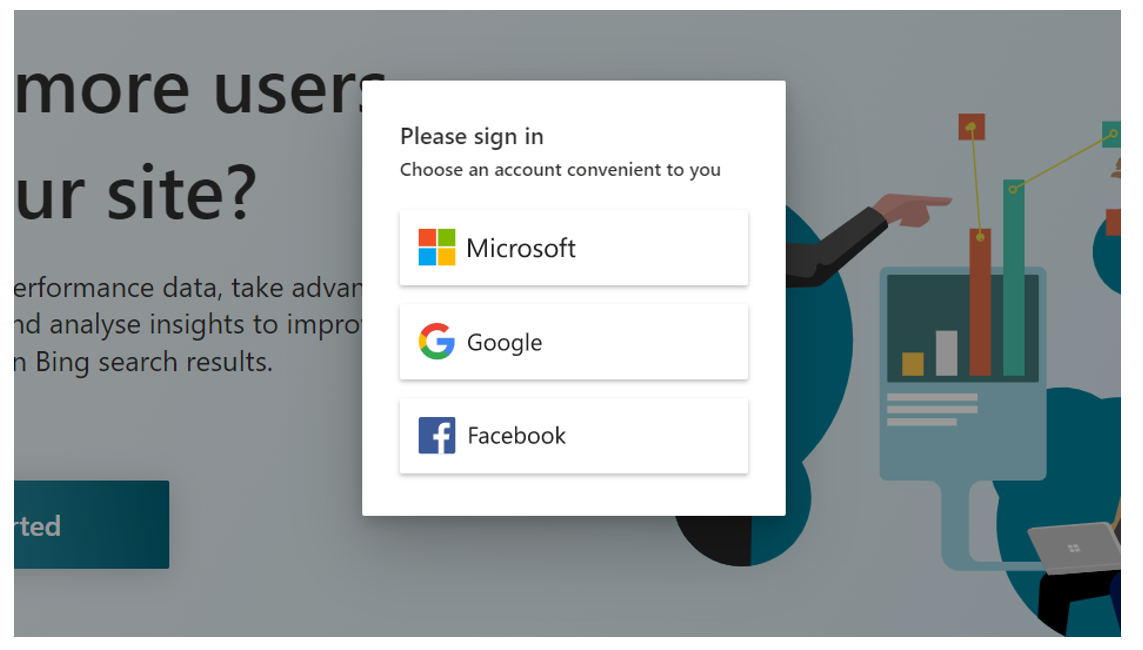 Sign up for Bing Webmaster Tools with an existing Microsoft, Google, or Facebook account
Add & Verify Your Website
Once signed in, you can add sites that you own (and can verify your ownership) to your Bing Webmaster Tools account. For a step-by-step guide, you may check Microsoft Bing's Add and Verify Site help page.
There are several ways to verify your website ownership: Select the method best suited to your site's properties and follow the on-screen instructions to complete the verification. You can add multiple sites and manage access permissions via the User Management feature.
Alternatively, if you have already verified your site on Google Search Console, you may simply use the import function to add and sync them over to Bing Webmaster Tools.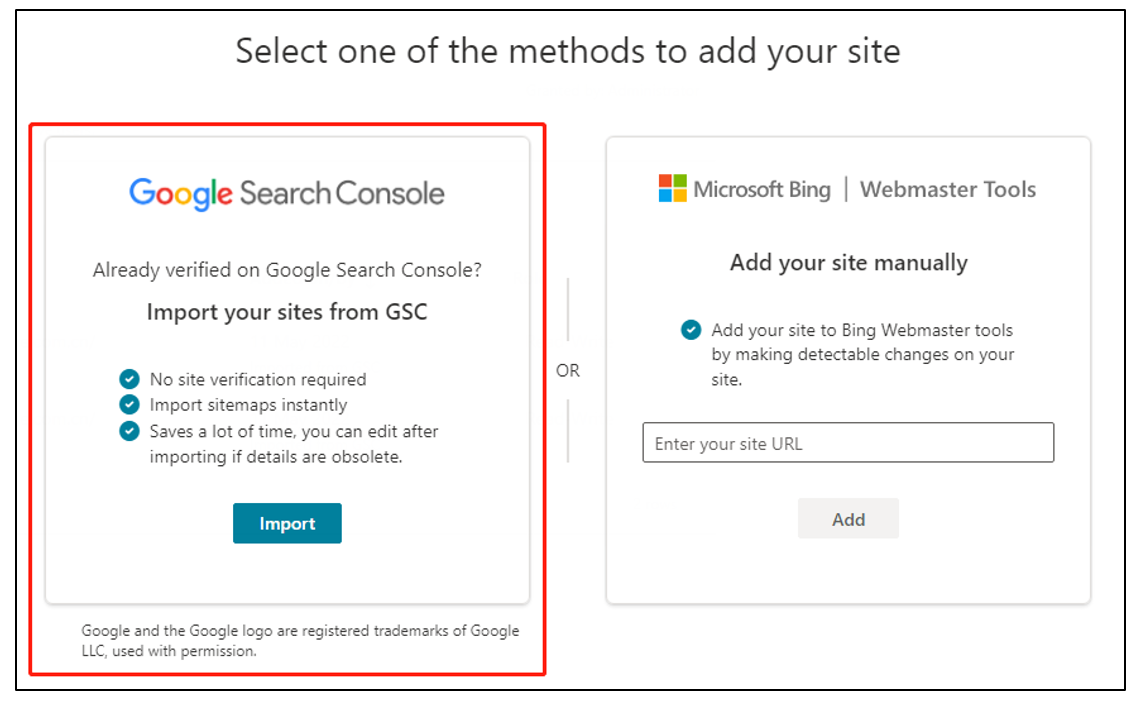 Import verified websites from Google Search Console
After you've added and verified your website on Bing Webmaster Tools, you can start using its optimization functions to improve your website SEO on CN Bing:
Upload sitemaps to improve indexation
Submit specific URLs for indexation using the URL submission tool
Get keyword and page performance metrics
Use the keyword research tool to discover more keywords relevant to your brand
Use Site Explorer & SEO Report sections to find and fix issues on your website
Use the URL inspection section to monitor the indexation and schema markup status of specific pages
Indexation
Submit Your Sitemap
You should upload your sitemap to Bing Webmaster Tools to let Bing bot know which page should be crawled and indexed and, in turn, which are important in your site. Without doing so, your pages will struggle to rank in search results and gain traffic.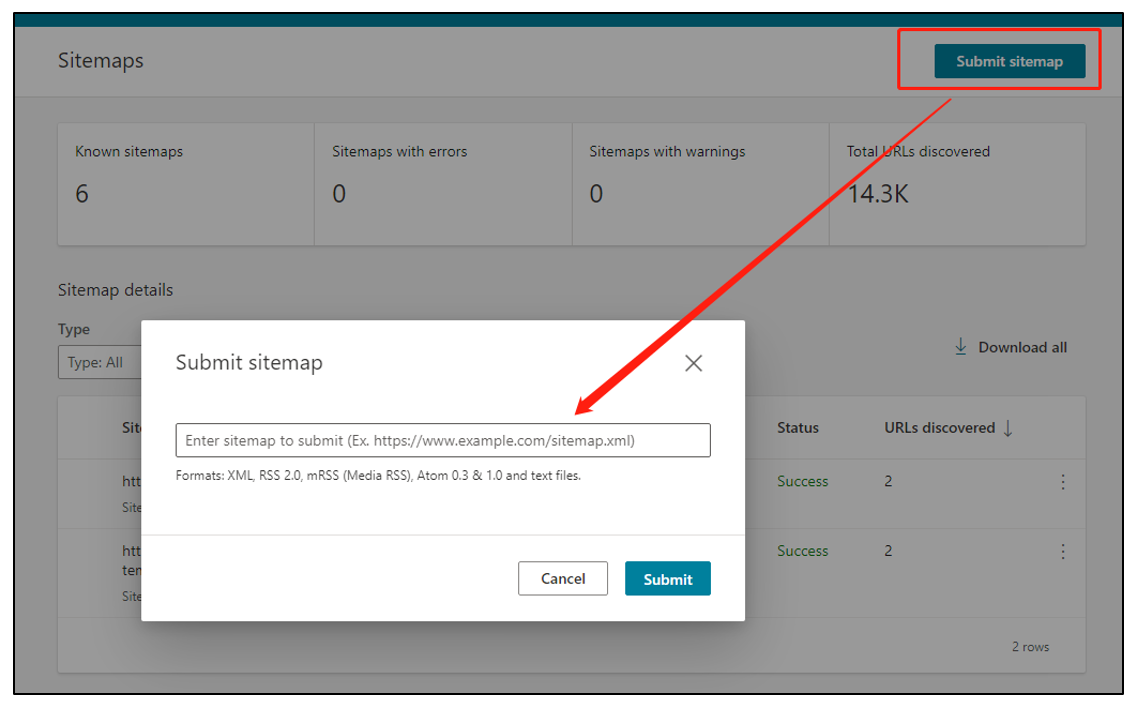 Bing Webmaster Tools: Submit a sitemap
Submit Your URLs
If you want to prioritize specific pages for indexation among the many more on your sitemap, submit their URLs via Bing Webmaster Tools' URL submission tool to have them indexed quicker.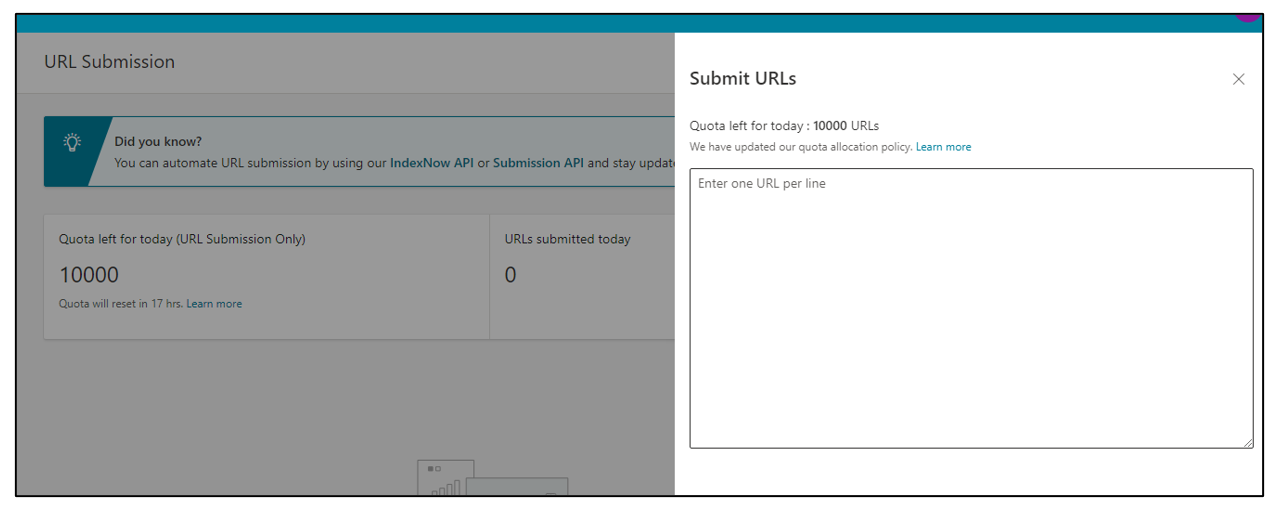 Bing Webmaster Tools: URL submission tool
And with that, your site's indexability should improve day-by-day. The other way to improve your SEO performance on Bing? Optimizing keywords and organic traffic.
Review Your SEO Performance
Under the search performance section of Bing Webmaster Tools, you'll find visual charts and data of your website's SEO performance metrics. Here, you can view trends of your site's clicks, impressions, number of indexed pages, and much more from the past six months.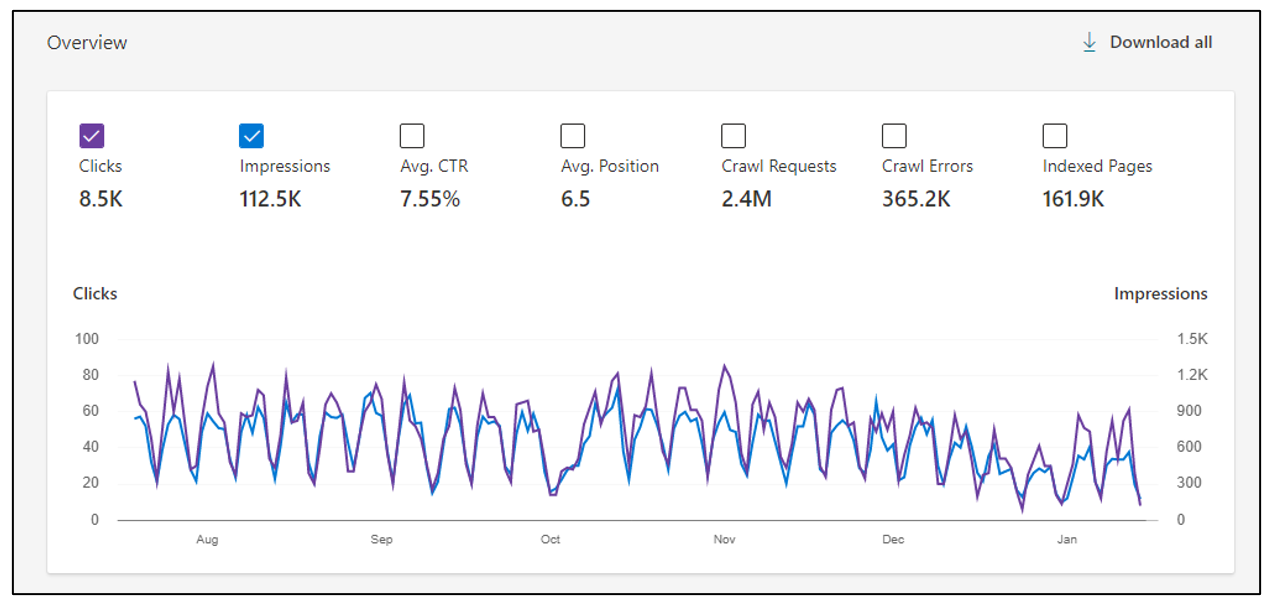 Bing Webmaster Tools: SEO performance trend
Besides the trend overview, Bing Webmaster Tools can also dive deeper into performance metrics by keyword and page URLs. For instance, you can identify which keywords brought in the most impressions or click-throughs.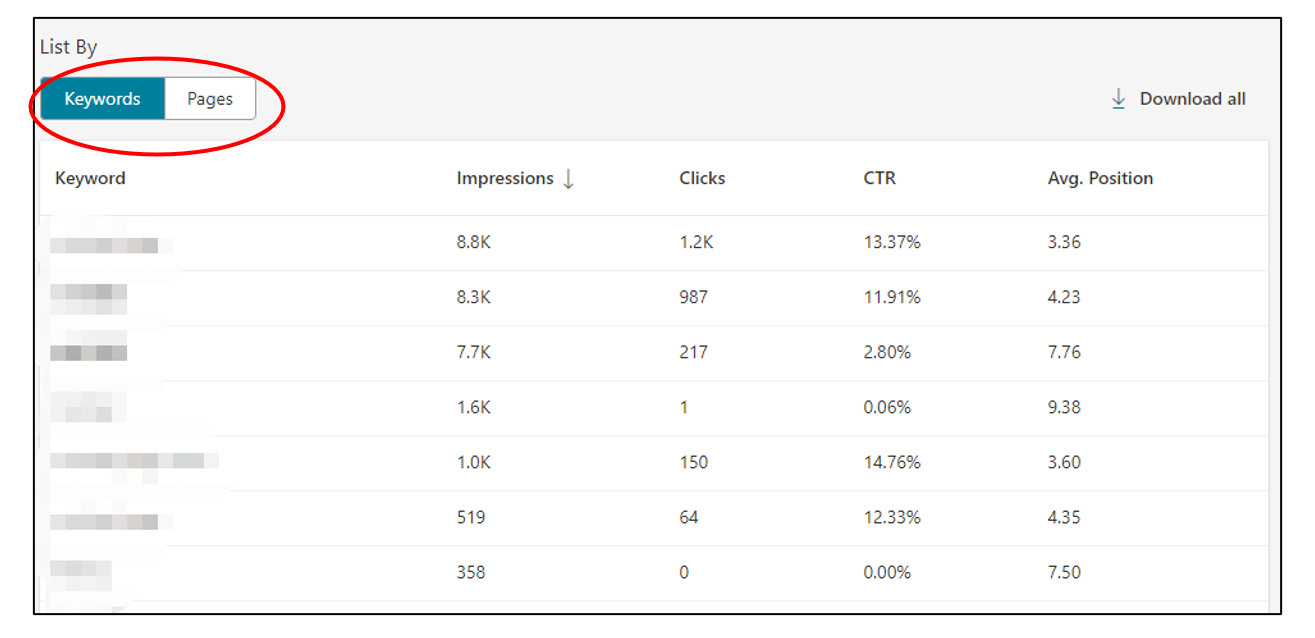 Bing Webmaster Tools: Performance metrics by keyword and pages
Keyword Research
Under keyword research, you can discover new and relevant keywords related to your business and grasp their search volume by viewing keyword impressions filtered by country, language, or device.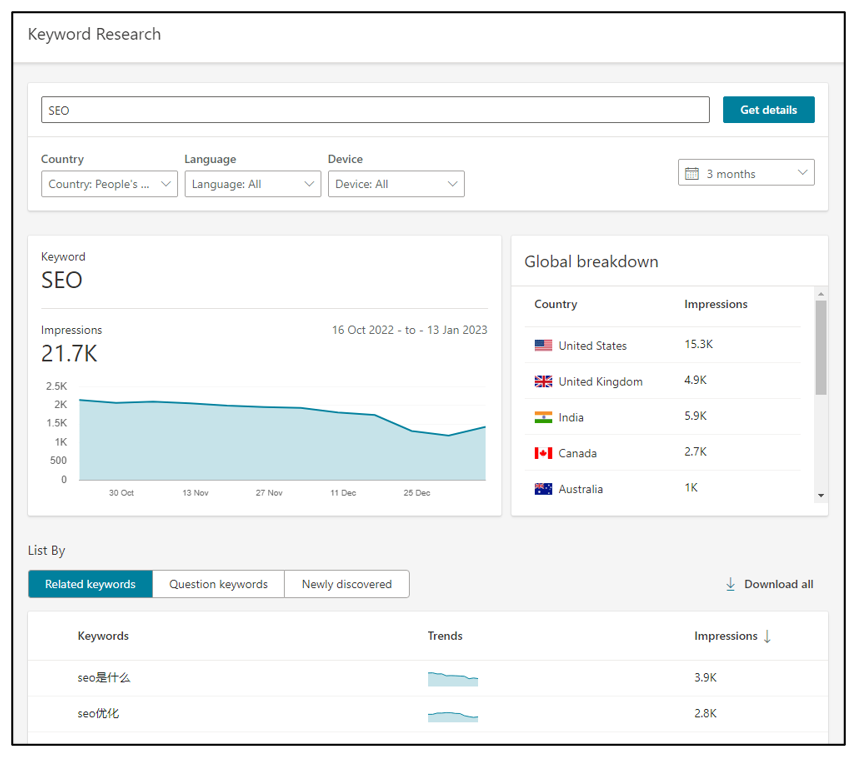 Bing Webmaster Tools: Keyword research
Site Explorer & SEO Report
From these two sections, you can get a snapshot of your entire site's SEO health status.
For instance, you can view each page's indexation status and response status codes to resolve any non-indexed or not-found pages.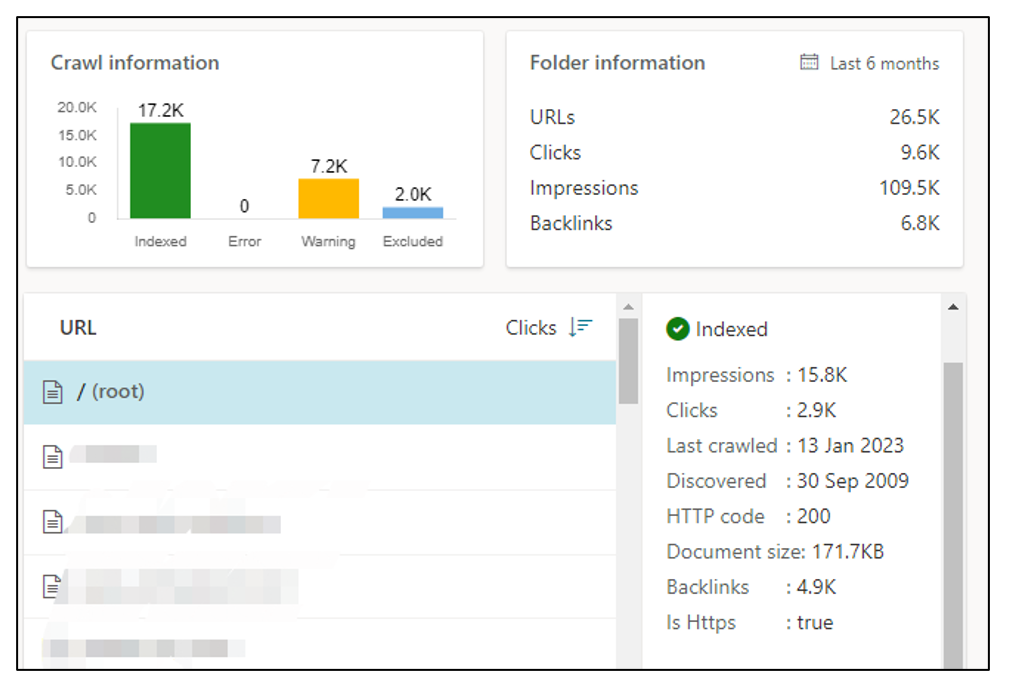 Bing Webmaster Tools: Site explorer report
You can also find 404-error pages on your site and either delete all links pointing to these pages or replace them with working links.
On top of that, you'll find more details of page optimization errors in the SEO Report section, such as missing descriptions or H1 tags. Bing Webmaster Tools will even categorize the errors by severity to help you prioritize which ones to address first.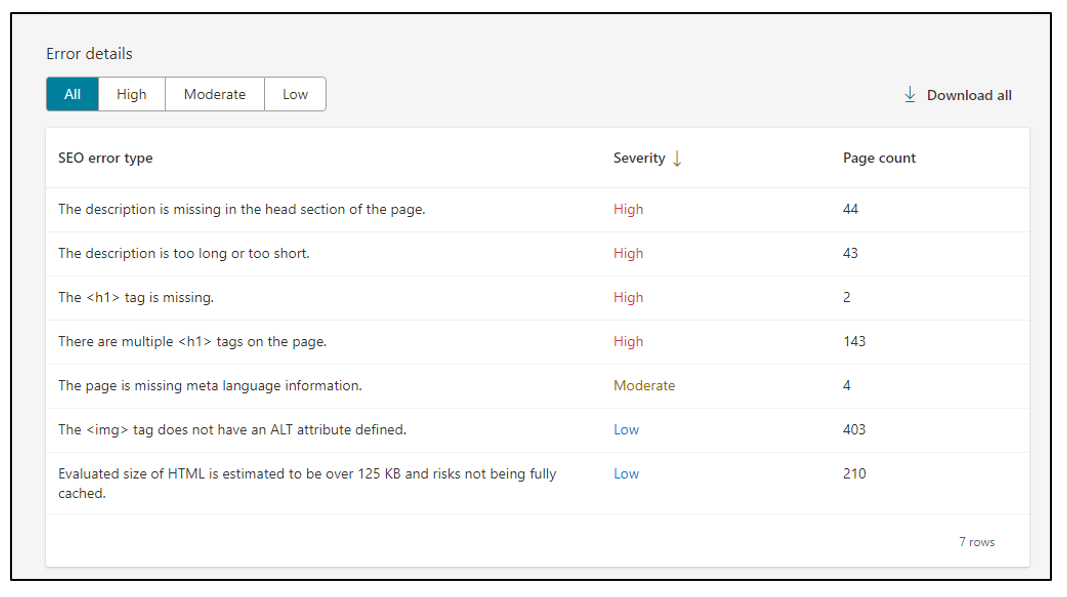 Bing Webmaster Tools: SEO report for page optimization errors
URL Inspection Tool
Once you've fixed most page optimization issues and have most of your pages indexed, you may want to conduct further optimizations to specific pages to improve their performance—that's where Bing Webmaster Tools' URL Inspection Tool can help.
Here, you'll find information specific to a page, such as its indexation and crawl status, outstanding SEO issues, and schema markup. In particular, checking the page discovered and last crawl date helps you know of any URLs marked with an issue that you may have already fixed.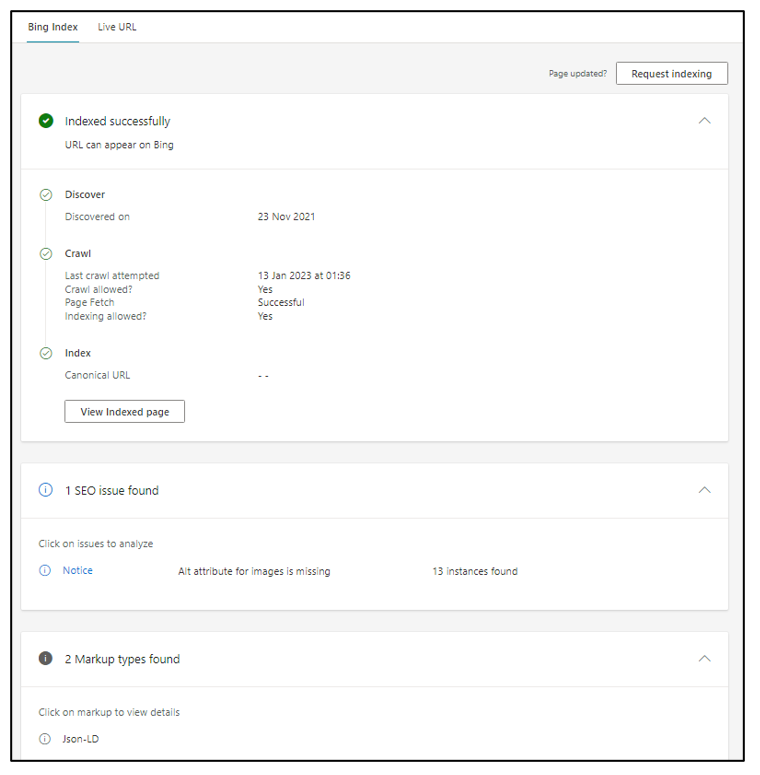 Bing Webmaster Tools: URL Inspection details for a webpage
Furthermore, you can view and edit your schema markup that appears beside your search result on Bing's SERP.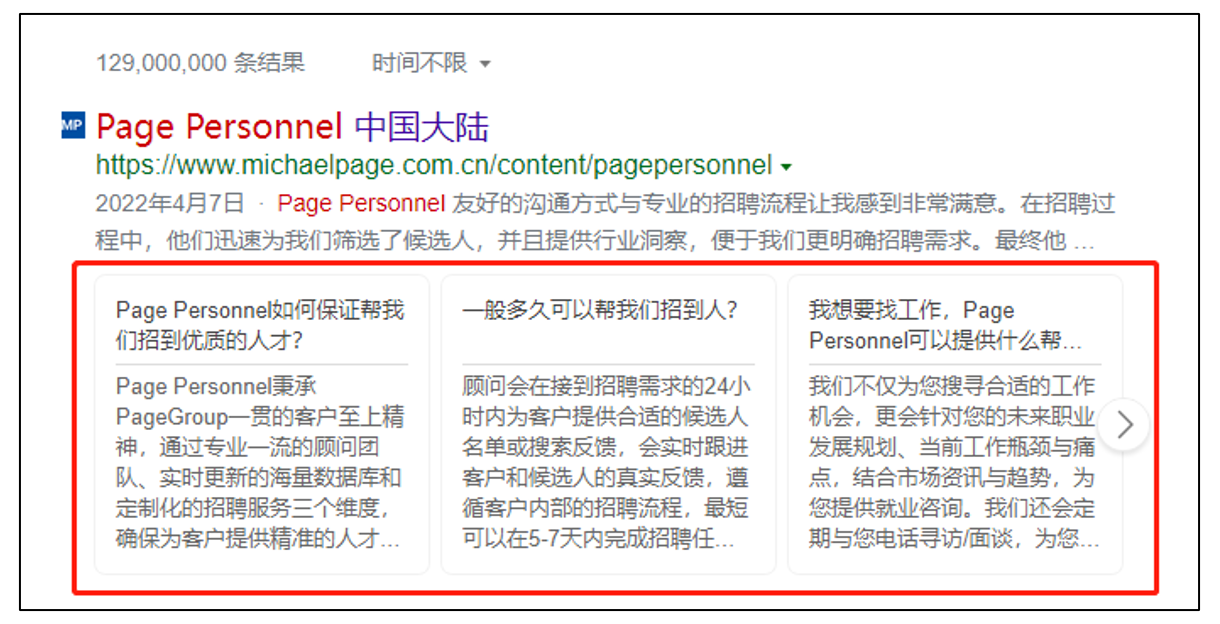 Bing search result with schema markup
***
No matter how well-optimized your site is, using search engine tools like Bing Webmaster Tools can help you address many more improvements and optimizations to ensure it's performing at its best.
Ready to maximize your digital marketing in China?