Digital Marketing in China: How did the 618 Shopping Festival become a National Sensation?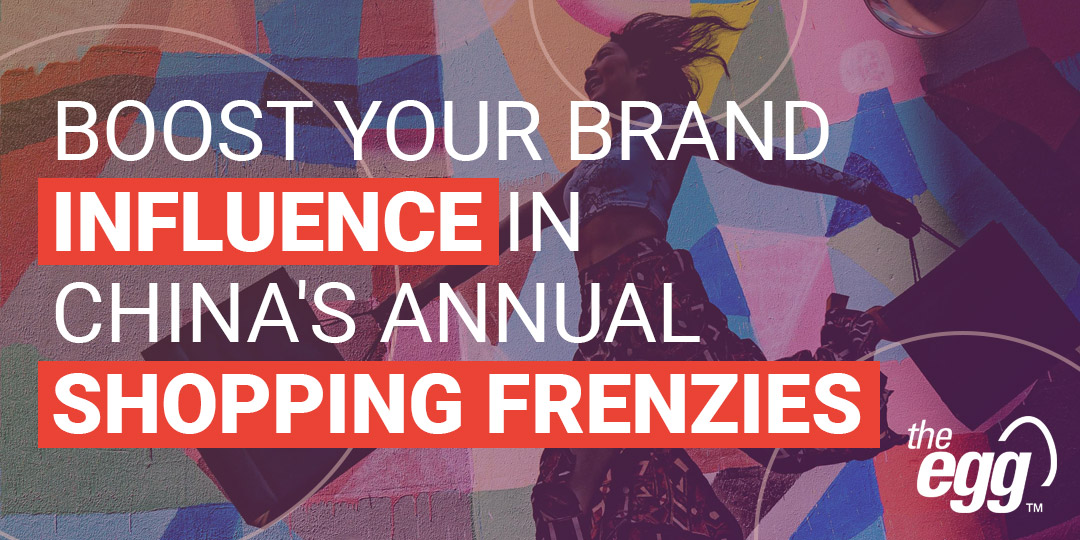 Founded on June 18, 1998, JD—China's second-largest e-commerce giant after Alibaba—has since rolled out promotions every year on its birthday.
Today, JD's 618 Shopping Festival, known locally as "618", has evolved into one of China's biggest annual shopping festivals—on par with Alibaba's "Double 11".
In its early years, however, JD's "618" campaign attracted minor consumer spending and only gained popularity after the rise of JD's e-commerce website (JD.com). Eventually though, it grew into a national sensation once e-commerce giants like Tmall and Suning—each with their own pool of merchants—began partaking in the promotions.
This year, "618" promotions ran for almost a full month from May 24th to June 20th, during which over 6.59 billion parcels were dispatched across the country, far surpassing the volume recorded in 2019 by an astounding 84.16%.
So, to tap into this hyper-lucrative shopping trend, let's examine why "618" became so popular in China and how to leverage it to connect with the world's largest consumer market.
What Makes "618" So Popular? Livestreaming, Influencer Marketing, and More!
The hype surrounding "618", like any shopping festival of such scale, can be attributed to its head-turning bargain prices that spark massive consumer spending.
But another predominant factor is the soaring popularity of livestreaming, which, on the outset, has coincided with China's revival of domestic tourism and retail in 2021.
Livestreaming has rapidly become an outlet for online retailers to extend their brand visibility through influencer marketing. Additionally, its low barriers to entry mean that small or offline businesses can also ride this wave to propel their product sales.
And not only do famous livestream hosts add to the appeal of the products they endorse, they also entertain audiences with their individual personas. In particular, shoppers love to hear tips on how to save money while spending more.
Most Prominent Consumer Trends During "618"
With "618" being the biggest shopping frenzy in the first half of each year, e-commerce giants, including JD, Tmall, Jingdong, and Pinduoduo, vigorously promote their offers in the lead up to the festival.
In doing so, they reveal consumer trends that continually reshape how brands market themselves to capture this massive online spending.
Here, let's take a look at the most prominent consumer trends during "618".
Voucher Incentives
As consumers, we naturally seek to save as much money as we can whenever we buy something. So, by tapping into human nature, voucher incentives allow us to do exactly that.
Over "618" this year, JD launched various voucher schemes, such as offering super-value JD "618" birthday red packets ("hong bao") to its users.
In its "Carnival Party" campaign, for instance, JD encouraged users to partake in online activities for the chance to redeem a share of RMB ¥2 billion worth of gift money. By checking in on JD.com every day and completing daily objectives, like unlocking digital assets (dioramas, magical creatures, animals, etc.) or teaming up with online friends to fight virtual monsters, users could increase their likelihood of receiving up to RMB ¥1,000 in cash.
JD also launched "RMB ¥10 billion of shopping gold", which involved distributing special promotions, like digital red packets, coupons, cross-category discount codes, first-timer purchase gifts, and more.
Similarly, Tmall launched their own range of promotions, like "Super Star Show Cat", an interactive game where users collect and spend meow coins and feed their virtual pet cats every day. By reaching level 45 in the game, users increase their chances of receiving more meow coins and winning up to RMB ¥4,999 worth of red packets.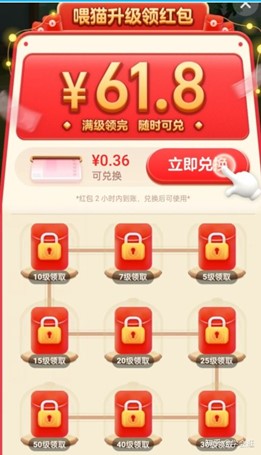 Tmall's app: Users can unlock digital assets to win digital red packets as part of the "618" promotions
The Rise of Domestic Products
Although luxury products from global brands are highly sought-after in China, its young consumers are becoming more individualized and increasingly favoring domestic products. In turn, this has placed local brands in an advantageous position to promote and sell to a captive customer base.
In fact, among the top 10 trending brands in China based on searches, 7 out of 10 were domestic brands, like Li-Ning, one of the hottest Chinese sportswear brands.
And according to JD's big data, the number of users who opted for local Chinese brands (compared to those that picked foreign brands) grew by 18% year-on-year.
Even the consumption rates of new domestic products, like Saturnbird (Coffee) and Genki Forest (Bottled Sparkling Drinks), on Tmall during "618" increased by a staggering 300% and 400%, respectively.
Televised E-Commerce Promotion
Aside from livestreaming, televised gala nights have also emerged as a new and highly successful form of shopping promotion, particularly after Tmall's first "Double 11" Carnival Night broke into the public eye in 2015.
Another popular gala night is Tmall's "Happy Night" featuring all-star guest lineups of celebrities, singers, dancers, and even aspirational entrepreneurs.
And in this year's "618", Taobao introduced "10,000 Happy Nights", where it hosted 10,000 live broadcasts on its Tmall app such that each essentially became an evening show on its own.
"Tmall Happy Night" being televised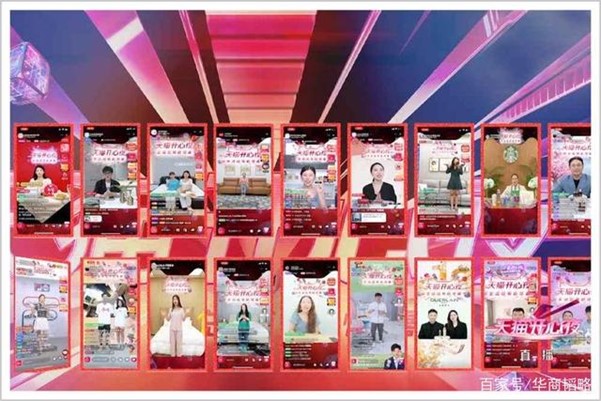 "10,000 Happy Nights": Tmall app users can watch over 10,000 livestreams during "618"
Seamless Online-to-Offline (o2o) Experiences
Over "618", users who shopped on JD.com could receive their delivery within 1 hour after their purchase, making it extremely appealing and convenient for mobile users. And in partnership with Dada Group, a leading platform for on-demand delivery in China, JD was able to expand their 1-hour delivery circle to cover 1,400 counties and districts across China.
At the same time, JD has also integrated new functions on its website and app to help offline businesses improve operational efficiency and facilitate omni-channel marketing.
***
Voucher schemes, express shipping, and a closer integration of e-commerce and entertainment content: Novel promotional tactics are constantly introduced or fortified in China's dynamic e-commerce scene.
Ultimately, successfully navigating this trend requires a deeper understanding of wider consumer habits in China—both online and offline—and the challenges that younger consumers face today.
Ready to maximize your digital marketing in China?