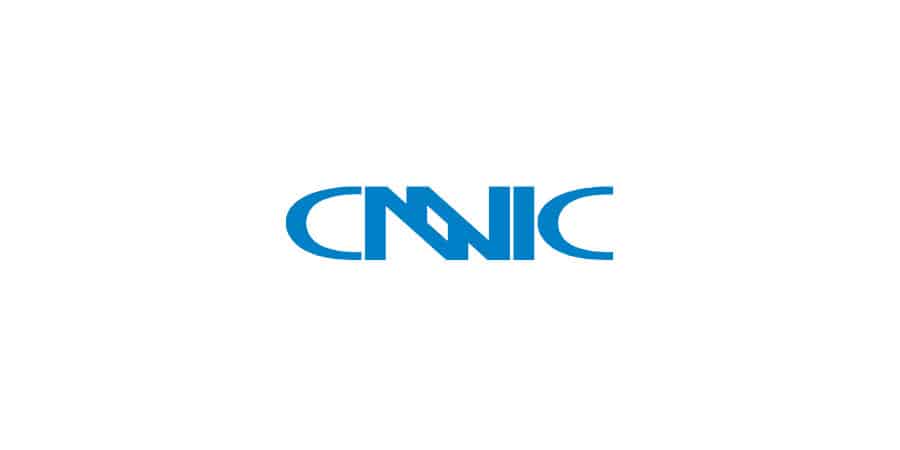 On December 20th, 2011, CNNIC published "China Search Engine Market Research Report 2011".By the end of 2011 Q3, the number of Chinese search engine users has reached 396 million.
Baidu still dominates the Chinese market. Based on the data on October 2011 as per the report, Baidu has 78% market share in traffic, and Soso is second with 7.3% as shown in the graph below.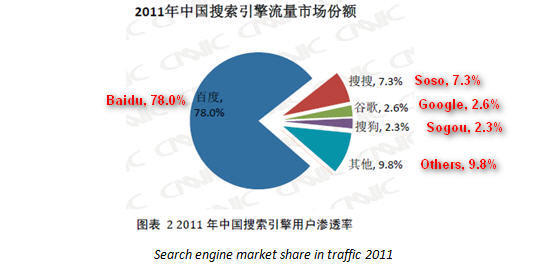 It will be interesting to see how this graph can change next year, as Soso and Sogou have both stated they are investing more money and resources to build up their search platforms to compete with Baidu.
Baidu is still the first choice of 95.3% of search engine users in China. 51% of users claim they will only use Baidu. But Google seems to be more popular as the second choice for those who will use search engines other than Baidu. So targeting both Baidu and Google is still a good strategy to go into China.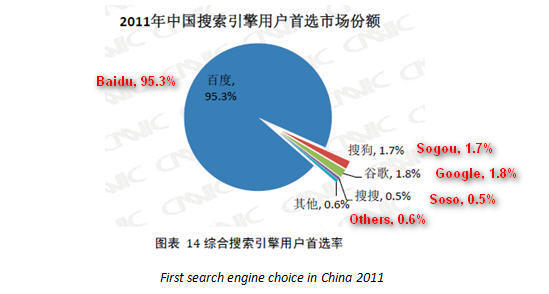 Looking at the search habits of these users, searches on search engines are still in first place with 81%. However, it is interesting to see 39.6% of users will choose to type the keywords in browsers to search.
34.2% of users will use the search box on popular directory sites to search, and 31.4% of users will use the search box on the browser tool bar.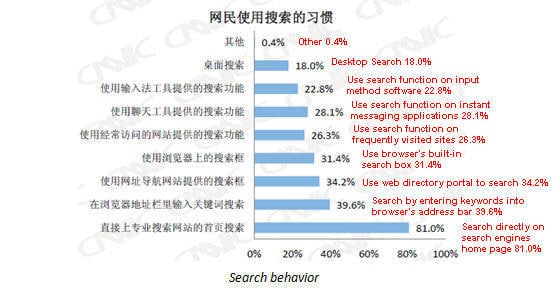 To download the full report, you can visit the CNNIC website at http://www.cnnic.com.cn/.