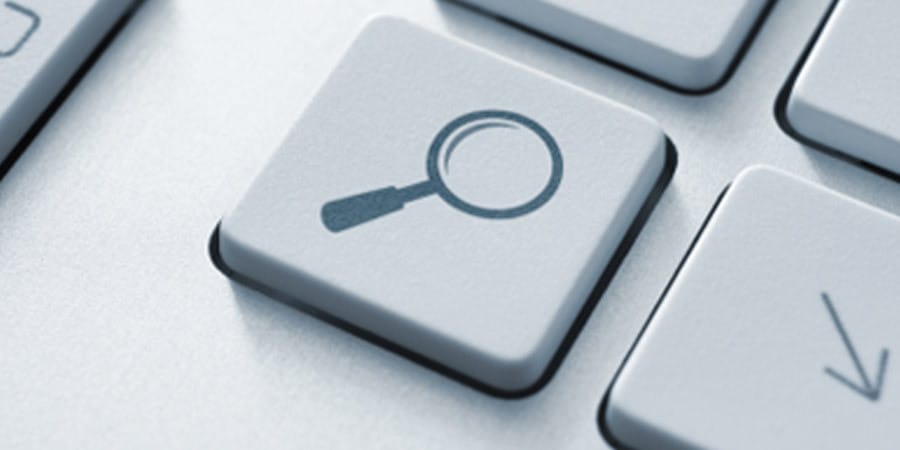 Chinese market research firm iResearch has released 2011 Q1 figures for search engine market share in China. Published figures in the English report are based on major search engine operators' revenue share. Exclusive in their Chinese report are recent market share figures based on user visits.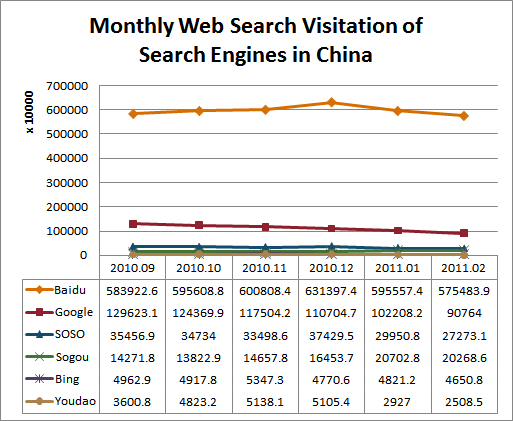 According to the statistics gathered by iResearch's iUserTracker, in February 2011 Baidu received 80% of web search visits, up from 79% in January. Google received 13% of web search visits, down from 14%.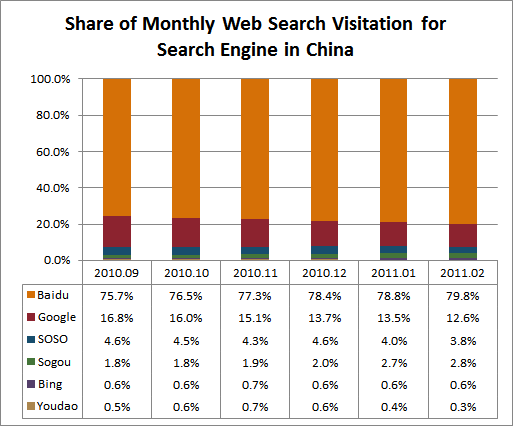 Baidu continues to gain momentum, as Google loses ground in the China search market.