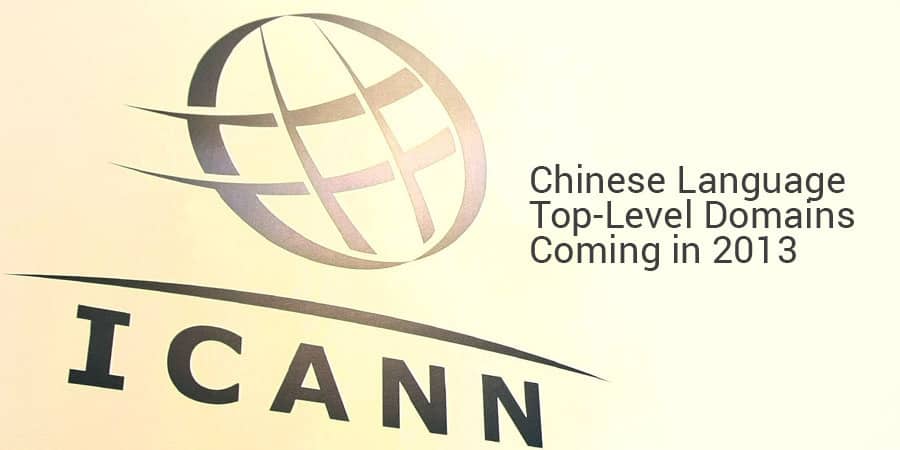 We have seen for some time that Chinese characters have been available for use in the website URL, but this latest announcement from the Internet Corporation for Assigned Names and Numbers (ICANN) will take foreign language web addresses to a whole new level.
Wall Street Journal's China Real Time Report blog informs us that we can expect to see Chinese top-level domains during the second half of 2013. The post goes on to explain that ICANN has approved a whole new range of domain endings in English, Chinese, Korean and Japanese to name a few.
The new domain endings have led to multiple companies applying for the rights to administer them. Tencent and Sina have both applied for the '.weibo' extension in both Chinese and English languages, meaning that there's a new arena for them to compete in if they don't want to share the responsibility.
ICANN's list of applications also shows that Baidu has applied for '.baidu', a step to protect its own brand name, whilst its search engine competitor Qihoo has opted to bid for phonetic translations of '.cloud' and '.security'; neither has applied for actual Chinese character extensions.
The Wall Street Journal post also theorises that China's Internet users may already be used to typing in domain endings in English. Considering that a large portion of users will use the pinyin method to input Chinese languages, it is a fair point and should have some weight.
ICANN's president Fady Chehadé firmly believes that the extensions will promote the Internet's universality, in addition to witnessing a new wave of website registrations, saying, "In China the numbers will be staggering once we release the all Chinese character domain names."
It is fantastic news that the Internet will become more accessible to a wider number of people. For us, we're obviously looking to see if these extra language domains will have any impact on search engine performance. I'm sure that we will find out in due course.