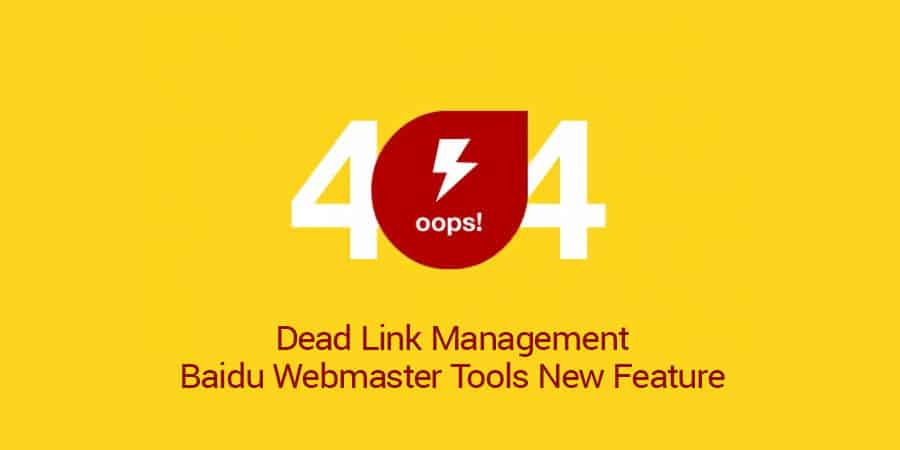 Baidu has been criticized by webmasters for displaying cached links that have been removed from websites. As a response to that, Baidu launched a new feature in its Beta version Webmaster Tools, i.e. Dead Link Management.Webmasters are always optimizing, updating or eliminating obsolete pages, and that will result in many dead links of 404 pages.
If those page links were crawled and indexed by Baidu before being removed from the website, they will remain in Baidu's indexation pool till Baidu detects them. However, Baidu holds a huge indexation database, and it takes Baidu spider a long period to detect and eliminate the dead links from its SERP.
To speed up the process, Baidu advocates webmasters pushing the dead link information to Baidu, rather than waiting for Baidu spider to find out.
How to use Baidu's Dead Link Management Tool
Step 1: Create a dead link file
Go through the website, list all dead links and change the page status to 404. Create the dead link list in the same way as creating sitemap XML file.
http://www.baidu.com/search/sitemap_help.html
Step 2: Upload the dead link file to the root directory of the website
Step 3: Verify Website
Log in Baidu Webmaster Tools, and click the button of Site Management (站点管理) on the left sidebar to verify the website belonging to you.
Step 4: Access Dead Link Tool