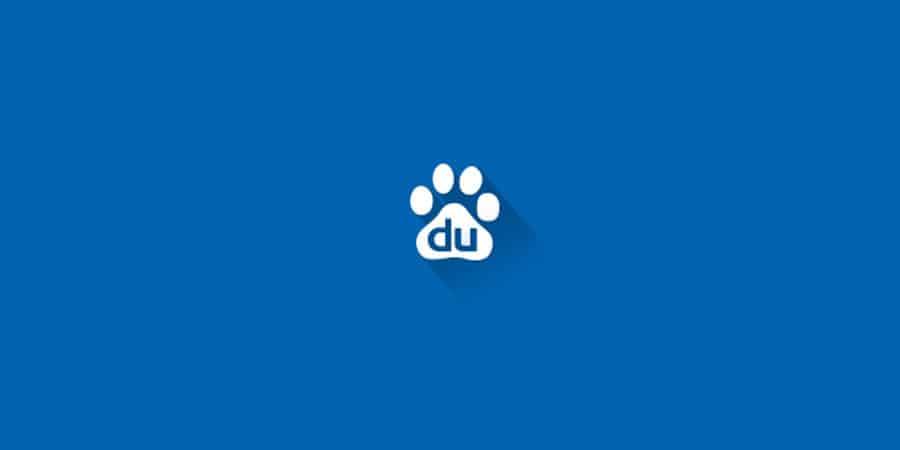 We've seen Baidu being accused by Hudong for unfair competition as early as in 2008, when they were fighting for Zhidao, a Q&A platform, which is basically a community with low financial liquidity.
In the last year, Baidu has made several bold moves to enter the more commercialized and mature online business sectors, including property, recruiting and travel.
Competition Heats Up
In August 2011, Baidu launched property platform – leju.baidu.com; in April 2011, its recruiting platform – rencai.baidu.com went live; and in May it launched its travel platform – lvyou.baidu.com.
Though there are many strong incumbents in each sector, such as Soufun and Anjuke in property, 51job and ChinaHR in recruiting, Ctrip and Qunar in travel, Baidu still cannot say no to the high profit margins of property and the valid and complete user information of online recruiting platforms as well as the high financial liquidity of travel.
How Baidu Forms Competitive Products
Though Baidu has loads of cash, it still takes time and resources to build up good products, especially in the above 3 competitive sectors. The answer in building competitive products for Baidu is its Open Data Platform, launched in August 2010.
Webmasters and developers can submit their structured data and applications to Baidu's Open Data Platform. Once approved, their data and applications will be displayed in preferred positions on Baidu SERP (Search Engine result Page).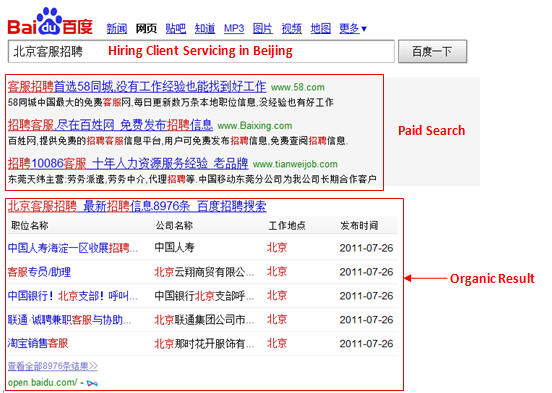 We can see from the picture above, that open.baidu.com is listed at the top of the organic results when querying "Recruiting Client Service in Beiijing". Among the top 5 results of the open.baidu.com there are 4 from ganji.com and 1 from 58.com, both of which are local online directory providers.
With the data from those directories and other smaller online recruitment platforms, Baidu is slowly building up the data of both recruiters and job searchers, which will later be used for its own recruiting platform rencai.baidu.com.
Does Baidu Prefer Its Own Products
Both rencai.baidu.com and lvyou.baidu.com are in beta stage, so we cannot see much of their presence on the search engine yet. The officially live leju.baidu.com is still in infancy, as we can see from its navigation with sections from external websites, such as from Sina and Dichan.com.
This is not to mention its website structure is still a bit messy, jumping from leju.com, leju.baidu.com, to house.baidu.com. Due to this, we don't see much of its presence either at this stage but I am sure we will in future.

Summary
Does Baidu give preference to its own products ranking in property, recruiting and travel search?
No.
Does Baidu give preference to its Open Platform ranking in property, recruiting and travel search?
Yes.
Does Baidu use Open Platform Data to build up its products?
Yes.
Will Baidu prefer its own products (after streamlining) for rankings in property, recruitment and travel search in the future?
Maybe.