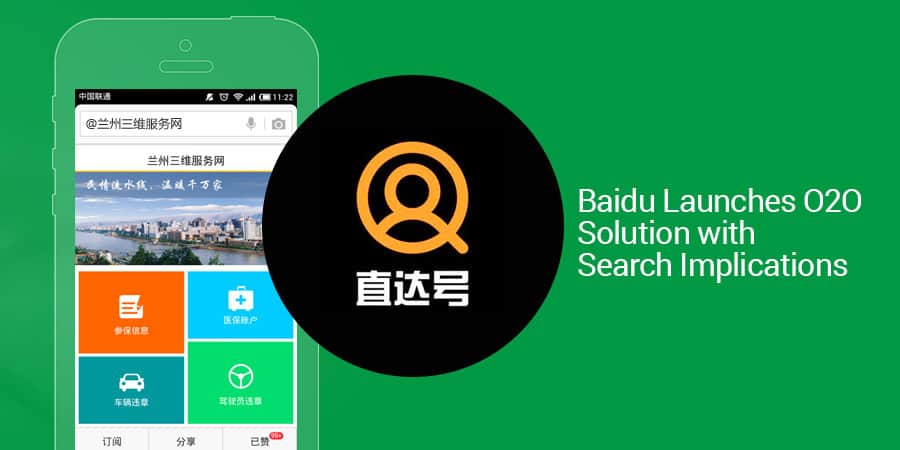 Baidu launched a new service called "Baidu Connect" (直达号) at the Baidu Technology Information Conference 2014 in September. The service is targeted at retailers to provide more streamlined online-to-offline (O2O) experience to mobile users.
While the service is largely billed as an O2O solution to compete with Tencent's WeChat, it has several implications to search in general, not least because of China's ever growing community of smartphone users.Baidu Connect is a special type of search that can be accessed from Baidu's mobile search or its mobile app.
Each Connect account has an ID, which consists of an "@" prefix, followed by a specific keyword. As users search in Baidu, if a connect account ID matches the search term, the ID will be listed at the top of the suggestions.
Alternatively, users can also directly type the ID if they know that a particular account exists. This will take users directly to a light app associated with the account, skipping Baidu's search results entirely.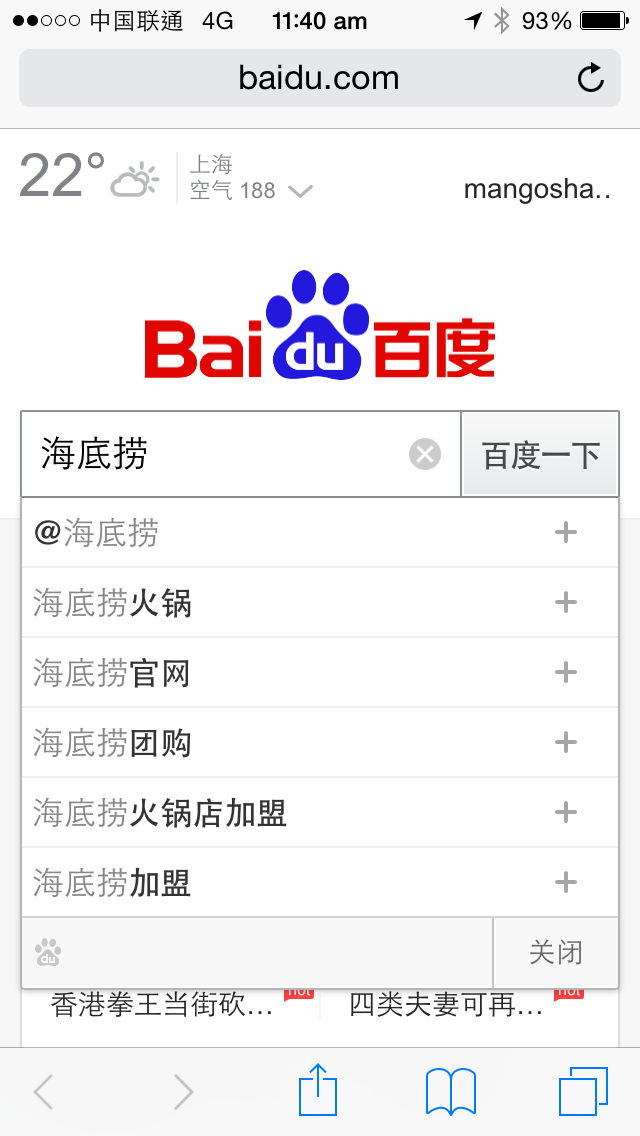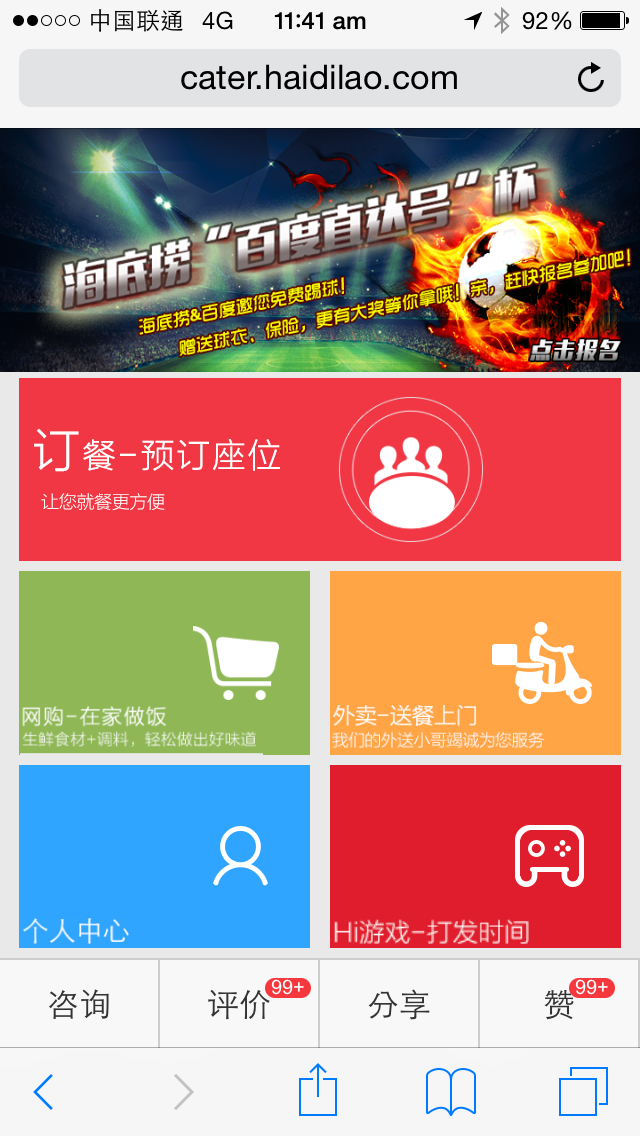 Baidu Connect account suggestion in search, takes user straight to light app.
There are a number of implications from the new service. The biggest impact to search is the ability to skip Baidu's SERP completely. This is particularly interesting because Baidu has been increasingly showing more and more of its own results over the years.
As a simple experiment, when we performed the same search but did not tap onto the Connect suggestion, we were taken to Baidu's regular search results. Right after paid search results, the Connect account is the very first organic result. After that follows Baidu Wiki, Baidu Map results, Baidu Knows, Yelp-like result from Dianping and, finally, the official website of the company.
It has been getting more and more difficult for brands, even on brand terms, to maintain the first organic position. Baidu Connect could be a good way for brands to cut through the noise and reach users directly through its connected light app. Companies can build in complete conversion cycles like direct booking, seat selection through to mobile payment within the light app environment, giving consumers a more streamlined experience.
Baidu Connect is also incredibly local. Since the service is developed as an O2O solution, not only can light apps be location aware, but Baidu also provides location-aware discovery of Connect accounts within Baidu Mobile app and Baidu Maps app. Users can also type in "@" to retrieve a personalized list of suggested Connect accounts.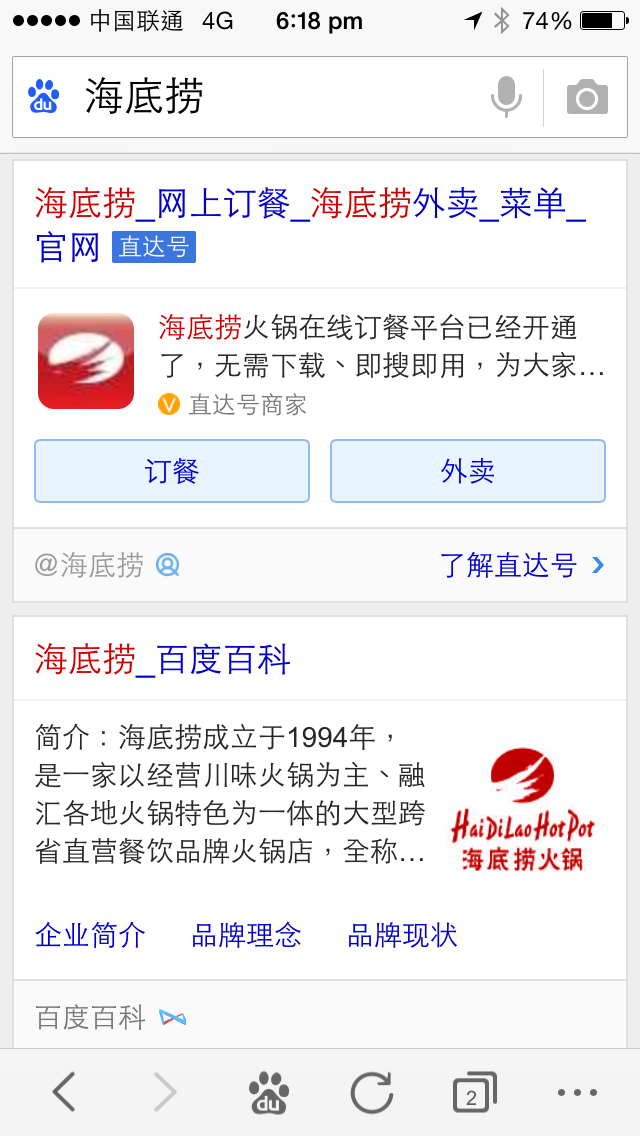 Baidu Connect result on regular mobile SERP, with quick links to conversion action within the light app.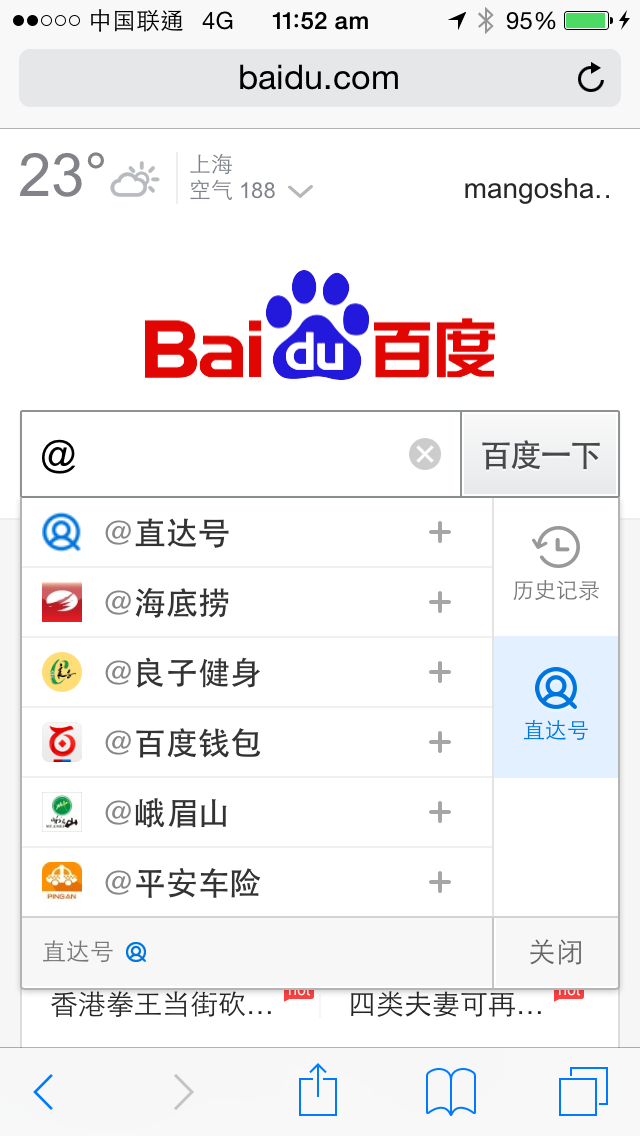 Connect account discovery in search
Baidu Connect just came out of closed beta and the application for a Connect ID is free of charge. Companies must have a pre-developed light app on Baidu's Light App platform, which came out last year, in order to link to the Connect account. Light apps are either mobile-optimized HTML5 web apps or they can be created from scratch using Baidu's light app builder tool.
Sources:
Baidu Connect sign up: http://zhida.baidu.com/
Reporting at launch: http://blogs.barrons.com/asiastocks/2014/09/03/baidu-connect-not-just-o2o-but-mobile-monetization-rate/