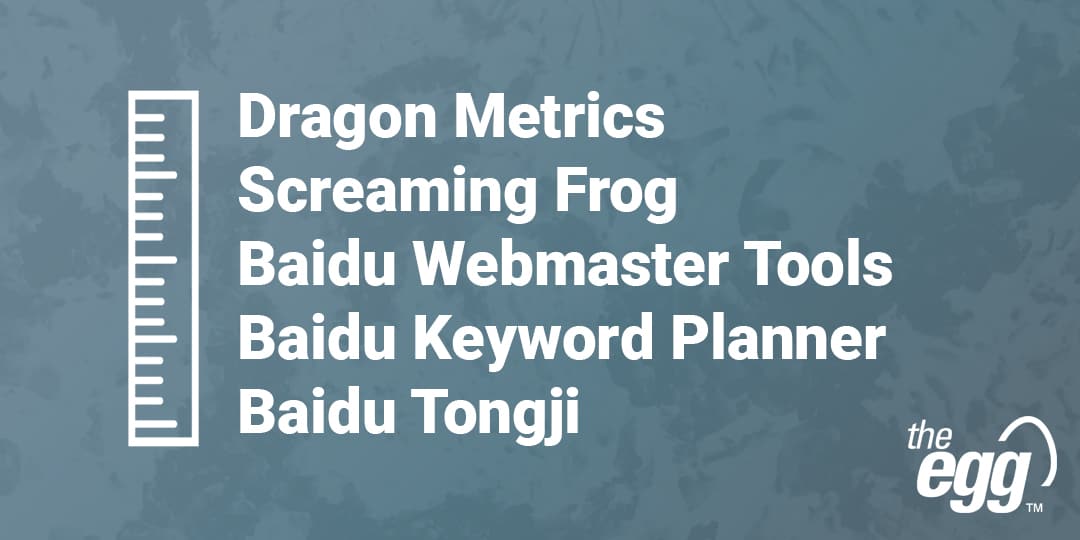 For SEO in China, there is myriad data to query, acquire, and analyze, including keyword expansion and ranking, page indexation, website traffic, and more.
SEO tools can help us obtain and track this data. And the more accurate the tool, the more effective the insights and information, which will help you better formulate the right China SEO plan for your business.
The following five tools are must-have SEO tools in China:
Screaming Frog
Baidu Webmaster Tool
Baidu Keyword Planner
Baidu Tongji Analytics Tool
Dragon Metrics
Dragon Metrics is the premier SEO tool for global search engines, saving time and delivering valuable insights and powerful analysis to help you rank higher.
As a comprehensive targeted keyword ranking tool that helps you better understand the search market of your industry and audience, Dragon Metrics offers the deepest support for China SEO of any product on the market.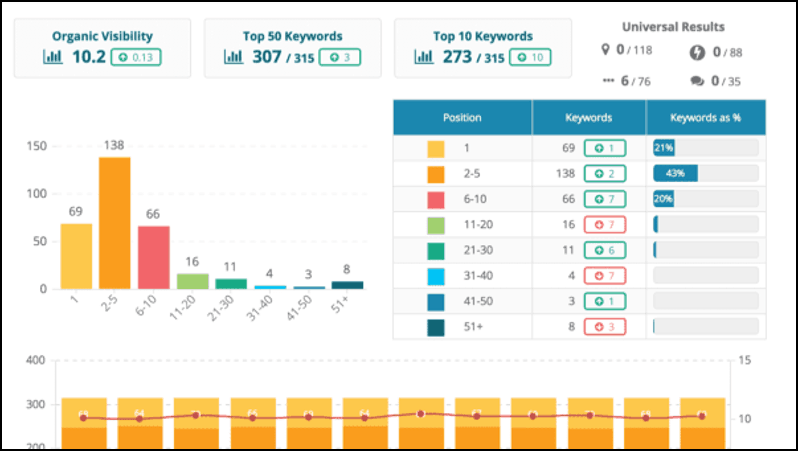 Ranking Summary Example from Dragon Metrics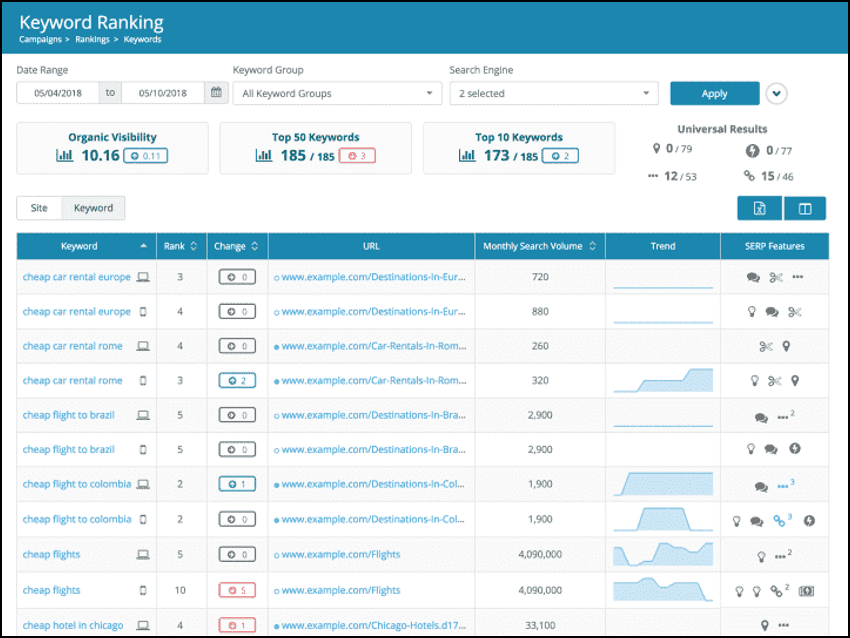 Keyword Ranking Tool from Dragon Metrics
PRO-TIP: As the first truly global SEO tool, Dragon Metrics can be used for all your SEO insights, analyses, and needs around the world!
Screaming Frog
Screaming Frog is an SEO tool that crawls your website URLs to analyze and audit technical and onsite SEO and export key onsite SEO elements (URL, page title, meta description, headings etc) to a spread sheet, so it can easily be used as a base for SEO recommendations.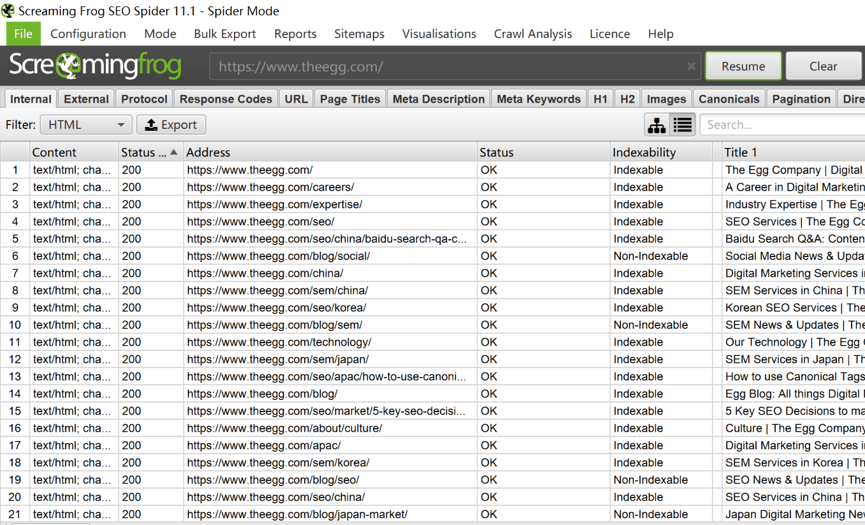 Screaming Frog SEO Spider
Baidu Webmaster Tools
Baidu Webmaster Tools is a platform that offers a wide range of free features for webmasters. While it is only available in Chinese language, it offers a great deal of metrics you can only get from Baidu, which means that if you are doing SEO in China, Baidu Webmaster Tools is a critical platform to master.
Baidu Webmaster Tools provides four functions: data submission, search display, data monitoring, and optimization maintenance. You can submit your site to Baidu through Baidu Webmaster Tools to tap huge traffic potential.

Baidu Webmaster Tools Functions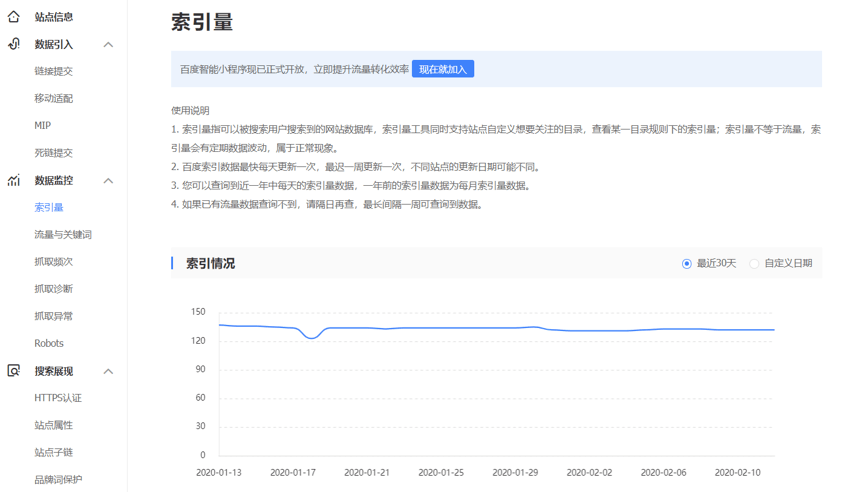 Baidu Webmaster Tools
Baidu Keyword Planner
Just like the Google Adwords Keyword Planner, Baidu offers their own tool that provides keyword data. Although the tool is aimed at helping marketers buy search ads on Baidu, it can still be extremely useful for SEO keyword research as well. Just plug in keywords from your seed list to generate hundreds more keyword ideas.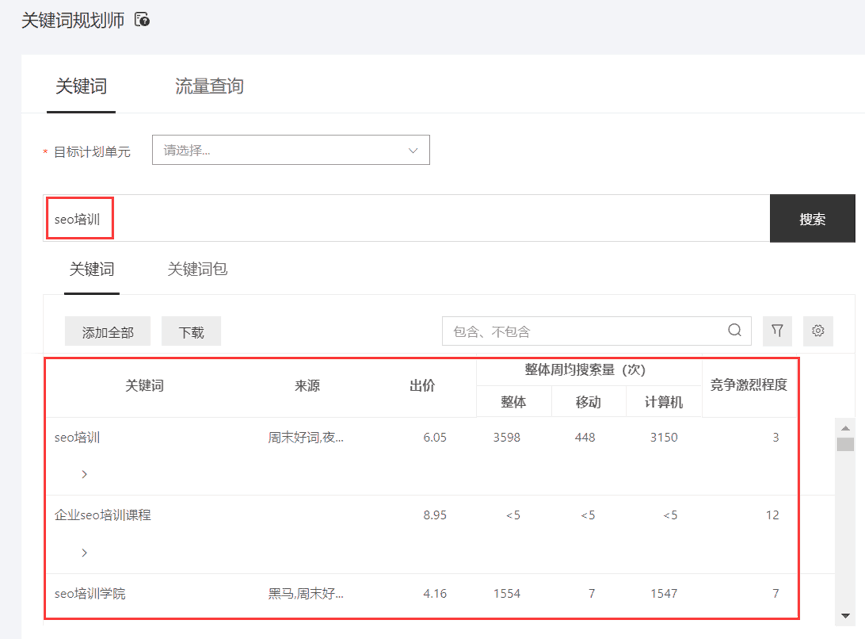 Baidu Keyword Planner
Baidu Analytics Tool (Baidu Tongji)
In China, most companies use Baidu Tongji for data analysis. Baidu Tongji is a free tool for tracking and reporting traffic data of users visiting your site. The tracking system will monitor the web statistics of your website and allow you to view details of visitors to your site, including when they visit and their entry point.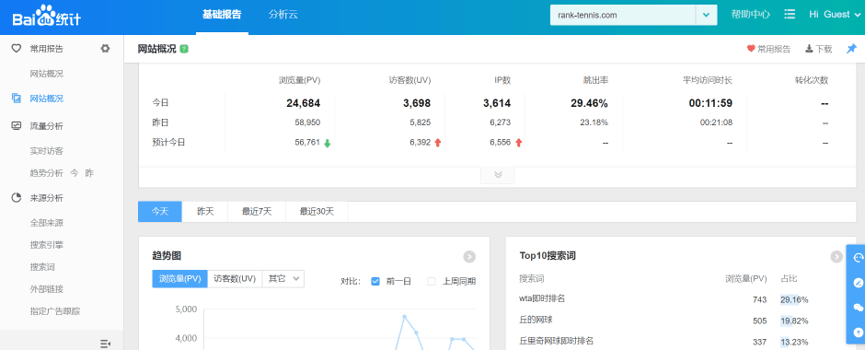 Baidu Analytics Tool (Baidu Tongji)
Baidu Tongji Analytics tool can help webmasters in the following ways:
Monitor digital metrics, like traffic (IP), page views, unique visitors, search keywords, bounce rate, etc.
Monitor website performance in both desktop and mobile
Discover which online channels bring the most traffic (e.g. direct, organic, referral, social, email, or other)
Many companies use other tools to analyze traffic, such as Google Analytics and Adobe Analytics. Compared with these tools, the advantage of Baidu Analytics is that it can obtain the source keyword info. Baidu cancelled the display of keywords as the referer on June 25, 2015 for other third-party tools.
***
If you want to do SEO in China, you need to master the above tools to reach your target audience.
Need a global SEO tool that includes China?
Need a full-service global SEO agency?