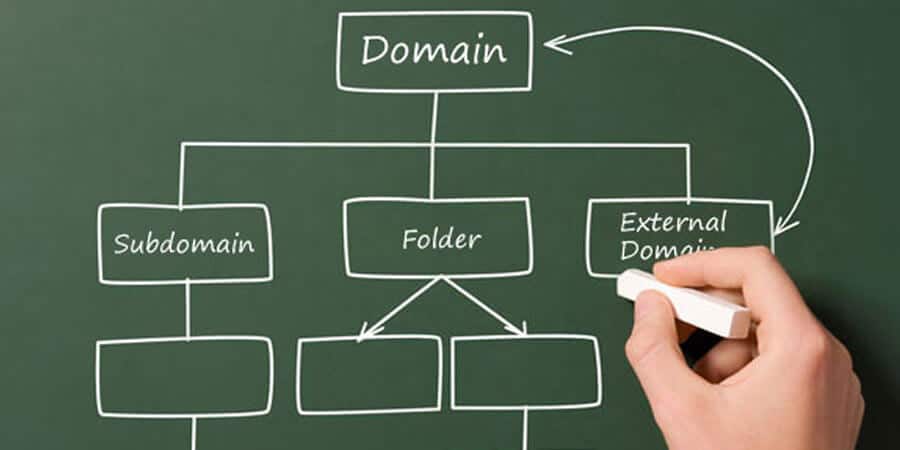 Last time when I discussed SEO strategy for multi-regional and multilingual sites, I mentioned briefly the topics of when to use subdomain's and when to choose subdirectories. Here in this article I will provide some tips regarding choosing subdomains or subdirectories to organize content of your site.How search engines treat subdomains and subdirectories?
A URL like news.example.com is a URL using a subdomain and news.example.com here is a subdomain under top-level domain example.com. An example for a subdirectory is a URL like example.com/article/, where here the directory article is a subdirectory under the web root.
From the perspective of search engines, content on different domains or subdomains are treated as content from different websites. And content on the same domain or subdomain is treated as content from the same site. For example, content on example.com, news.example.com and buy.example.com is treated as coming from different sites. Content on example.com/news/ and example.com/buy/ is treated as from the same site example.com.
Subdomains or Subdirectories?
Since all subdomain pages are treated as independent sites from each other and from top-level domain sites, they won't affect the search engine ranking between each other. But when considering creating more content to generate more traffic from search engines, we should try to take advantage of existing resources. Search engines tend to give higher ranking to pages from old sites that are trusted or have higher weight and reputation.
If you have a good old site and consider adding more content on same topic, using subdirectories may make the new pages get good rankings more quickly. But if the content you are going to add is rich enough to support an independent site or the subject is new content which is not relevant to the existing content, then you should consider using subdomains to organize it.
Another thing to consider is whether it is convenient for you/your company to maintain the sites, because sites using subdirectories just often put the code in same space but subdomains might not and might require different codes or CMS and sometimes might even be hosted on different servers. Content in subdirectories is much easier to edit or change and content entered into different subdomains is a little more difficult to manage.
In summary – Best Practice
1.       If the content is not rich enough to support a new site, put it in subdirectories under the old site to make it get good rankings quickly; when the content is rich enough, then consider transferring it to a subdomain for easier management.
2.       Use subdomains to organize content which is different from content on other pages.
3.       Avoid distributing duplicated content between different domains/subdomains.
4.       Avoid abusing subdomains. Do not use subdomains to set up a large number of sites if you don't have enough content to support the sites' topic.