Voice Search Optimization: A case study of Hong Kong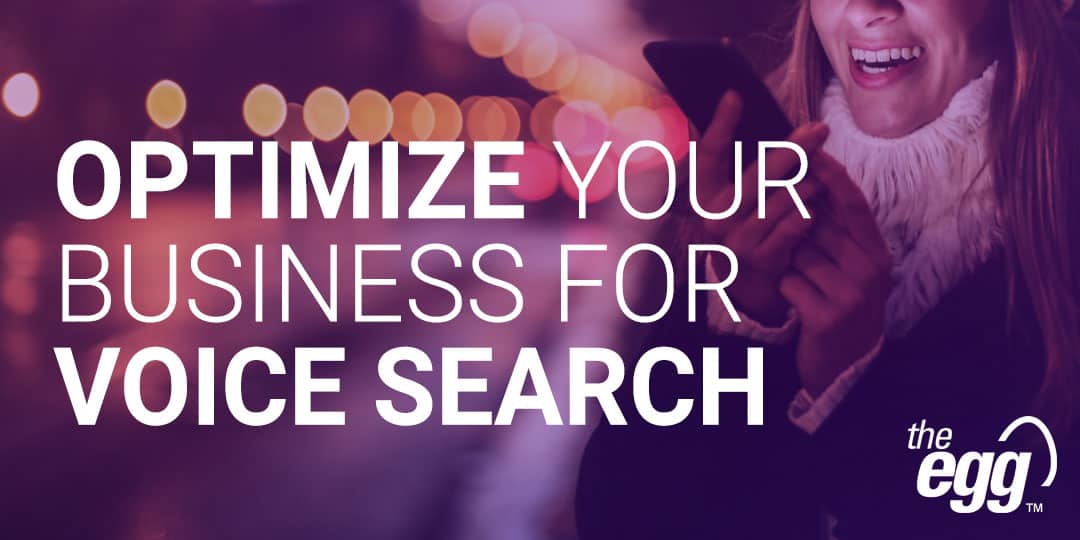 Like how Tony Stark uses "J.A.R.V.I.S" (the super-cool, AI-enabled interface of the Ironman suit) to good effect, digital assistants like Apple's Siri and Amazon's Alexa are quickly reshaping how we browse for information in our daily lives.
According to a 2019 Adobe survey of 1,000 voice technology users in the US, 48% made general web searches with voice search while 44% used voice technology on their smartphones or smart speakers on a daily-basis.
With people increasingly relying on smartphones and digital assistants to go about their daily tasks, voice search has become more popular than ever.
In this article, discover how to optimize voice search for the Hong Kong market.
Voice Searching in Hong Kong
The implementation of voice search in Hong Kong is unique given the complexity of Cantonese grammar and vocabulary. Indeed, interpreting Cantonese inputs has shown to be challenging for voice technology, more so than in English or even Mandarin.
Although Google has supported Cantonese voice search since 2010, it was only in Oct 2019 that Google assistant incorporated Cantonese as a language option. People in Hong Kong have since then altered how they conduct searches.
Let's explore some interesting findings on voice search queries in Hong Kong and examine ways to optimize webpages for voice search locally.
Nuances in Keyword Search
In traditional text searches, users tend to input shortened phrases or keywords, rather than type out an entire question. Voice search, by contrast, has seen more users vocalize full questions or longer phrases.
For Chinese-written websites, this impact may not be as pronounced in Mainland China or Taiwan, where their spoken and written languages are largely synonymous.
It is, however, more pivotal in Hong Kong, where there are subtle but critical differences between the spoken language (Cantonese) and the written language (Traditional Chinese).
Thus, to optimize voice search in Hong Kong, you must be mindful of the semantic differences in the spoken vocabulary used in everyday life.
For example, when wondering on which hand to wear a wedding ring, text searchers would normally type a short-tail keyword, such as "結婚戒指 手" ("wedding ring hand"),  but would likely vocalize the whole question via voice search: "which hand should I wear a wedding ring on?".

Search keywords about "which hand to wear a wedding ring" and their average monthly search volumes in Hong Kong
In addition, despite bearing the same meaning, the keyword "結婚戒指戴邊隻手" in Cantonese had a higher average monthly search volume (AMSV: 170) than "結婚戒指戴哪隻手" (AMSV: 20) in written Chinese.
It is also intriguing that, despite averaging the same search volumes in 2020, the short-tailed keyword "結婚戒指 手" had a downward trend while the long-tailed keyword "結婚戒指戴邊隻手" experienced an upward trend.
Optimizing your Hong Kong Business for Voice Search
Since Google assistant began supporting Cantonese in Oct 2019, localized searches gradually increased among Hong Kong users.
Searches with geo-targeted keywords like "附近嘅" (near me) paired with the business category, such as附近嘅餐廳 (restaurants near me) or 附近嘅戲院 (cinemas near me), rose in volume since Oct 2019 and throughout 2020.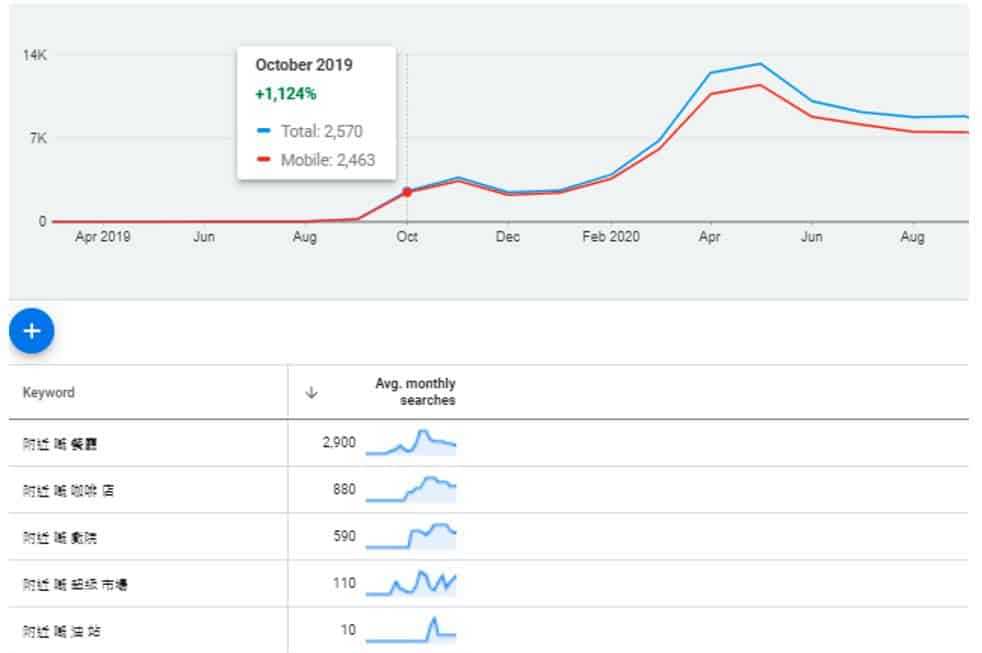 Average monthly searches of geo-targeted keywords in Hong Kong since Oct 2019
According to a Yext survey of 1,000 voice searchers, 24% of users (or one in four) said they would visit the restaurant that surfaced in their voice search results.
The survey also found that 55% would use their voice assistants to call restaurants while 45% would use theirs to make reservations.
Hence, keeping your Google My Business profile comprehensive and up to date is paramount to optimize for voice search. If your local business involves customers booking appointments or reservations, include a contact number in your Google My Business profile so that users can reach you via voice assistant.
Key Takeaways
Voice search in spoken Cantonese varies greatly from text queries in written Traditional Chinese. This calls for separate research and optimization of long-tail keywords for voice search to understand how users ask their questions in the spoken language.
Spoken Cantonese can be more informal than written Chinese. Thus, to optimize your webpages, select keywords that are appropriate for the nature of your business and align your brand voice across your entire website.
***
With the advent of voice-enabled digital assistants, users can now search for the information they want without tapping their smartphones.
As voice search is becoming a favorable search tool, businesses (particularly in e-commerce) can capitalize on voice search optimization to drive organic traffic to their website in 2021 and beyond.
Ready to maximize your digital marketing in Asia?