How to Create SEO Reports from Search Engines around the World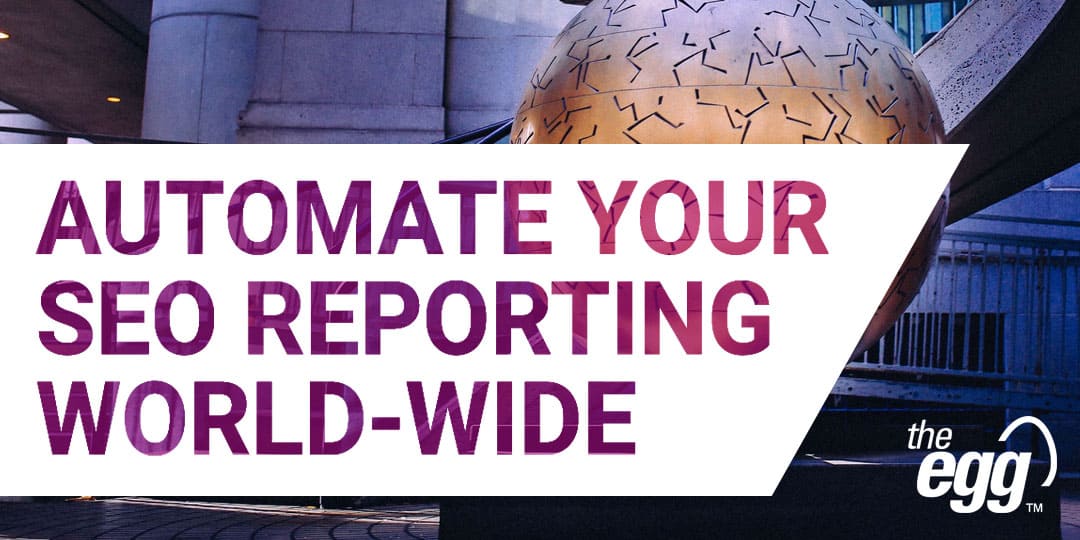 Easy-to-generate and simple-to-understand reporting is critical to measuring SEO effectiveness; however, it can be cumbersome and time-consuming to create SEO reports.
First, we must collect data from myriad tools like Google Analytics, Search Console, rank tracking tools, and bot crawlers to monitor technical issues.
Second, all that data is noisy. And while it's critical to monitor site performance as a whole, we often need to quickly zoom in on a particular section of the site or a group of target keywords. In this case, the time needed to filter out irrelevant data can rapidly add up.
Finally, it is labor-intensive to consolidate data from the myriad sources and present that data as results and pain points to relevant stakeholders, especially if you manage multiple sites and/or markets.
The good news is you can make creating SEO reports much easier across the diversity of the world's search engines using Dragon Metrics—an all-in-one global SEO platform.
Let's explore how Dragon Metrics can help you not just create but automate your SEO reporting to save you time and resources.
SEO Report Creation & Automation
Dragon Metrics combines multi-market, multi-language keyword rank tracking with comprehensive automated reporting. Some of its reporting features include:
Integration with Google Analytics and Google Search Console
Requires no additional tagging or code implementations
User-Friendly Interface
Report templates incorporate many built-in data visualization modules and customizable metrics
Access to segment data tables, charts, and other visualizations for specific search engines, markets, and language pairings—e.g., trackable ranking data for English and non-English keywords across the world's major search engines like Google, Baidu, Bing, and Naver
Auto-Generated SEO Reports
SEO reports can be auto-generated per your desired timeline and frequency– e.g., on the first day of each month (to report the previous month's performance, for example)
Ease of Sharing
The finalized report can be automatically emailed to selected recipients
5 Key Components of Creating an SEO Report
Now, using Dragon Metrics, let's review the essential components of how to create an SEO report, which you can reference when establishing your report templates.
1. Overall Site Performance
Reports typically begin with an outline of the entire site's performance, including stats on:
Overall website traffic within the reporting month
Traffic breakdown by channel (direct, social, referral etc.) and a percentage comparison of how much traffic is organic
Organic traffic breakdown by search engine—particularly important if multiple search engines dominate your target market, like Google and Naver's duopoly in Korea
Month-on-month and year-on-year organic traffic
Top 10 landing pages with the most organic traffic
Organic conversion's month-on-month and year-on-year performance

Dragon Metrics: Breakdown of traffic by channel

Dragon Metrics: MoM and YoY organic traffic chart
2. Performance of SEO Pages
After entire site performance, we'd then focus on a set of SEO pages by reporting their:
Traffic volume over a time period
Useful engagement metrics like goal completion rates, bounce rates, and session durations
3. Keyword Ranking Progress
This third section reports the impact of your SEO efforts on keyword ranking:
Ranking distribution of keywords that have been optimized for specific search engines, markets, or languages
Keyword ranking history: target keywords rankings and their ranking URLs over a time period

Dragon Metrics also indicates whether the ranked URL matches the URL for which you intended to rank and whether it appears in rich results like featured snippets or under 'People Also Asked'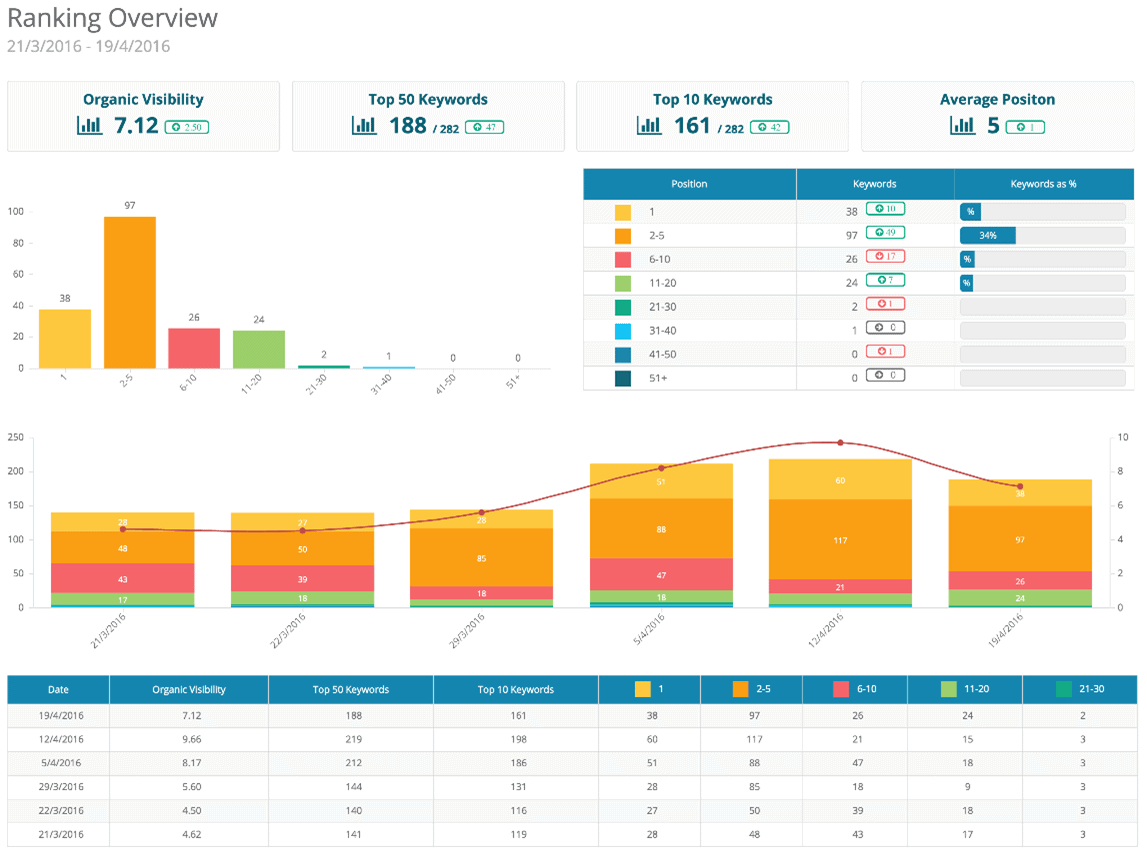 Dragon Metrics: Keyword ranking distribution

Dragon Metrics: Keyword ranking history
4. Competitive Keyword Ranking
Monitoring your competitors arms your keyword strategy against their strengths and weaknesses— Dragon Metrics' keyword research tool helps you:
Compare your ranking distribution for target keywords against your competitors'
Identify your keyword competitors on the SERP so that you can monitor them
5. Technical SEO Audit
Finally, you can summarize the technical health of your site with:
A list of the most prevalent technical issues affecting it, grouped by priority or issue type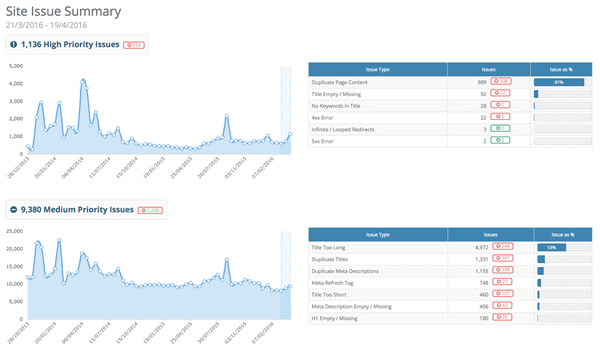 Dragon Metrics: Technical SEO Site Issue Summary
***
Include these 5 key elements when creating your SEO report. Then, just set it and forget it–this will be now be automated, so you don't have to recreate the wheel every month for every stakeholder presentation.
Given our hefty workload, we SEO practitioners must work smarter (on top of working hard) to manage expectations and maximize the returns of our SEO efforts.
Thus, to understand our SEO ROI, it is critical to create the right SEO report with the most relevant metrics.
Explore the complete list of reporting modules and charts that Dragon Metrics supports to meet your multi-site, multi-market reporting needs across the world's major search engines.
Pro-Tip: As The Egg's sister company, Dragon Metrics is a proprietary tool developed as the first truly global SEO platform that provides rank tracking, onsite optimization reports, link management, keyword research tools, and more for search engines around the world. 
Need a global SEO tool
that covers China?
Need a global SEO agency
that provides full service?