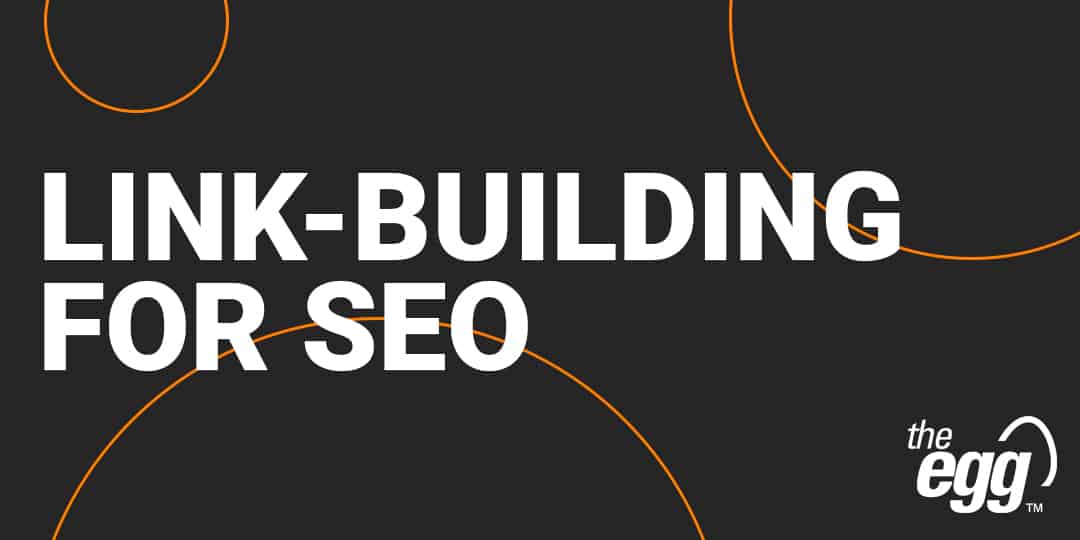 Link-building is a critical SEO tactic.
But before you can start, it's important to understand what exactly link-building is and how it can help your website rank higher on SERPs through topical relevance, anchor text, and no-follow links.
So, let's dive in!
What is link-building?
Link-building is the process of cultivating backlinks from other authoritative websites and linking out from your own site to increase domain authority and show content relevancy. Essentially, links create a network of sites connected by topic.
How does a search engine assess your site for topical relevance?
Search engines analyze web content and then categorize it by topic.
Site links help search engines with this categorization: If authoritative sites of topical relevance link to your site and you link out to other authoritative sites of topical relevance, then the search engine can better trust your site as a result for related keywords.
Thus, topical links help your site rank higher.
For example:
Say you're managing a travel agency website, and you want Google to categorize your site as "travel" to rank in travel-related queries, like "travel in Japan."
It will help to obtain topical links from authoritative travel sites, such as Trip Advisor, to increase your site authority and show Google your site is relevant.
The more well-established the sites are that link to yours, the higher the authority that Google gives your site, and the better you rank for related keyword queries.
How can you use anchor text to indicate topical relevance?
Anchor text is the clickable part of a hyperlink and one of the primary indicators of keyword relevance. Anchor text tells search engines what your page is about, and it shows relevance between the keyword and the site, which ultimately boosts your ranking potential.
For example:
When you are writing a travel blog about visiting London, you'd link the word "London" to another travel website, telling Google your site is relevant to travelling in London.
And since you put the keyword "London" in your anchor text, your site may rank higher when users search "London" in Google.
Does a no-follow link help with link-building?
First of all, we should define a no-follow link: A no-follow link is an HTML tag that tells search engines not to follow the link—meaning that the no-follow link does not contribute to the network of sites related by topic.
Thus, no-follow links cannot improve domain authority nor show content relevance.
So, why is there even an option for a no-follow link then?
Well, no-follow links can prevent spam.
For example:
Google discovered that discussion forums were rife with spammed links that contained no content relevance.
Basically, people used to hack a site's ranking by spamming comments sections with a link to the site they wanted to rank.
To prevent this, Google automatically sets all comments sections to no-follow the links.
Additionally, Google discourages paid links, prioritizing organic link-building to ensure that content best meets user need. Thus, Google urges webmasters to put the no-follow HTML tag on paid links.
Then is it even useful to have no-follow links?
You might think that no-follow links aren't valuable to SEO. But that is not necessarily true!
For example:
Let's say you visit the comment section of a forum, if you see a link, regardless of whether it is follow or no-follow, as long as it is relevant to you, you will likely still click the link.
Once clicked, the no-follow link brings referral traffic to your site. And voila: SEO value!
***
Building links is like networking at an industry conference—you meet other like-minded people gathered together for the same reason.
Link-building shows to search engines your relevancy to a topic and, therefore, helps you rank higher on SERPs for related keywords.
Need help with link-building, content relevancy, and domain authority?