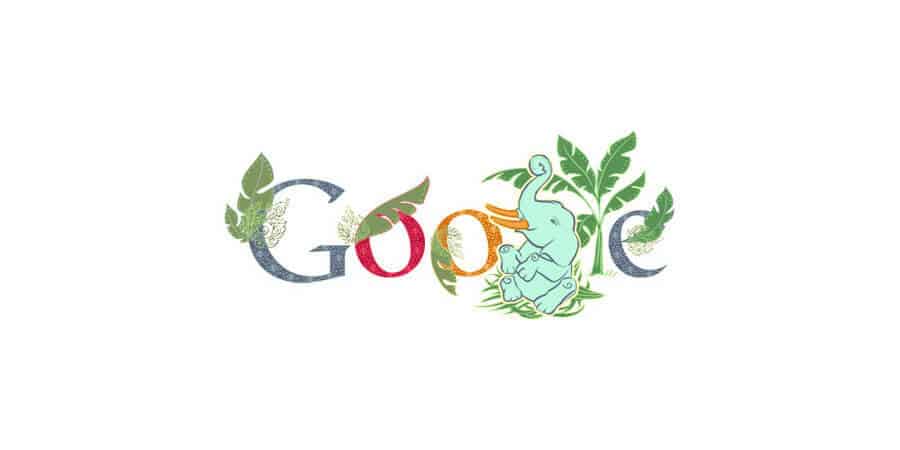 Two months ago, I noticed a new feature on homepage of google.co.th with the introduction of the icon "Business solution" appearing near the bottom of the screen screen on the left hand side as shown in the below screenshot.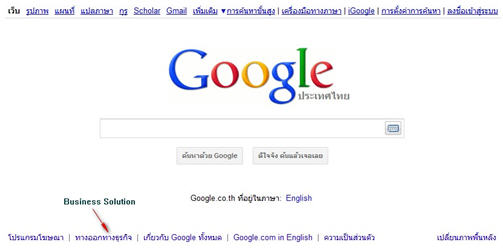 When clicked, you will see a new project from Google Thailand with the project name being: "Thai Business Go Online " and the link for this new project being (www.goonline.in.th)
This new project is supported by Google Thailand and coordinates with various Thai organizations which are OSMEP, Thai e-Commerce, DotArai, Webiz!, K-bank, Thailand Post
The Purpose of Thttp://www.thailandpost.com/hai Business Go Online by Google
This project supports Thai businesses Small and Medium Enterprises (SME) to help them go online to help people that don't have sufficient money or investment so that their business can expand through more channels from a marketing perspective.
As we know online businesses are the best way to save operating costs for businesses.
The Features of the Google Thai Business Go Online Program
People or small businesses who are interested can apply to be a member of Thai Business Go Online free, with no conditions and maintenance costs in the first year. The method of applying is easy and takes just 15 minutes to set-up your own online website. Moreover, you can have unlimited updates for your shop information and product photos anytime.
For the domain name, the owner can create any name using (.in.th) or (.co.th) as the end part of the URL. (.in.th) can be used for personal business but the owner must have Thai nationality and provide a copy of their Thai Identity card when applying.
(.co.th) can be used by established companies and businesses who need to provide their business registration details to apply. Registration for the domain names is free in the first year but there is a small charge from the second year onwards for (.in.th) and (.co.th) being 428 THB for .in.th and 799 THB for .co.th
An Extra feather for Thai Business Go Online
In addition, this project provides a free website to people and companies who register which will also be promoted through Google Maps in order to help customers can find your shop easier. Moreover, your website can also use Google Adwords to do marketing on Google for free with a free credit of 3,000 THB.
Thai Business Go Online
Everyone can do business online even if you stay at home like Jelly Jan (http://jellyjan.in.th/)
She started her business doing she loves and enjoys to do. You can work from home and have a successful business online just like her with help and promotion from Google in Thailand.
Please feel free to see her video at the following link where you will see it has been uploaded by GOOGLEThailand[/vc_column_text][dt_gap height="40″][vc_video link="https://www.youtube.com/watch?v=YKpiTjY8mKs"][/vc_column][/vc_row]