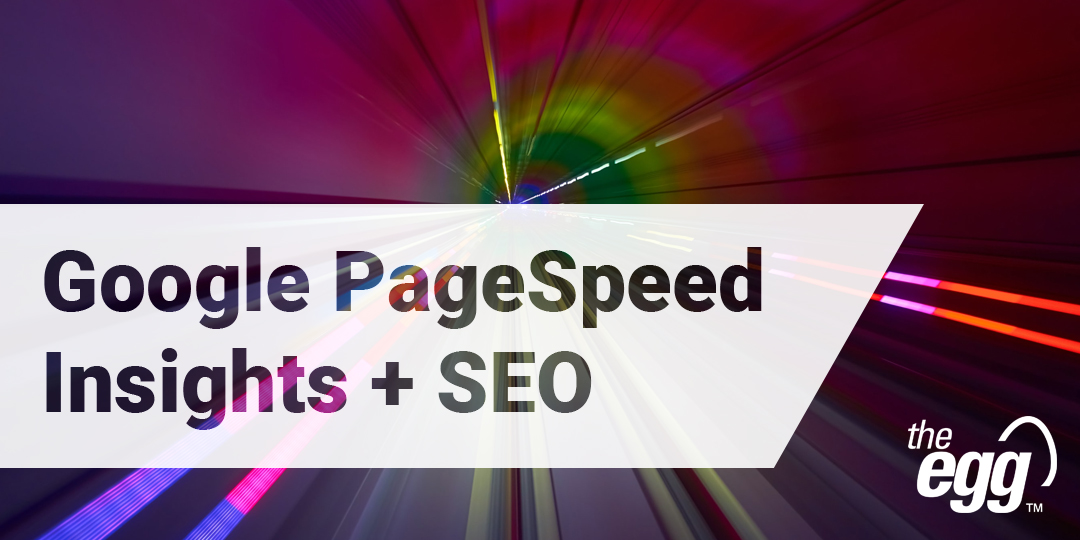 PageSpeed Insights is a Google tool that analyzes how fast your webpage loads and makes suggestions on how to help the page load faster.
This tool is loved by SEO professionals thanks to its insightful data and recommendations.
But why should we care about page speed in SEO? How does it affect our website's rankings? In this article, we answer these questions as well as provide a guide on using PageSpeed Insights and share a simple trick that can help improve your page speed.
What is page speed?
When we talk about page speed, we mean how long it takes for a page on your website to load. Don't get confused with site speed, as page speed indicates only the amount of time that it takes for an individual page to load—and different pages on your website can load faster or slower than others.
How do we measure the load speed of a webpage then? The answer is actually not as straightforward as you may think, as there are a few different ways to define the page load time. But don't worry, let's focus on what Google chooses to highlight.
In PageSpeed Insights, Google displays the First Contentful Paint (FCP) at the top of the report to indicate how fast a webpage loads. FCP is a metric that marks the time at which the first text or image of the webpage is visible to users. This metric is useful as it can truly demonstrate how fast the page responds to human users.
Page speed is a ranking factor
Now we know exactly what page speed is. But why is it important for SEO?
This question is much easier to answer—that's because Google explicitly treats page speed as a ranking factor for SERPs.
In 2010, Google announced that they are "including a new signal in our search ranking algorithms: site speed". In 2018, Google rolled out the "Speed Update" and stated that "page speed will be a ranking factor for mobile searches" too.
Therefore, if your website (page load speed) is slow, then your ranking on Google SERPs will suffer.
Page speed has a huge impact on user experience
Google doesn't like webpages that load slowly as that affects user experience on your site site. This is also a solid reason why you should care about your website's load speed.
A study conducted by Section shows how a long load time can discourage visitors to stay and visit more pages on a website.
The results demonstrate that bounce rate (percentage of visitors who only visit one page of the website and then leave) increases when the page speed is slow. The slower the page speed of the first page, the greater the number of people who only visit one page of the site:
| | |
| --- | --- |
| Page Load Time | Bounce Rate |
| 2 Seconds | 9.61% |
| 3 Seconds | 13.0% |
| 4 Seconds | 17.1% |
| 5 Seconds | 22.2% |
| 7 Seconds | 32.3% |
Page speed significantly affects the number of pages viewed by visitors. The research shows that for every 2 seconds of delay in page load time makes a user exit your site 3 pages earlier.
If the page load time is 2 seconds, users would view 8.9 pages of the site on average. If the page load time is 7 seconds, users would only view 3.7 pages on average.
Use Google PageSpeed Insights to evaluate your page speed
Now we all know how page speed can affect your website ranking and user experience. So it's time to start evaluating your page speed with PageSpeed Insights.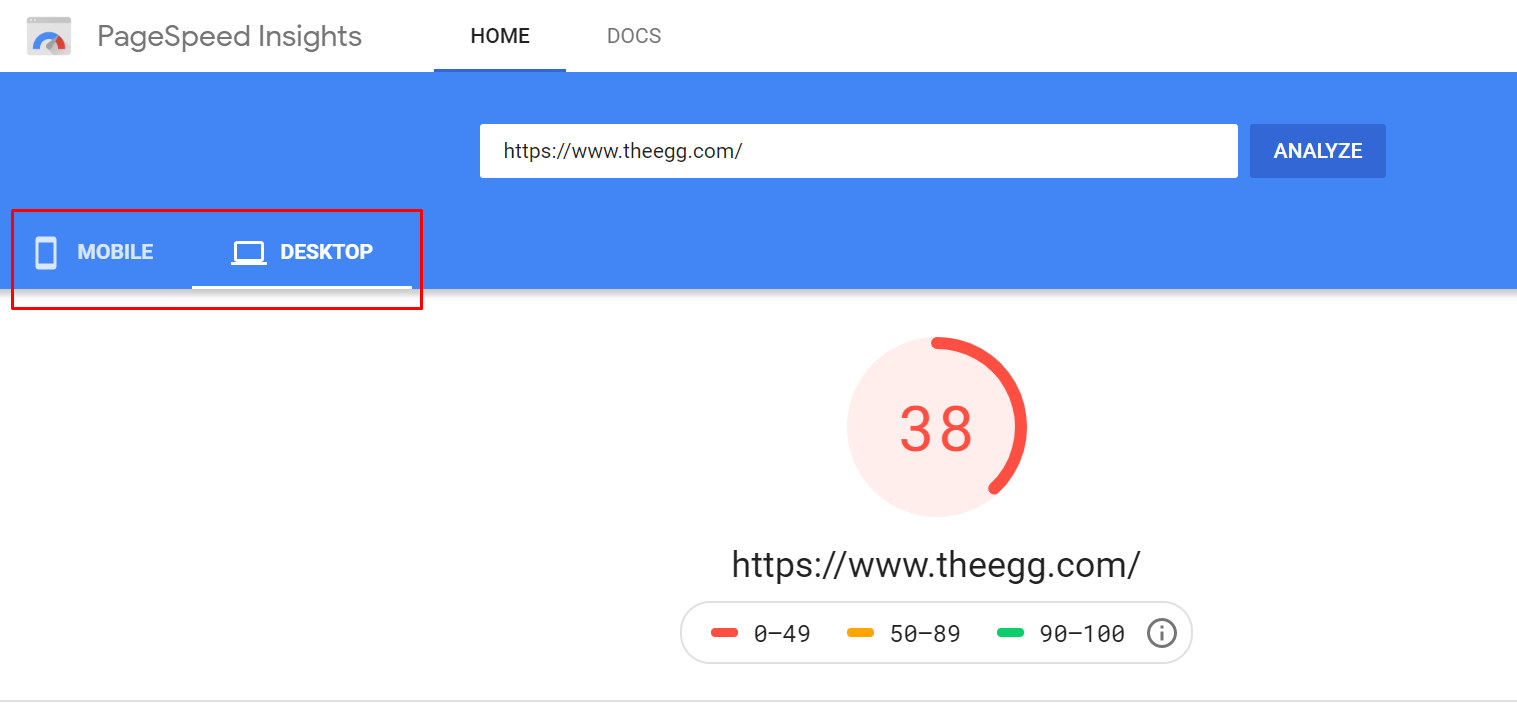 After entering the URL of your website into PageSpeed Insights, the tool will return a results page with a score that summarizes your page's performance on load speed, along with detailed figures about the page load time, and suggestions on how to improve the page speed.
Remember to check both the mobile and desktop reports with the buttons on the top left.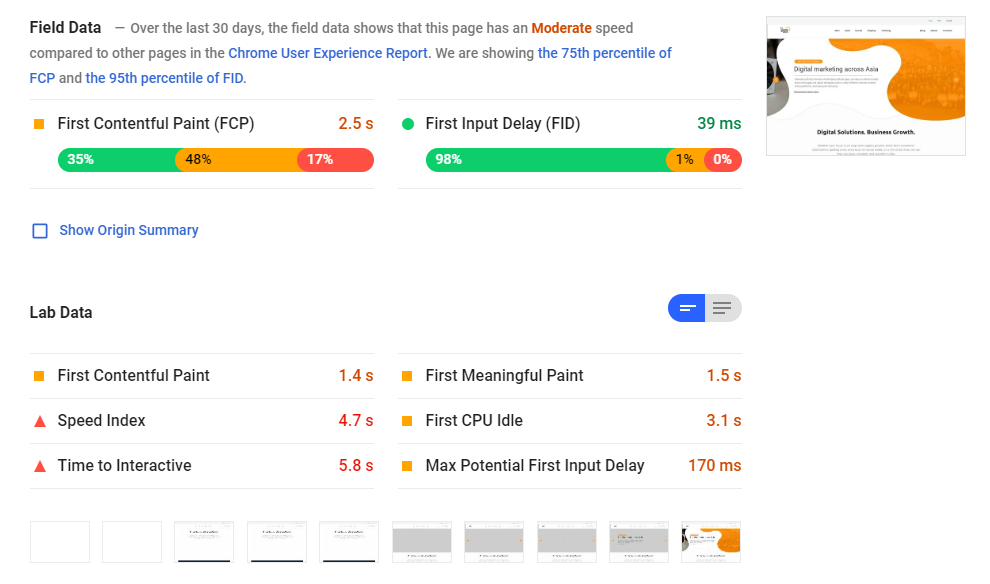 When PageSpeed Insights presents data about page speed, it are spilt into two groups: field data and lab data. Field data is collected from real Google Chrome users, indicating the real load time that is experienced by them. For lab data, as its name implies, the figure is collected within a controlled testing environment. If field data is available, you should prioritize using these figures to examine your page speed.
Under the Field Data tab, there is a button labeled Show Origin Summary. Origin Summary aggregates performance data for the whole domain, so that you can understand the average load speed of your whole website by viewing these figures.

Opportunities is a section that you definitely do not want to miss. It lists suggestions that can help your page load faster with estimations on how much faster the page will load if the improvement is implemented.
A quick win to improve your page speed: compress images
PageSpeed Insights provides many useful technical suggestions for you to improve your page speed. However, most of these technical implementations can take a lot of time to carry out. So here we would like to suggest a quick win that can help your pages load faster: compress the images.
For most websites, images usually take up a major part of the page's size and create a slower load speed. So, if you compress the images before uploading them on your webpages (try to keep them under 100 KB), then it will effectively reduce the page size and thus your page load time.
Need help with page speed and other SEO implementations?