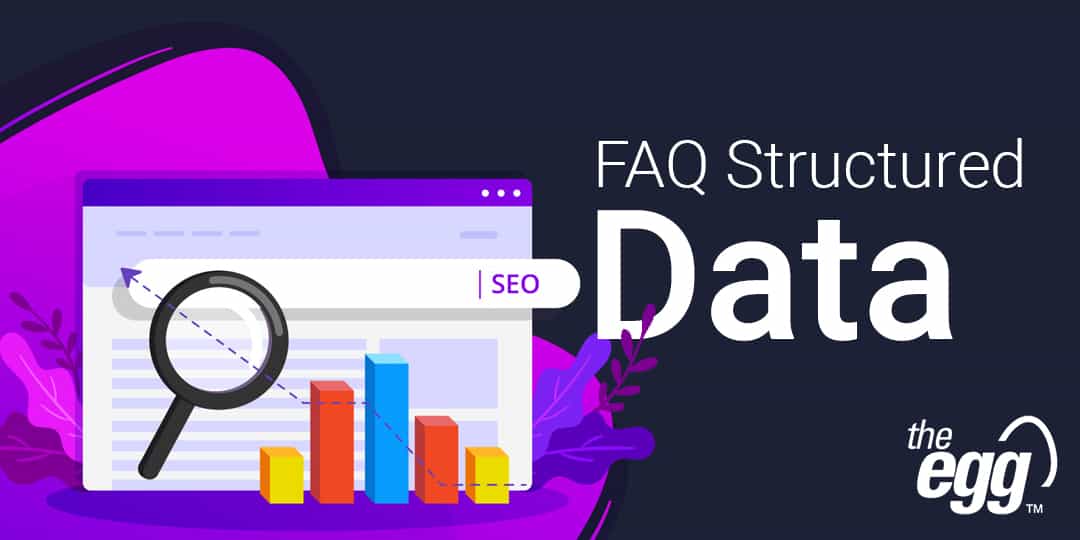 In May 2019, Google launched new schema markups that allow your on-page content to feature on the SERP as a rich snippet. As one of these new markups, the FAQ schema is already widely used by webmasters and SEO agencies.
Here, we dive into how to leverage Google's new FAQ schema markup to help your site appear more prominently on the SERP as a rich snippet.
What is FAQ structured data?
FAQ refers to frequently asked questions. This content type often shows up as a section on a webpage as a list of questions commonly asked by users followed by corresponding answers.
FAQ structured data, now supported by Google, is a piece of code that you include on your site so that your list of FAQs can show not only on your webpage, but also on the Google SERP as a rich snippet and in Google Assistant when users do a voice search.
This is what an FAQ rich snippet looks like: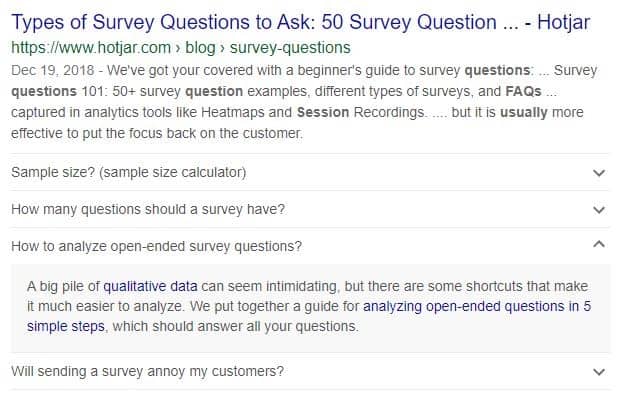 Benefits of FAQ Structured Data
An FAQ rich snippet helps to increase the search visibility of your page because it occupies an extra listing on the SERP (also meaning that a competitor's listing could potentially be squeezed to the next page because of this!). On mobile, the FAQ rich snippet can even take up the whole screen of the device.
Well-optimized FAQ structured data markups can help increase your presence on the SERP and hence the page impressions for your targeted keywords and audience.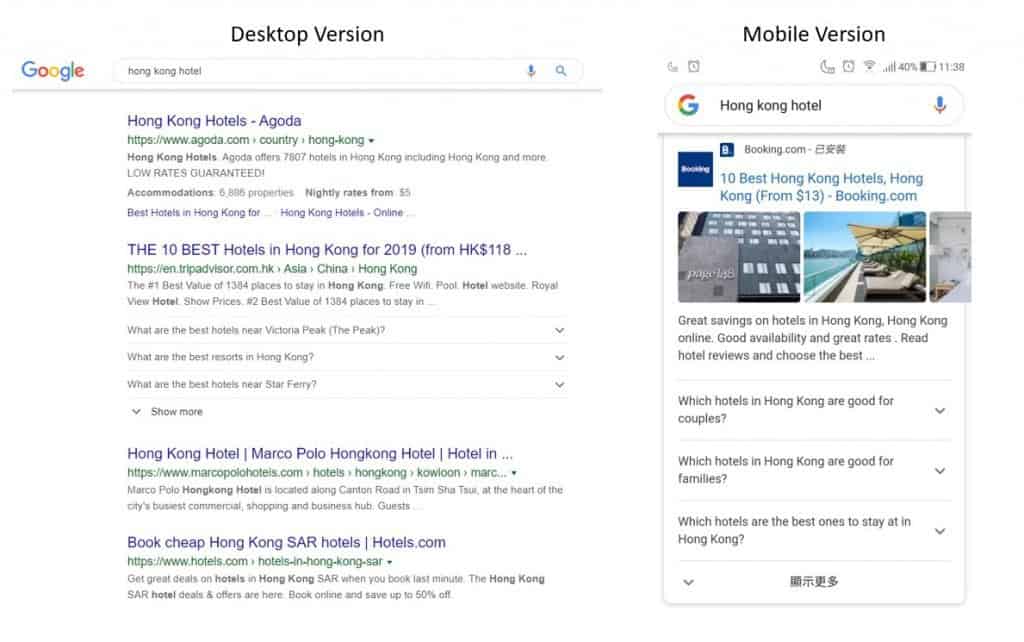 FAQ schema markup enhances SEO by categorizing content as specifically FAQ, differentiating it from other content types in the HTML code and making it easier for crawlers to understand your website.
Let's look at the page source code of an FAQ section. You can see there are references to schema.org markup identifying the section as an "FAQPage" and giving the appropriate code for the "question" and the "answer" portions.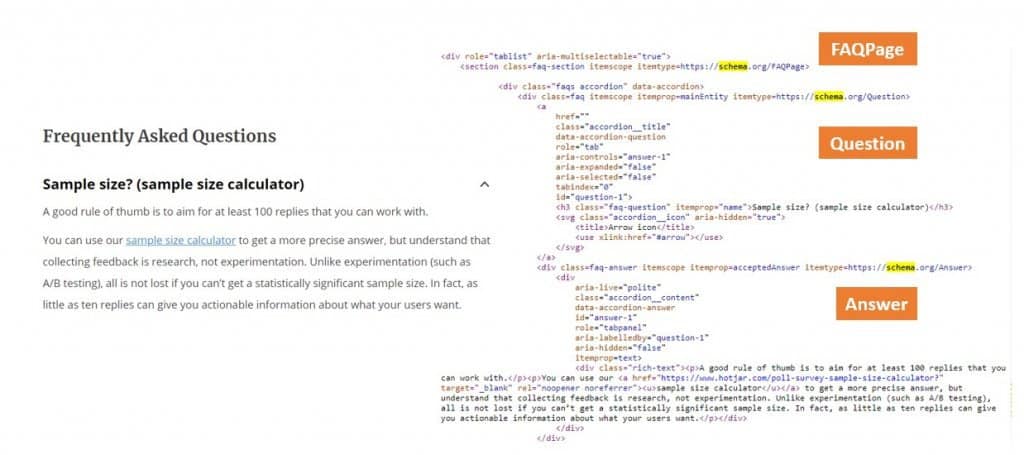 With the help of structured data markup, crawlers can easily parse the questions and answers in the FAQ section of your page, increasing your chances to win a position zero (i.e. the featured snippet) and/or be shown in the People also ask snippet.
Must-Dos before Applying FAQ Structured Data
Identify the appropriate pages
Per Google's definition, FAQ schema markup is not limited to a website's FAQ page but can be applied to any page that contains a list of questions with corresponding answers.
Check out Google's page criteria below: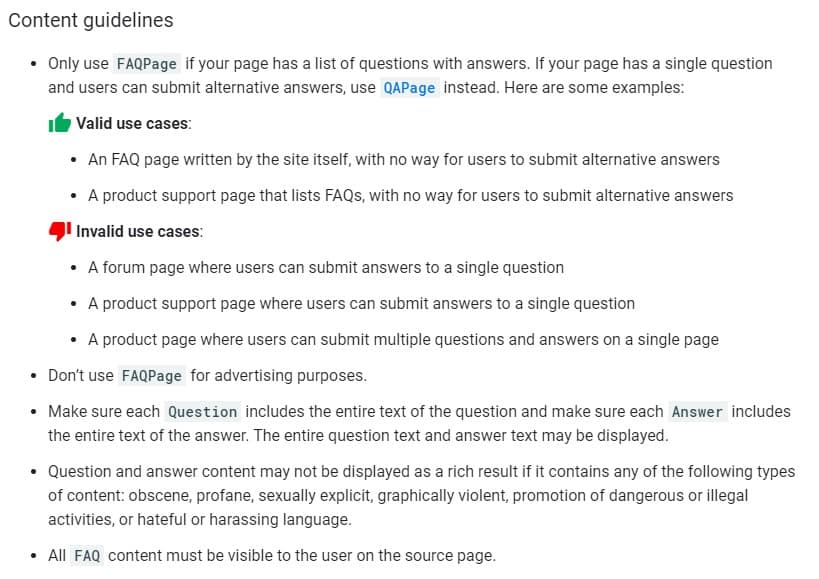 As FAQ structured data should match on-page content, you should consider other SEO factors, like page content relevance and page layout, when deciding which pages of your website are appropriate for an FAQ section.
Conduct competitor research
To prevent an FAQ schema dominating the search result, Google will only display no more than 3 FAQ rich snippets on the 1st page of the SERP (FAQs are unlikely to display on the 2nd page or after).
It is critical to conduct competitor research on the targeted keyword SERP. If there are already 3 FAQ snippets shown or you are not ranking on the 1st page, you can first SEO your overall page to rank higher and then apply FAQ structured data.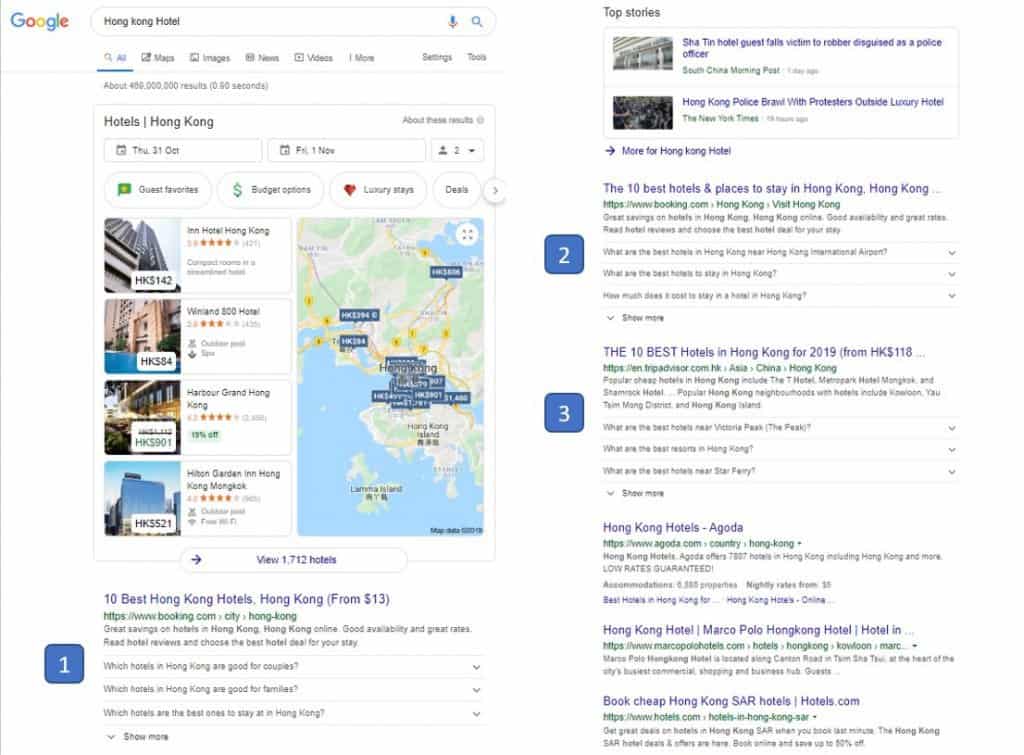 Determine the best question/answer sequence
Let's look at the FAQ snippet again. We can see that 10 FAQs in total can be shown on the rich snippet, with the first 3 FAQs initially shown on the listing and the remaining 7 FAQs shown when the user clicks on the Show more button.
It follows then that the first 3 questions play an important role in drawing user interest and driving action, like expanding the answer box, clicking on the Show more button, and of course visiting your page.
Answer the questions accurately and succinctly
Since Google has introduced different types of featured snippets, it has become easier for users to obtain what they want to know directly on the SERP without clicking through. That's why if you include all the content in the FAQ section, it is not surprising that your site may experience a drop in CTR after applying the FAQ schema.
Therefore, the ideal answer for the FAQ should provide relevant but brief information while encouraging users to visit your page for more details.
Make good use of links
An easier way to encourage users to visit your page after reading the FAQ is to include links within the answer for them to click through. It acts like a shortcut to draw organic traffic to a targeted landing page (e.g. product/services page).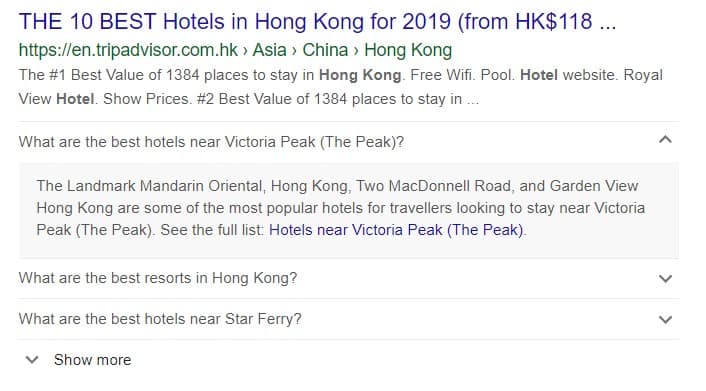 As these links would divert the organic traffic from the main page, make sure they are going to important pages that you would like to focus on. You may also use UTM link tracking in the FAQ schema markup (not the on-page internal links) to distinguish between the organic traffic of the page itself and the click-through via the FAQ snippet.
How to Apply FAQ Structured Data
Following the announcement, Google provided a guideline of how to set up the FAQ structured data for your page.
Like other types of structured data, you can always check the corresponding attributions on schema.org.
Here's the link for FAQPage. You can also make use of an online FAQ schema markup generator to help you in the coding.

If your webpage is created via WordPress, it is even easier for you to set up the FAQ schema markup. Plugins like Yoast SEO will help to setup the FAQ structured data automatically when the FAQ section is created under their FAQ module.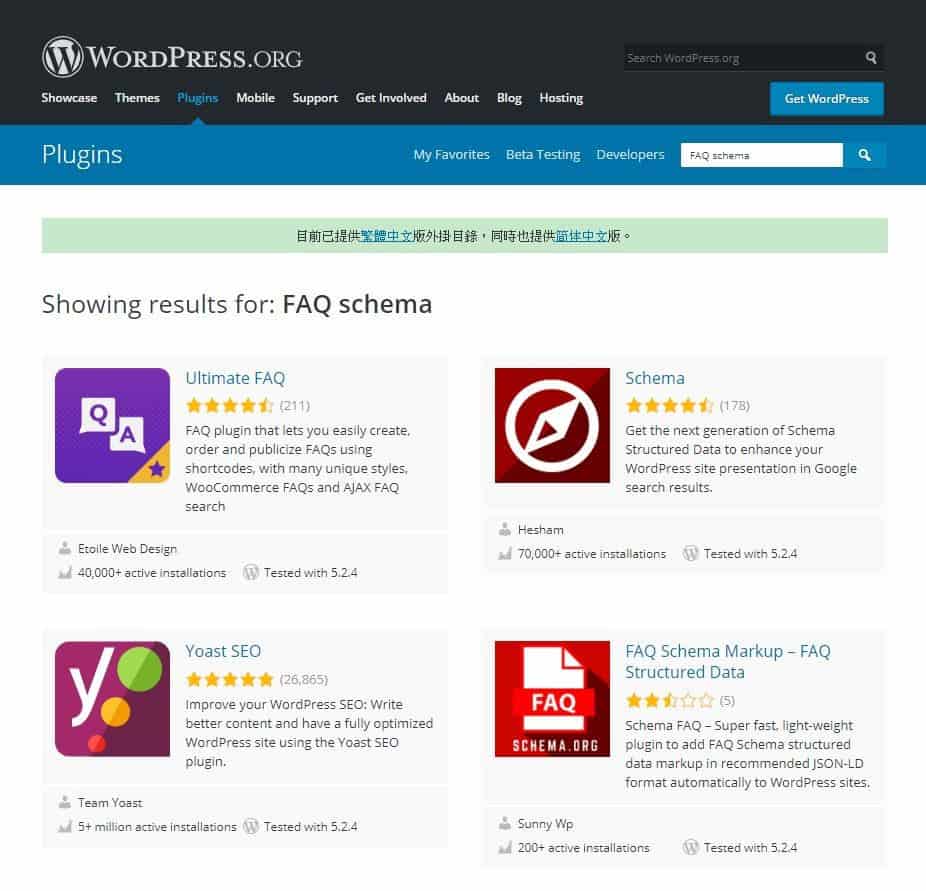 You can always test whether the FAQ structured data of your page has been set up properly via the rich results test supported by Google.
If the FAQ schema is set up successfully, then the test results will show as below (with FAQ as the detected items):

When everything is ready, you also need to let Google know about this update of your webpage: Don't forget to request indexing for the corresponding FAQ page in Google Search Console. The FAQ rich snippet will then be eligible to display on the Google SERP faster.
***
Since the FAQ schema markup has been launched, there are different opinions about it.
While some say it is a good opportunity to gain organic traffic to multiple pages in one listing, some worry it could become another zero-click search that depletes CTR.
There isn't any absolute answer for this, but you can trial-and-error to see what best suits your site.
Need help applying FAQ structured data to your site?