E-Commerce SEO: 4 Tips to Optimize Your Product Pages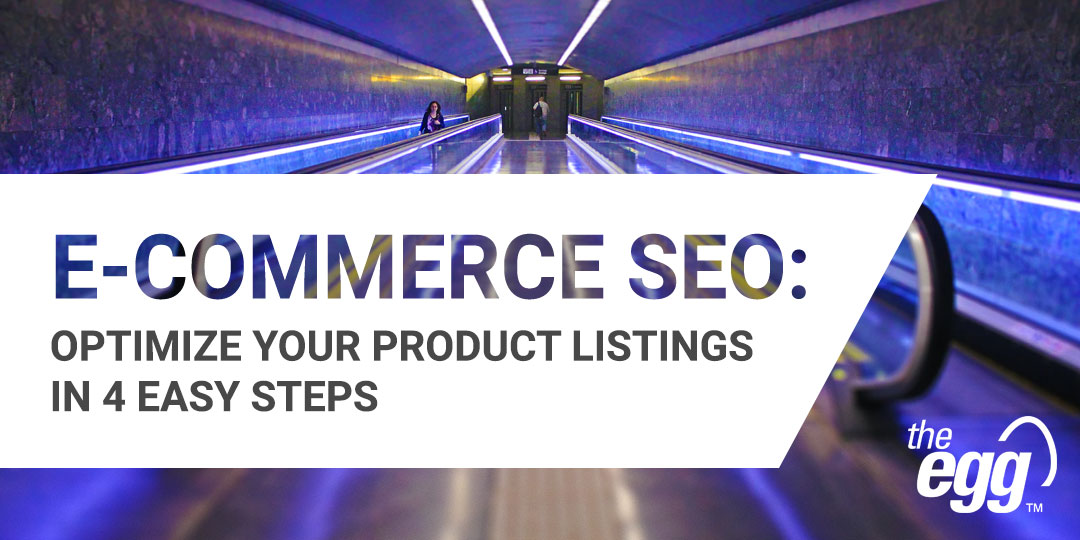 As the COVID-19 pandemic rages on, sellers have increasingly moved away from brick-and-mortar stores, taking their businesses to e-commerce marketplaces due to physical restrictions in place.
Over 2020 alone, the global e-commerce industry grew by more than 40.3% (compared to 2019).
Faced with this highly competitive digital marketplace, sellers must strategically differentiate their products from the competition's.
Here are 4 quick tips to help optimize and strengthen your e-commerce presence in the digital space.
E-Commerce SEO: Optimize the metadata of your product pages
Writing meta titles and descriptions that stand out is pivotal for optimizing your e-commerce product pages. Like any other webpage, Google crawls your product pages to determine their relevance to search intent.
As such, it's imperative to conduct keyword research and include these targeted keywords in your meta descriptions. It is also critical to use accurate and descriptive keywords in your meta data to help Google correctly categorize your product.
Conducting keyword research and competitor research is the first step to fully optimizing your product landing pages. It is also where free keyword tools, such as Google Keyword Planner, come in handy to help you discover buyer intent keywords for your titles and descriptions and better attract your target consumers at different stages of their purchase funnel.
In addition to implementing these metadata best practices, sellers should include key product information, such as brand name, model number, and other relevant keywords in the meta descriptions. A concluding call to action will also entice consumers to click through to your listing.
E-Commerce SEO: Optimize images on your product pages
Humans are highly visual creatures, being more naturally inclined to feel comfortable about a purchase after seeing the product with their own eyes. As important as it is to influencing consumer behavior, image optimization is equally vital to SEO in e-commerce.
Images make up 21% of Google's entire search volume, making it a gold mine for brand exposure. Capitalizing on visual stimulation becomes even more important for brands selling goods where aesthetic appeal drives purchasing behavior, such as clothing, jewelry, food, etc.
While Google can read images, we recommend always including image alt text to signify to the search engine what exactly your image represents. Once included on product images, alt text can help sellers highlight the product's selling points, like:
Pricing information
Unique selling points, such as size, color, etc.
Special offers or discounts
Related featured content
Additional product details that can be found on the page
For example, Sony's product page for their headphones has been optimized with an image alt text that succinctly describes the product in the image.

Optimized image example: alt text
This image can easily be searched on Google Images by typing the product name. The result even appears with an appropriate product tag and additional rich results in the image search.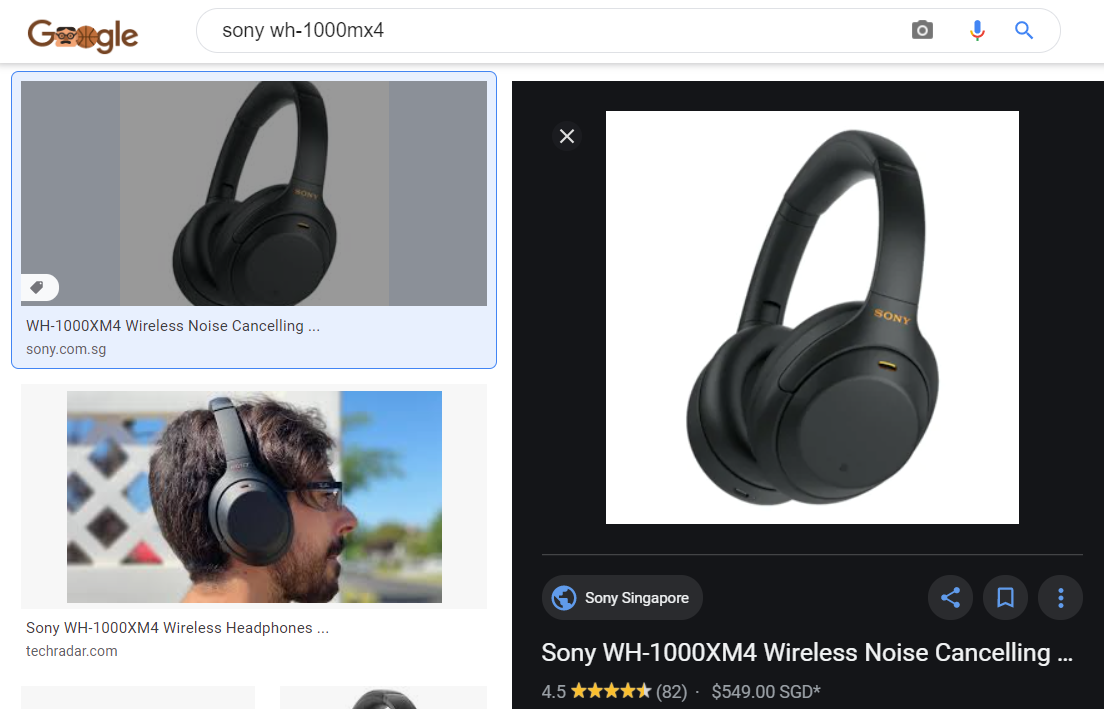 Google Image search result example: product tag
While image alt texts are extremely important to your product page optimization, it is equally important to include keywords in your image file names. In case you don't have alt text in your images, Google will resort to detecting the file names to read the product image. Therefore, remember to avoid SEO malpractices in your file names, like keyword stuffing or forgetting to shorten long file names.
Additionally, keep image file sizes small to improve loading speed. This entices users to stay on your site. Indeed, most users don't wait longer than 3 seconds for a page to load, hence Google uses page load time (and bounce rate) as one of its search ranking parameters.
Good (and optimized!) visuals are the cornerstone for any successful e-commerce listing and persistently following these best practices will increase your web traffic.
E-Commerce SEO: Optimize your product pages with structured data
Structured data provides a wealth of opportunities to enhance the visibility of your product listings.
Structured data is a piece of code that gives more accurate descriptions of the contents of your page for search engine crawlers to better contextualize your website, which can help indexing and ranking. More importantly, structured data allows search engines to display more relevant product information via featured snippets.
Structured data also entices users to click through to your website, particularly if valuable information such as ratings, reviews, and price are visible at a glance.

Structured data example with ratings, review, and price
Moreover, with structured data, there is also the opportunity for your product page to feature on other rich result categories, like localized search results and knowledge graphs.
On larger marketplaces like Amazon or Lazada, structured data is usually auto-generated, so your product listings need to be as accurate as possible.
E-Commerce SEO: Optimize your conversion rate with A/B testing
There are benefits to implementing conversion rate optimization (CRO) on your product pages, especially for products vital to business growth. Improving conversion rates doesn't just require an understanding of user navigation on your site. It dives deeper into nuanced factors of users' behavior, like what actions they took and why they might not be completing the goals you've set.
Solely optimizing elements of your product pages is usually not enough to obtain a higher conversion rate. You also need some form of testing for a well-rounded understanding of user navigation on your product pages—we recommend A/B testing.
A/B testing revolves around creating two different versions of a product listing over a certain period.  Once the test concludes, you will be able to review which version performed better overall based on your parameters, which can include sales conversions, click-through rate (CTR), and more.
In the long run, A/B testing can potentially save you time, increase your sales, and help you truly understand your target consumers.
CRO software can also help conduct and track A/B testing more effectively. We are spoiled for choice when it comes to available CRO software, with Google Optimize, Adobe Target, Optimizely, and VWO to name a few. The likes of Amazon and Lazada are covered by CRO tools too, such as Splitly, SplitDragon, Cashcowpro, etc.
Some of the aforementioned larger marketplaces also have integrated toolboxes. Lazada, for instance, has its own Lazada Business Advisor for sellers that appreciate a more data-driven selling approach.
***
These tips and tricks are but a drop in the ocean of the numerous ways to differentiate your digital brand in today's gargantuan and ever-growing e-commerce industry. With e-commerce showing no signs of slowing, sellers must maintain their competitive edge in all things SEO.
Ready to maximize your digital marketing in Asia?