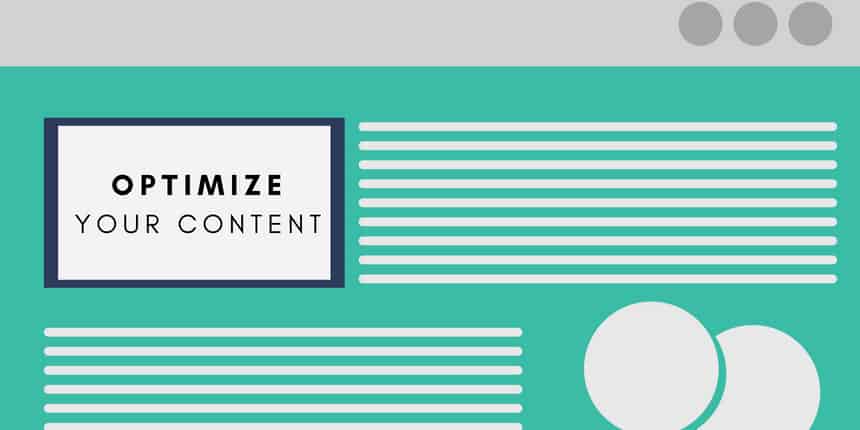 Content marketing generates 3x more leads than outbound marketing and costs 62% less.
However, given the onslaught of competing content online, content optimization is now more important than ever to drive a greater quantity of quality traffic to your website. To help you do just that, we've put together a list of some blogging best practices for SEO.
Write in the inverted pyramid
I put this one first because, as a content writer, I feel it is key! If content is king, then the inverted pyramid is the crown—it captures attention, draws the eye, and bedazzles the beholder.
What is the inverted pyramid?
A journalistic style of writing, the inverted pyramid front-loads the most important information at the beginning of your article. This is good for writing on the web, because audiences have super short attention spans online, and readers more often scan articles.
Therefore, it's great for SEO to place the most important information and keywords close to the start of your page and use smart bulleting and subheadings throughout the article.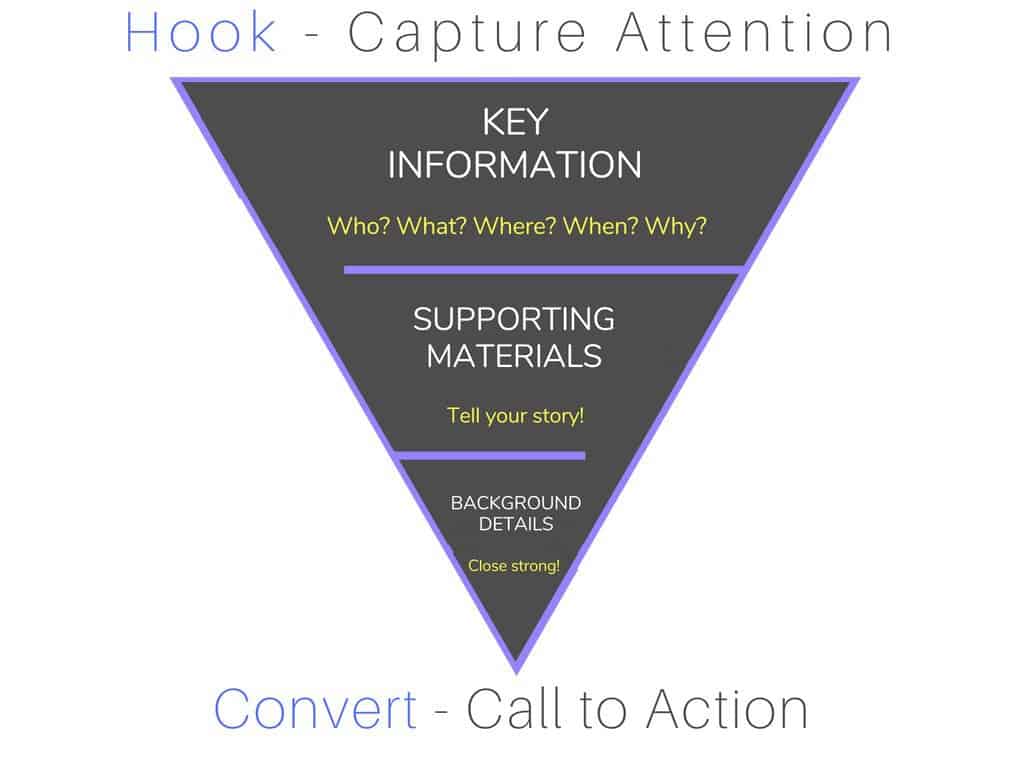 Your first paragraph should:
Include your lead (a captivating stat or statement that contextualizes and introduces your article in a compelling way)
Provide the most important information first, which is usually captured by immediately answering the 5Ws: who, what, where, when, and why (and sometimes how, if it's applicable)
The next tier of information includes the meat of your article, where your story gets to shine, guided in a logical manner by relevant subheadings
The last tier of information includes your background info (fun facts, past events, previous updates, etc.), a strong closing statement and most importantly your call to action to convert your reader.
The article you're reading right now is an example of writing in the inverted pyramid. To see the inverted pyramid in action elsewhere, we found an excellent article by MailPoet. It's written on and in the inverted pyramid. Win-win!
How do I write in inverted pyramid?
Easy, right? If it was, we'd all be rich. But there is a process you can take each time you embark on a blog article that can help you feel more comfortable writing in inverted pyramid as you get started.
Prewriting
Research all the keywords your post is targeting.
List the questions that people will ask as they search for your article.
Answer those questions with your title and subheadings
Create an outline for your article with those answers as your subheadings.
Include 2-4 point-form supporting ideas under each subheading.
Writing
Write out those point-form ideas into front-loaded paragraphs, which means start each paragraph with its main point, and limit each paragraph to one central idea.
Add keywords, related terms, phrases, and concepts throughout to SEO your content.
Write the hook and the title that will make influential people and publications want to amplify and link to your article.
Answer the 5Ws in your first paragraph, directly after your hook.
Lastly, put in a strong call to action, publish the article, and share it on social media!
You'll notice that you're writing the first paragraph last. That's because you'll have a better understanding of exactly what is in your article, which makes you better able to communicate your 5Ws, write your lead, and call your reader to action.
Keywords are key
Determine the keywords that your post is targeting, and make sure to include those keywords in your content so that you rank when people search for them. Write your keywords into your:
Title
Body content
Subheadings
URL
Metadescriptions
Image descriptions
Word of caution: don't overkill keywords. Search engines want quality content and are smart enough to know when an article is keyword-baited.
Tip: 2-5 keywords is a good target for an article.
Optimize titles and headings
Make sure to include your keywords in your titles and headings. Some common title and heading styles include:
Numbers (Top 10 SEO tips)
User need (Why you need to read these SEO tips)
Instructional materials (How to use Google for SEO)
But don't make your titles and headings too click-baity.
Tip: Hubspot has a great title and idea generator for when you're in need of some inspo.
Optimize metadescriptions
Write a succinct and relevant metadescription for your article. Make sure it's:
The right length (this can fluctuate depending on Google so test it out and edit accordingly)
In the active voice
A call to action
Keyword-focused
Yoast has a great summary of metadescription best practices.
Link it up!
Link to reputable sources and build your credibility! This also increases your domain authority and may contribute to receiving more backlinks to your own site.
Tip: It's become a bit archaic to say things like "Click here!" or "Read this!" Instead, just link the relevant keywords. For example: Moz has a great video on writing for SEO. (And they really do!)
Keep it short and scannable
Keep your sentences and paragraphs short and simple. Aim for 12- to 18-word sentences (up to 1.5 lines max) and 2- to 4-sentence paragraphs (up to 5 lines max).
Short sentences make a special impact. Short paragraphs do too.
What's different in Asia?
Don't forget that English often isn't the dominant language here, so you may have to localize your usage to the native demographic. For example, here in Hong Kong, it makes sense to use the term "firm" when referring to companies, and you'll want to list your sizes in inches not centimeters.
Stay tuned!
Style guides are a great way to make sure that your content is consistent in grammar, structure, voice, and tone. So you may wish to create one for yourself in-house. Also, if you're thinking of starting a content campaign, Trello is a really great tool for planning and scheduling.
But more on these in another post, so stay tuned to our blog!
Want us to put SEO solutions to work for you?