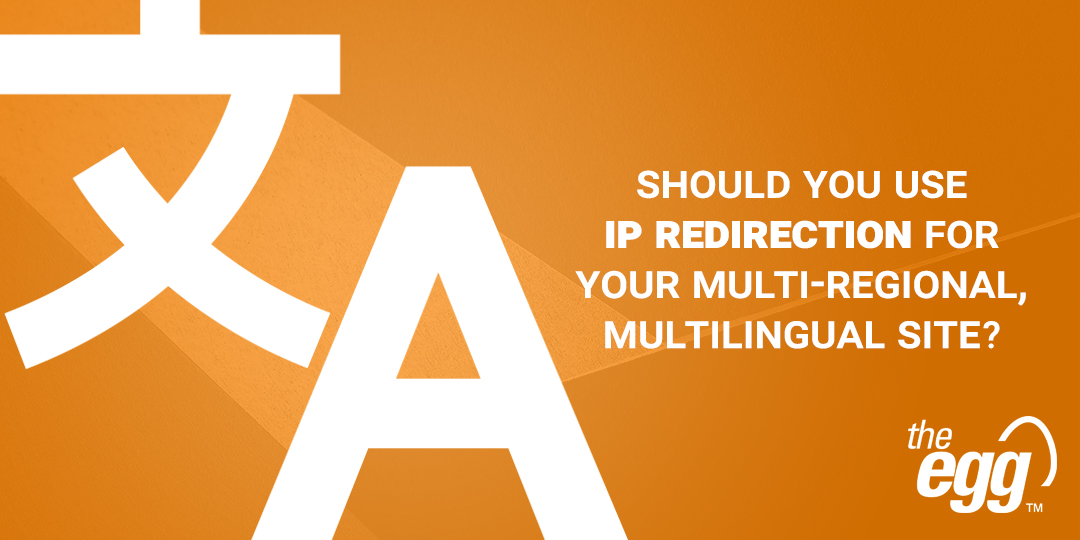 If you are running a business in more than one region, you'll likely want to have multi-regional and/or multilingual landing pages that appeal to users across the diversity of the regions you serve.
In this article, we share best practices for incorporating IP redirection with your SEO site strategy to serve multi-regional and multilingual content to your diverse users.
Best Practices: Incorporating IP Redirection into your Multi-Regional and Multilingual SEO Strategy
There are 5 best practices for incorporating IP redirection into your multi-regional and multilingual site strategy to avoid any negative effects on your SEO and UX:
In addition to using rel-alternate-hreflang, internal links, and a sitemap, you should also annotate all the local pages to help crawlers find and show the most suitable landing page to your users.
Use x-default hreflang for the location selector page and the root domain homepage that will auto-redirect to the other local homepage.
Make sure the crawler is not blocked from crawling and indexing all the local pages.
Always give users the option to switch to other versions (location/language). You may recommend users to stay on the suggested landing page by a pop-up banner but do not limit the user to only accessing a particular version of your site.
Ensure you have a user-friendly interface for visitors to switch to other versions or at least an ENG button for switching to the English version so that users can easily navigate to their preferred location/language.
The remainder of this article discusses the logic behind these best practices and provides use cases from two global brands.
Location/Language Selector vs IP Redirection
In its Webmaster Central Blog, Google says that there are 2 common ways for websites to present multi-regional and multilingual landing pages to visitors:
Location/language selector
IP location/language detection and redirection
Location/Language Selector
After accessing the root domain homepage/default landing page, the user selects which landing page to visit using the location/language selector. The selector is usually in the form of a pull-down menu or pop-up window.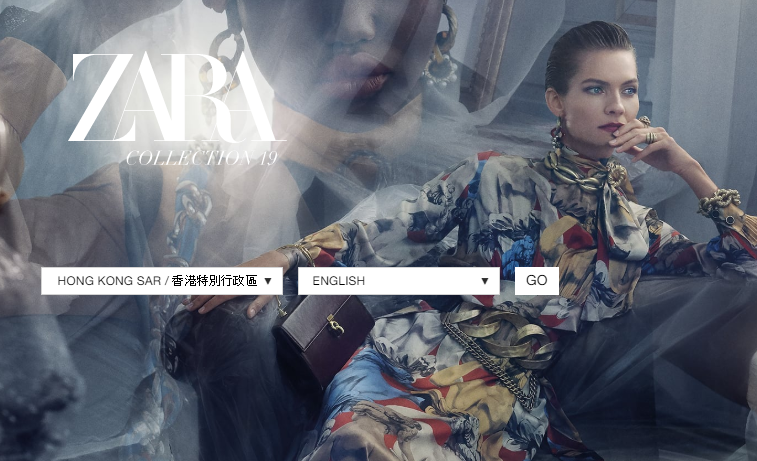 IP Location/Language Detection and Redirection
By detecting the visitor's IP location or browser 's language preference, the website will automatically redirect the visitor to the corresponding landing page.
For example, when you visit the Laneige website in Hong Kong using traditional Chinese as your default browser language, you will automatically be redirected to www.laneige.com/hk/zh.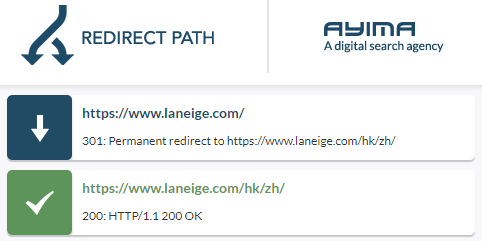 However, Google advises against using only IP redirection alone
Google Webmaster John Mueller has mentioned on his Twitter to avoid using only IP redirection by itself as it may break indexing and frustrate users. Why would he say this?
Well, as spiders usually crawl using a set IP address (for example, the Googlebot crawls using primarily a US IP address), redirecting IPs may limit spider access to only certain landing pages (e.g., the Googlebot may only access the US version of a site), while other language versions may potentially never be crawled and hence not indexed.
And from the user's perspective, automatic IP redirection limits access to the rest of the website. In the worst case scenario, even if the user would like to access other region/language versions, he/she will still be redirected back to the version that matches the IP location. Just imagine how annoying it would be as an English-speaking user traveling in Thailand and all the websites you visit are redirected to the Thai-language version.
How do international brands use IP redirection in their SEO strategy?
Well, by following the best practices listed above, of course! And there are several key benefits:
Seamless user experience
Different marketing strategies in different regions (e.g., pricing, seasonal sales, shipping fees,)
Products and services are unavailable in specific regions due to legal reasons (e.g., chewing gum is prohibited for import in Singapore)
Let's look at how two of the world's top brands are using IP redirection best practices for their multi-regional and multilingual SEO strategies.
Case Study 1: Prada
Prada redirects users to the corresponding region page based on dynamic IP detection.
Users can then change to different languages via the pull-down menu or different locations in a pop-up banner.

When users choose a different location other than their IP location, another pop-up banner will ask if the user would like to continue to other language sites or stay in the current site, which Prada recommended based on IP location for the best experience.
Users can then surf on another location page by clicking Continue to other location.

In addition to stating the country and language in the meta information of the corresponding language page, Prada also applies rel-alternate-hreflang annotations in their HTML code to help search engines show the right local page to the right user.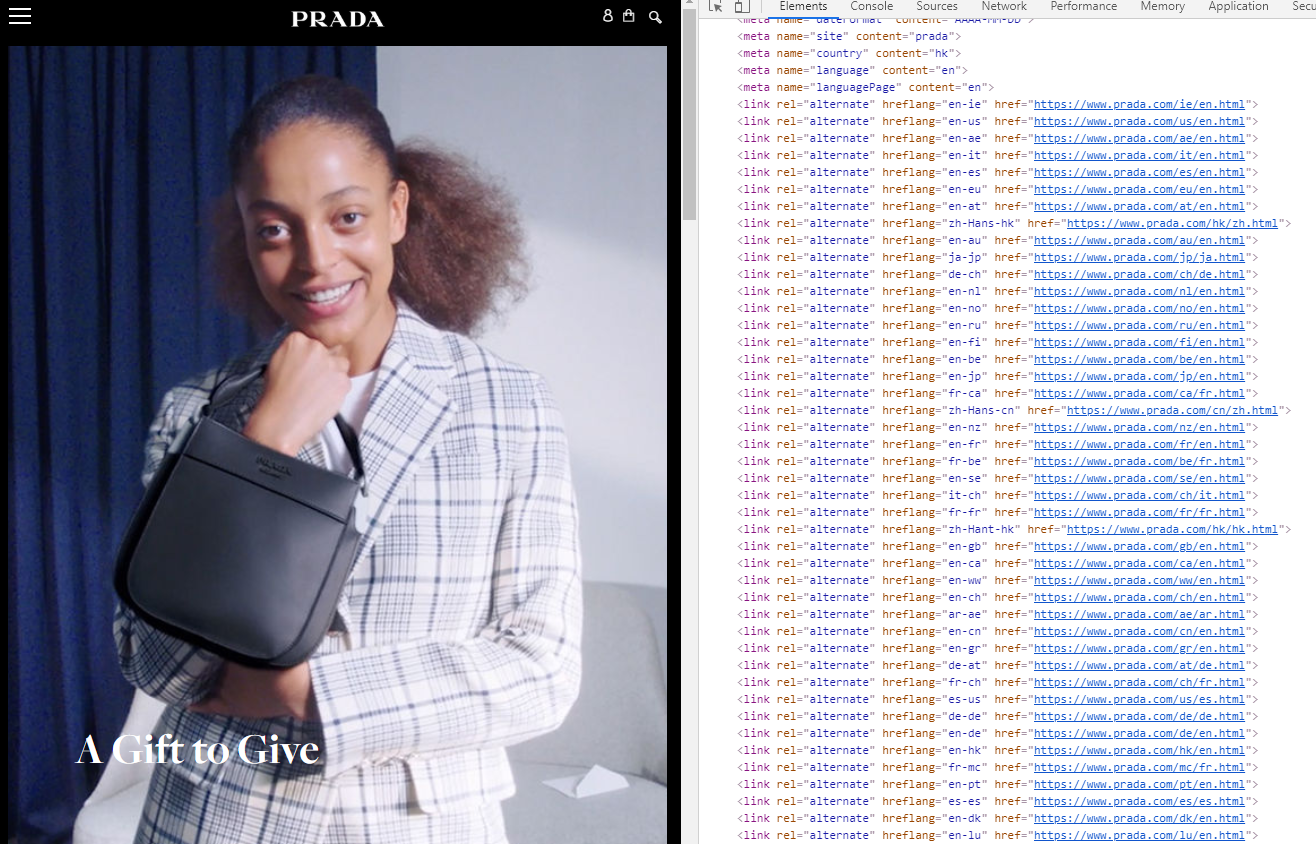 Case Study 2: Samsung
Samsung also redirects users based on dynamic detection. Users can change to different languages or locations by clicking the current location/language at the bottom left corner of the site.
Users are then taken to a location page, which is categorized in a location-language format.

After selecting the preferred location and language, a banner will pop-up and ask the user whether they would like the site to remember their choice for next time. By clicking Yes, the user is redirected to their preferred landing page (rather than the IP redirected one) if/when they visit samsung.com again.
Even if the user clicks No, the site will still display the location or language that the user previously chose.

Looking at the URL of the location page, we can also find another purpose of the page: It acts as a directory that provides internal linkage to different local pages.
https://www.samsung.com/hk/function/ipredirection/ipredirectionLocalList/
In addition to the rel-alternate-hreflang annotations, this also helps spiders find and crawl other local pages even if IP redirection is applied.
***
Essentially, if you're using IP redirection to deliver multi-regional and multilingual site content to your users, it must be incorporated with other SEO strategies to ensure that your site can be crawled, ranked, and ultimately visible on search engines.