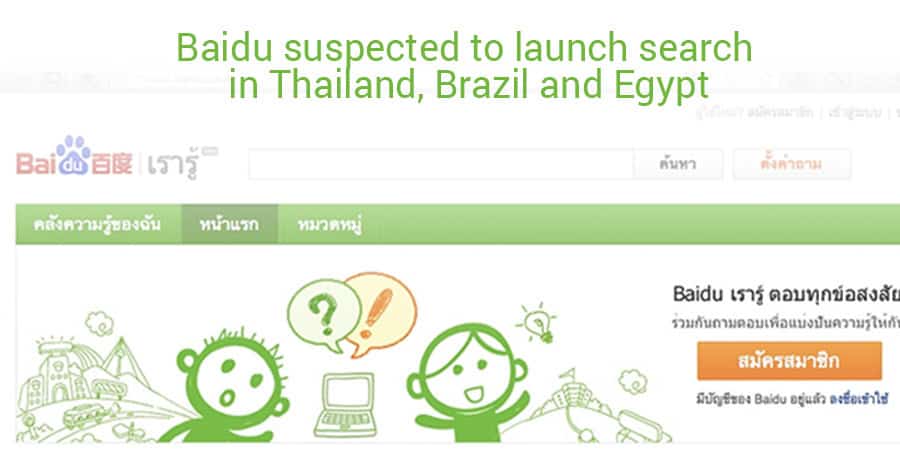 In late January, Baidu attempted to discreetly launch its search products in Thailand, Brazil and Egypt before taking them offline shortly after.Baidu claims they did this as part of an internal testing exercise.
The availability of the three search sites was reported by Tech in Asia. While Baidu has been promoting other products in these three markets, this was the first time their search platform was made available.
Despite Baidu taking their leaked sites offline, it could arguably be an indication of a pending launch date for their search products in these areas.