Google Search Console's Video Indexing Report: What You Need to Know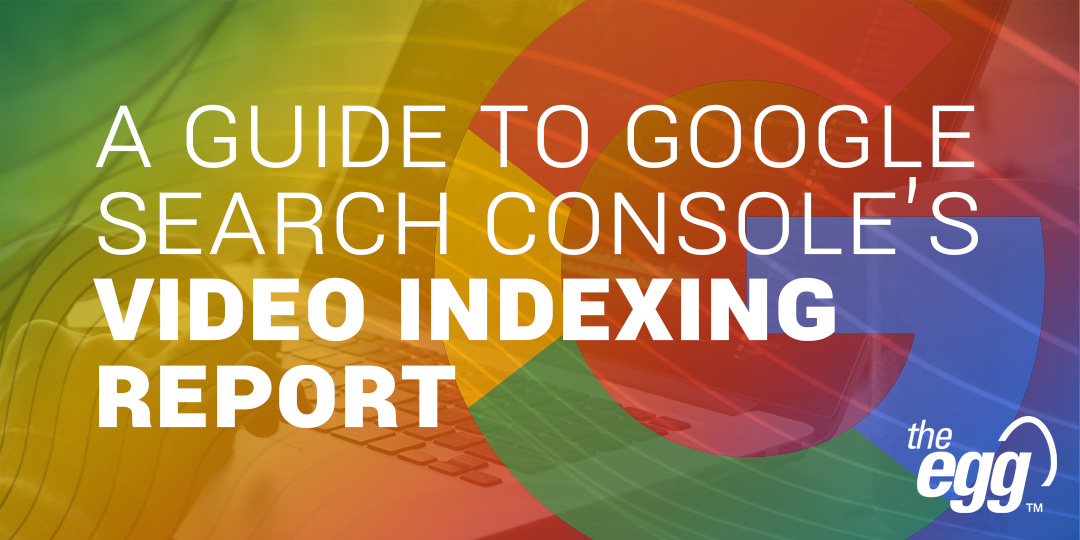 Behind our ever-soaring consumption of videos on Google is its indexing of videos from millions of different websites, allowing users to discover this content more easily via one outlet—Google Search.
To help website owners better understand the performance of their videos on its results pages, Google recently rolled out its new Video Indexing Report (now 100% live)—available for all properties where Google can detect a video on the corresponding website—on Google Search Console (GSC).
Here, learn how to leverage Google Search Console's new Video Indexing Report to increase the indexability and, in turn, the visibility of your videos on Google Search.
Note: If Google does not detect a video on your website, you will not see this Video Indexing Report in your GSC.

Google's Twitter announcement about its new GSC Video Indexing Report
A Guide to Google Search Console's New Video Indexing Report
What is GSC's Video Indexing Report?
GSC's new Video Indexing Report shows you how many indexed pages on your website contain at least one video—and how many of those pages Google can index a video.
It also lets you track video indexation performance, identify areas for optimization, and rectify issues with diagnostics tools.
What does the Video Indexing Report look like?
Here's what the Video Indexing Report looks like on GSC. You can access it by clicking "Video pages" on the left-hand navigation bar under the Index tab.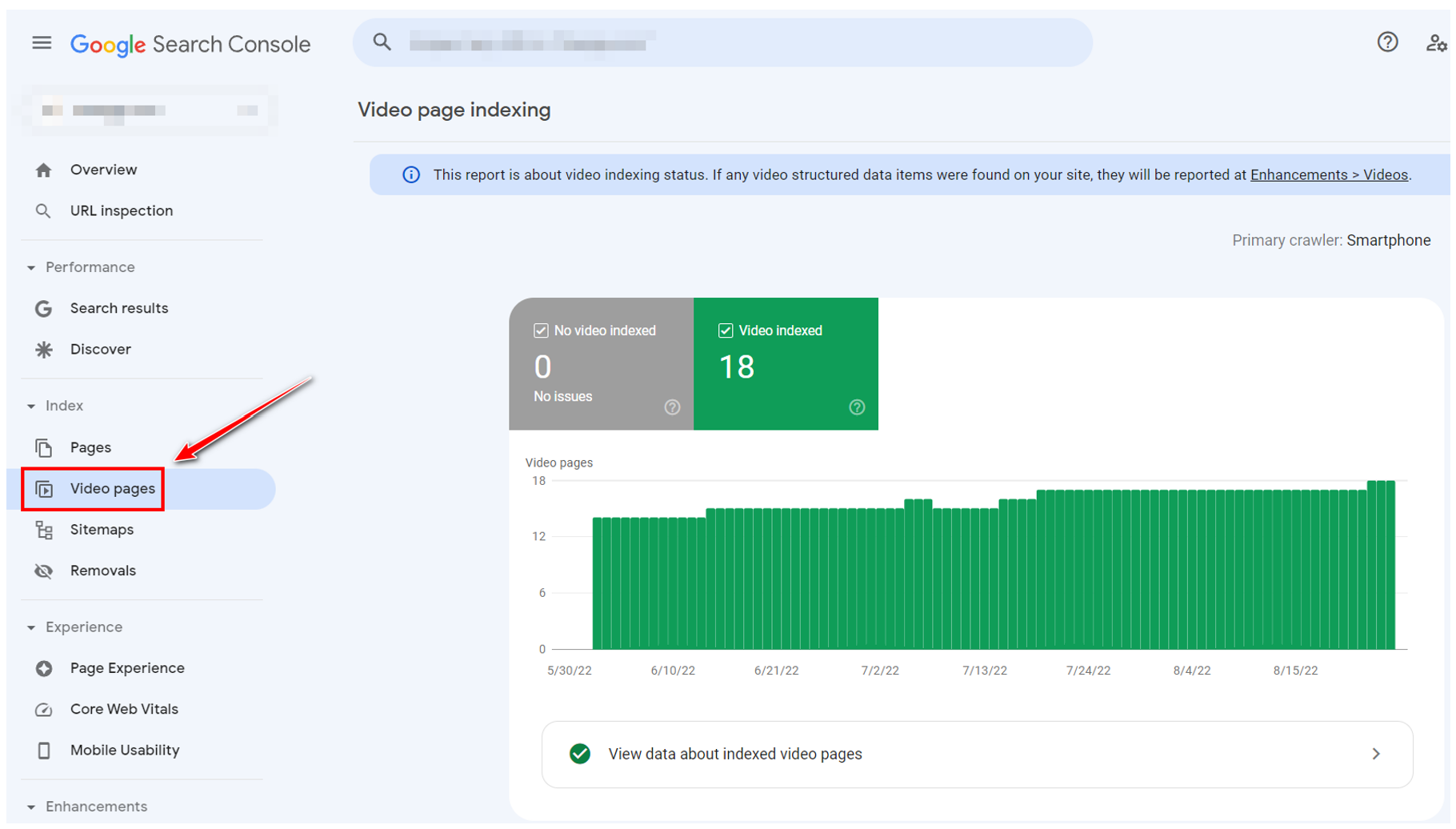 Google Search Console's Video Indexing Report
How can the Video Indexing Report benefit you?
Within the report, you can find answers to the following questions about your video indexing performance:
On how many of your webpages have Google identified a video?
Which of these videos has Google indexed successfully?
What are the issues (if any) preventing your videos from being indexed?
After addressing indexing issues identified by Google for a particular video, you can also use the report to notify Google to validate your fix and track whether it has updated the video's indexing status in its index.
URL Inspection Tool (For Webpages With Videos)
In addition to its new Video Indexing Report, GSC has enhanced its URL Inspection Tool to help you check the indexing statuses for videos on a specific page. So, if Google has identified a video in the URL you submitted, here's what you'll see in the results: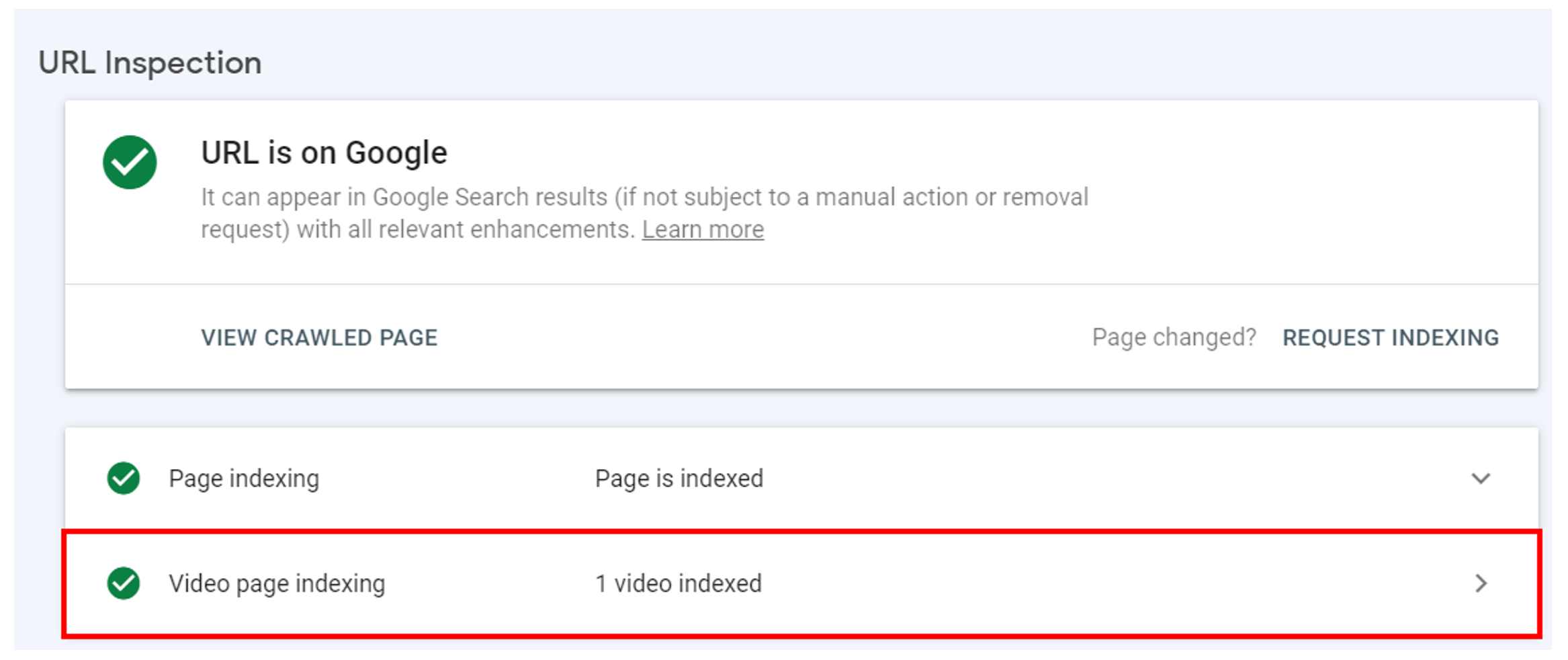 Google Search Console's updated URL Inspection Tool: Video Indexing Status
Upon clicking into the "Video page indexing" tab for your URL, you'll be able to view more details about that webpage hosting the video, including:
Video details, such as its URL and thumbnail URL
Whether videos hosted on it have been indexed
A list of issues preventing its video(s) from being indexed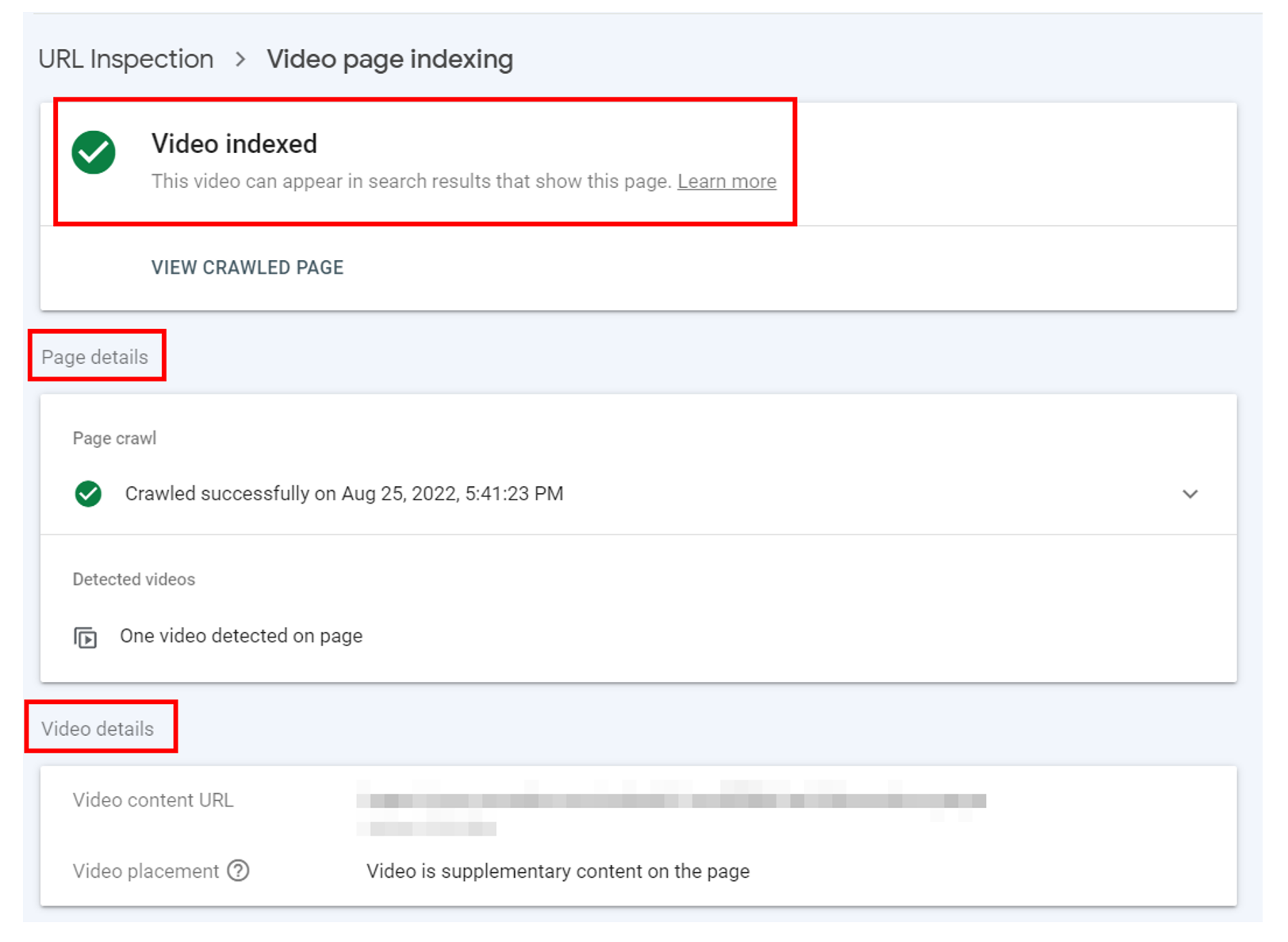 Google Search Console's URL Inspection Tool: Video Page Indexing
WANT DIGITAL INSIGHTS STRAIGHT TO YOUR INBOX?
Google's Video Indexing Requirements
To maximize the indexability of your videos, check out Google's official guidelines on video indexing.
Below, we've summarized some of the key requirements for your website videos and what they mean:
 Requirement
What does this mean?
Ensure each video is available on a public webpage
The webpage should not be blocked by a robots.txt file or noindex directive
Include your video in an appropriate HTML tag
Google can more easily identify a video on your page when there is an HTML tag attached to it, for example: <video>, <embed>, <iframe>, or <object>
Include your videos in a video sitemap and submit it via Google Search Console
Test and submit your sitemap in the Search Console Sitemaps tool
The video must be prominent on the webpage
The video cannot be concealed behind other page elements or require complex user interaction for the video player to appear
The video must be playable within the page
Video links that link to another video-hosting page do not count and will not be indexed
The video must be in a supported video format
Good example:

https://example.com/videos/video1.mp4

 Bad example:

https://example.com/videos/video1.ogg

The video must be appropriately sized

Width: 140-1080 pixels
Height: 140 pixels or wider
[Video-width/page_width] < 0.33 (i.e., The video player's width must be at least 1/3 of the screen width)

A valid thumbnail is required

Supported thumbnail formats: BMP, GIF, JPEG, PNG, WebP, and SVG
Size:

Minimum 60×30 pixels, larger sizes preferred

Location:

The thumbnail file must be accessible by Googlebot, so don't block the file with a robots.txt file or have it require a login. Also, ensure sure that the file is available on a stable URL.

Transparency:

At least 80% of the thumbnail's pixels must have an alpha (transparency) value greater than 250.
In addition, Google provides official documentation regarding video best practices, which will also come in handy in improving your videos' indexability.
Another pro tip worth considering is to provide structured data to each of your videos to help Google understand their content. Based on how you markup your content, your videos may be eligible for other video-specific enhancements on Google's search results, such as LIVE badges, key moments, and video host carousels.

LIVE badge on Google's SERP

Video key moments on Google's SERP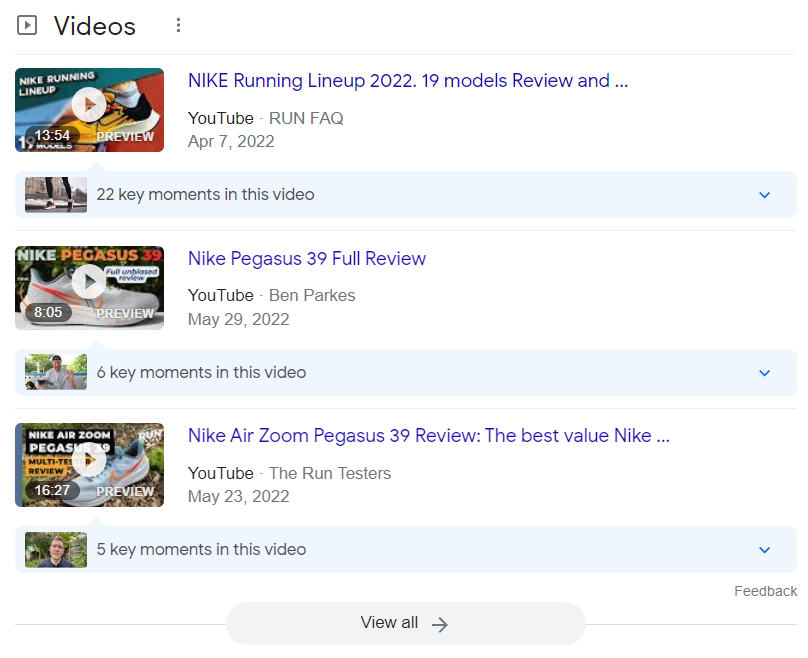 Video host carousel badge on Google's SERP
***
Considering how pivotal videos are to organic search traffic and visibility, you'll want to ensure you understand how your videos perform on Google's search results.
To this end, leverage Google Search Console's Video Indexing Report to identify indexing issues in your videos and ways to optimize their indexability—the more videos you have on your site, the more critical it is to have them indexed!
Ready to maximize your digital marketing in Asia?