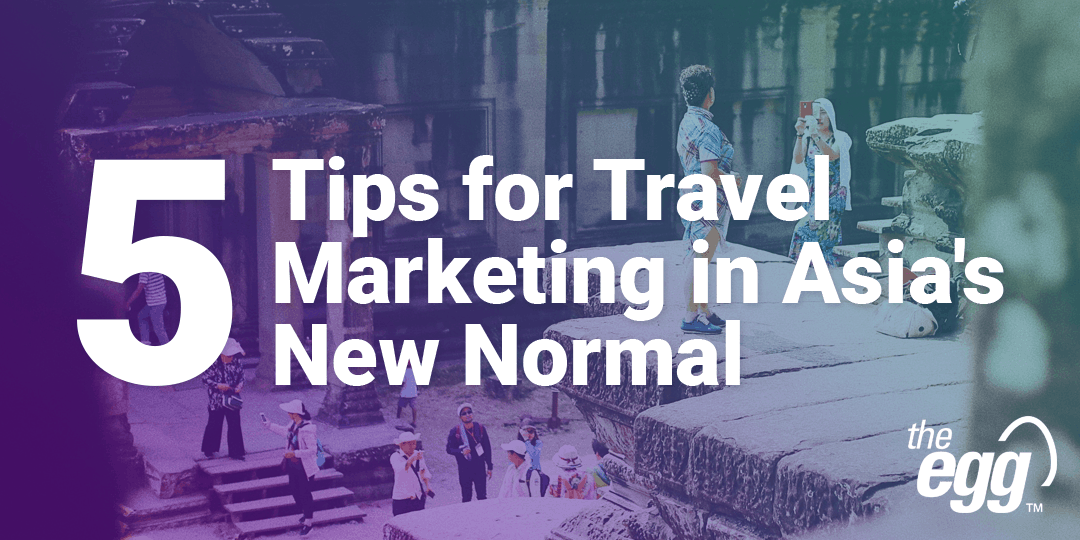 As strict travel restrictions are being enforced around the world, economies and brands are quickly readapting their marketing approaches.
In this article, we share five marketing tips (and examples of these strategies in action!) to cultivate tourism consideration and consumption in Asia amidst global travel restrictions.
Travel Marketing Tip 1: Offer attractive, time-flexible deals
During this time and into Asia's new normal of travel, it's key to offer enticing deals that encourage spending now but that are time-flexible and considerate of traveler's safety concerns.
Depending on the volatility of the local or destination's COVID-19 situation, travelers may need or feel the need to book for a far future date and/or rebook their original dates.
Your deals should allow this flexibility and be attractive in terms of offerings and price so that people can buy now but free from the worry of future fluctuations.
Example 1: Banyan Tree Ultimate Getaways
Singapore-based Banyan Tree Hotels & Resorts is famed for its natural, luxurious, and eco-friendly hospitality experiences. As a 5-star resort operator, Banyan Tree commands a higher price point to complement the quality it ushers for guests.
In May 2020, Banyan Tree launched a one-off 'Ultimate Getaways' campaign that offered vouchers for up to 78% off on a 3-day, 2-night stay in selected resorts across South East Asia and the Maldives.
Travelers could purchase an unlimited number of vouchers. And not only was this deal accessible and offered at a great price, it was also flexible, allowing travelers until December 31, 2021 to use their voucher(s).
Initially launched for 6 days, the overwhelmingly well-received campaign extended into 7 days. And even amidst technical difficulties, Banyan Tree offered multi-channel support to its customers and worked to honor all purchases.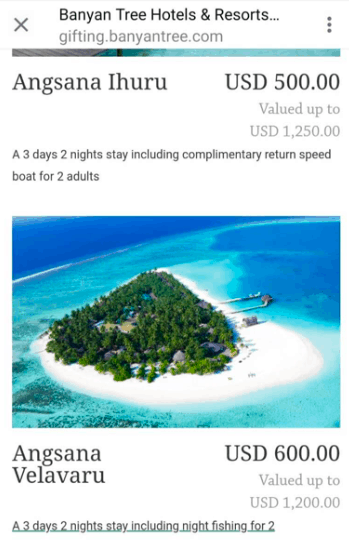 Example of Banyan Tree Ultimate Getaways Deal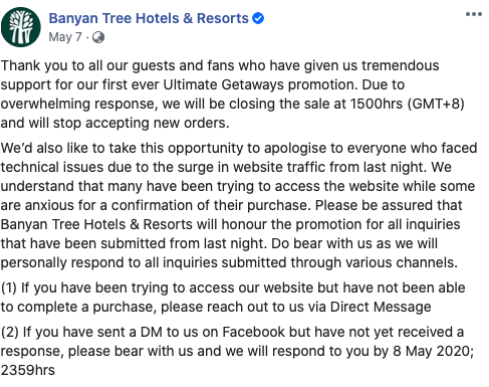 Example of Banyan Tree Support
Travel Marketing Tip 2: Offer 'while-supplies-last' deals
To instill a sense of urgency, it can also be effective to offer deals that are limited in quantity and only available for purchase during selected time slots.
This type of campaign encourages travelers to engage with your brand at certain times when they are captive and ready to purchase.
Example 2: Fliggy Travel-As-You-Please (飞猪任性飞)
From July 15-31, 2020, Fliggy, an OTA (online travel app) in China, launched a 'Travel-As-You-Please' promotion, during which it released a limited quantity of RMB ¥66 flight tickets (each holding a value of RMB ¥500) every day at 10am and 8pm. Only 40,000 tickets were released.
Coupled with the deeply discounted price, the limited quantity made the deal desirable for travelers to anticipate and virtually line-up for them.
The unique selling point of this offer was that it did not limit customers to a particular airline or flight schedule. After lucky travelers managed to purchase the Fliggy offer, they could choose anywhere they wanted to fly to, as long as it was a domestic flight and they purchased their tickets within 30 days.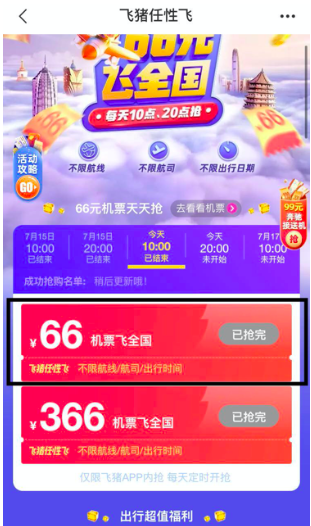 Example of Fliggy's Travel-As-You-Please Promotion
Travel Marketing Tip 3: Create deeper local experiences
Given international travel restrictions, many brands are looking inward, focusing on domestic travel, staycations, and helping local people rediscover local experiences.
Example 3: Singapoliday and Holiday-At-Home
Singapore and Hong Kong have respectively launched Singapoliday and Holiday-At-Home campaigns to encourage the rediscovery of local experiences.
Singapore and Hong Kong being relatively small regions, residents here often think they've explored every bit of their city. But the goal has been to inspire locals to rediscover what makes their homes global tourist destinations.
Staycations, dining, shopping, attractions, and tours are either bundled, made privy, or discounted by participating brands, creating a refreshing way for residents to re-experience local.
As said by Hong Kong's commerce minister Edward Yau Yang-wah, local experiences should be reimagined for local visitors, such as "adding fresh elements to familiar attractions and places, perhaps by using virtual reality technology to illustrate historical information or by putting on appealing art displays."
Travel Marketing Tip 4: Encourage online activities
Now more than ever, people are engaging online rather than off. And many brands have recognized that their customers are either in some form of lockdown or cautious about heading out in bigger groups.
As a result, brands have rapidly moved their activities online.
Some restaurants conduct cooking masterclasses online, while some craft workshops shifted from an offline setting to online classes.
A further way to increase attractiveness is to conduct classes in conjunction with special guests who join in virtually, sometimes from across the world—a move that people might not have thought feasible pre-pandemic.
Example 4: Ctrip gets creative with livestream
Since the beginning of the pandemic, China recognized that it will be some time before international travel can resume.
Dr. Liang Jianzhang, Co-founder and Chairman of Ctrip, one of China's largest OTAs, got creative with livestreaming. In an unusual move, he created his own livestream channel, called "BOSS Live" where he plays multiple characters from both historical and modern days to engage his audience.
This novelty fared and paired well with the attraction of livestream being that prices are heavily discounted on the products/services promoted within the livestream.
For instance, Dr. Liang did a livestream session for Labor Day selling hotel rooms in Jiangsu as low as 60% off. In another example, during the May 20 festival, known to the Chinese as 520 ("I love you" festival), Dr Liang's livestreaming session helped over 230 luxury hotels sell more than 520,000 rooms. The rooms all came at a heavily discounted price. Not only did he help vendors promote rooms, but consumers also saved more than RMB ¥100 million.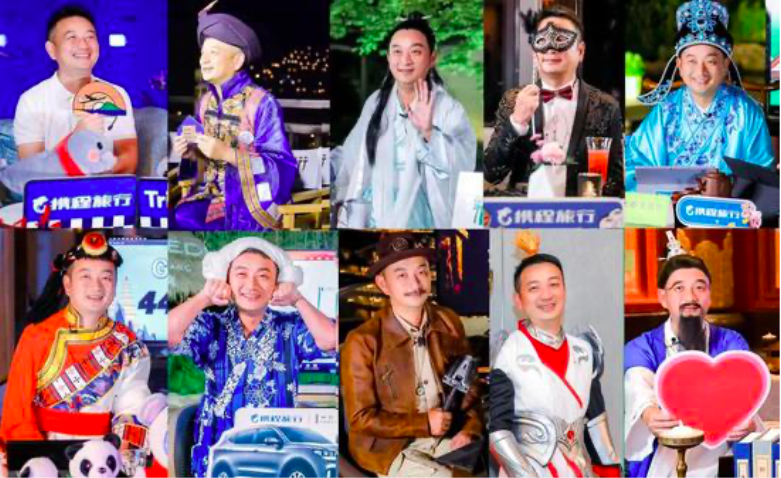 Dr. Liang's Impersonations through Historical and Modern China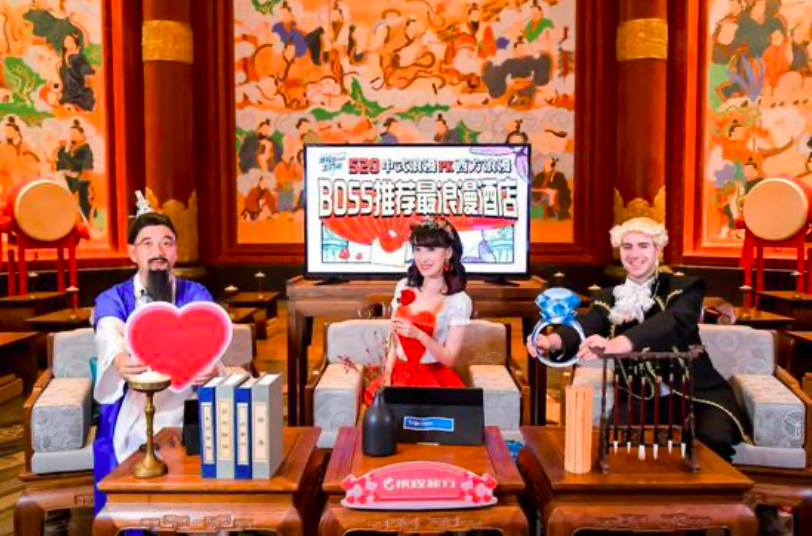 Example of Dr. Liang conducting a livestream session as Confucius, talking about romance and travel during the 520 festival
Travel Marketing Tip 5: Improve online customer service
Improving online customer service is critical. And while it may not produce immediate sales results, when done well, it will generate a long-lasting positive brand sentiment in the minds of consumers.
Example 5: AirAsia's WhatsApp service
In late July 2020, Malaysian low-cost airline AirAsia launched its AVA (AirAsia Virtual Allstar) customer service chatbot on WhatsApp, available in eleven languages:
English
Bahasa Malaysia
Thai
Bahasa Indonesia
Vietnamese
Korean
Tagalog
Hindi
Japanese
Simplified Chinese
Traditional Chinese
A customer-centric, digitally led company, AirAsia listened to the needs of consumers. During this period of COVID-19, when flights are constantly disrupted and customers are lost and confused amidst long phone queues trying to clarify bookings and refunds, there was a significant need to improve the after-sales experience through a convenient online channel.
In AVA's WhatsApp chat, queries are addressed promptly through a virtual bot. And if users want to connect with a real-life customer service officer, they don't need to physically hold on the line—they can easily view the countdown until it's their turn. This reduces the hassle of managing flight changes and cancellations.
AirAsia is currently operating domestic flights and limited international flights, and this customer-centric move increases the potential of existing customers to reengage with the airline once domestic and global travel restrictions open up further.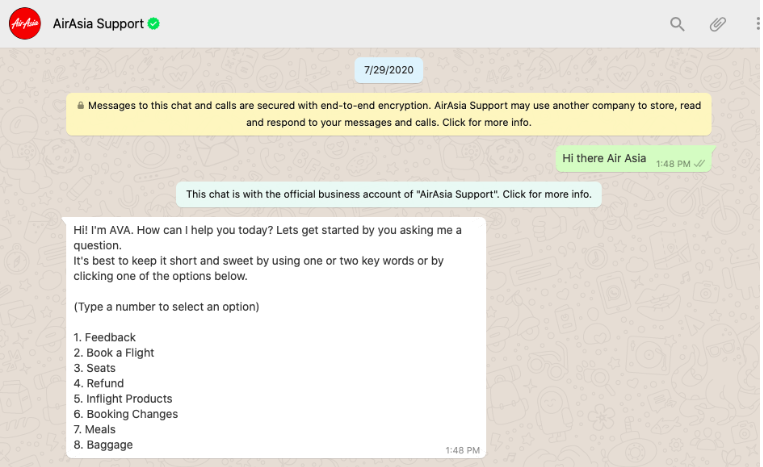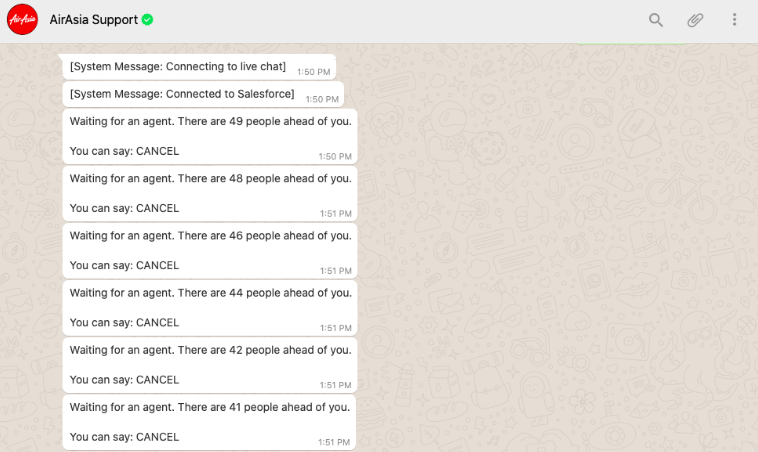 Example of the AVA Chatbot Support
***
While a crisis is of course never desirable, it can create opportunities for brands to reinvent and improve their marketing strategies to match consumer sentiment on a more human level.
Besides tactical promotions that yield immediate sales results, marketing to consumer needs and uncovering underlying desires can help to elevate your brand image during and beyond a crisis like COVID-19.
Need help reaching your audience in Asia?