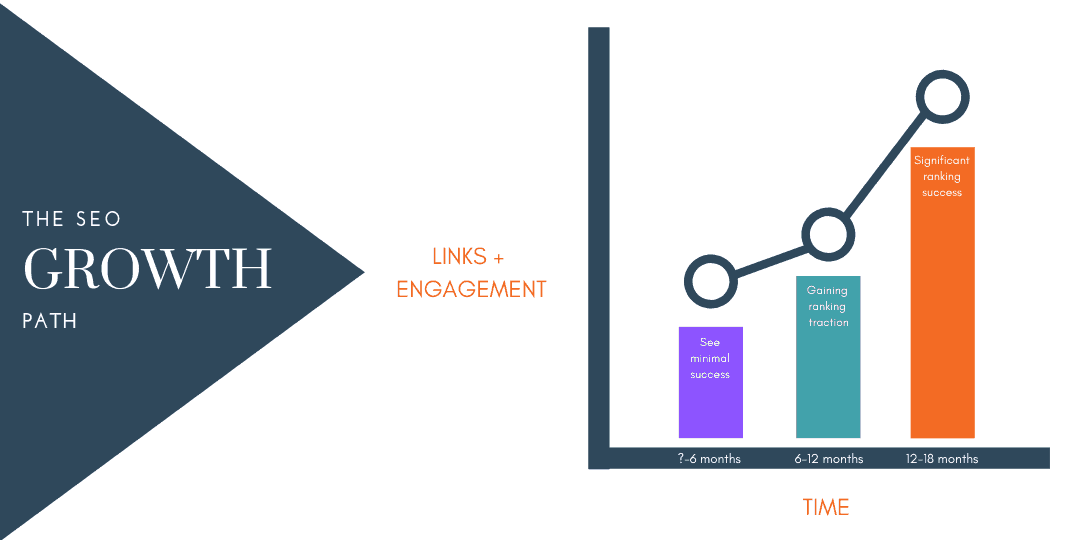 SEO is a balance between optimizing for search engines and appealing to the people who use those search engines. While SEO's purview is the platform, the platform's purview is the people. Naturally, it follows then that if you satisfy the people, you satisfy the search engine.
People use search engines to solve their problems. Whether it's reading reviews on the restaurant they're thinking of visiting or finding the perfect accessory for their wardrobe, people search for solutions. And that's where SEO comes in: discovering the right keywords and providing the correct content that most efficiently provides those solutions. It may sound simple, but in actuality it's complex and multifaceted.
So what if you're an SEO first-timer? What do you need to know to get started? Here, we look at 4 common questions that first-timers have:
What is SEO?
Why is SEO valuable?
How long does SEO take?
How much does SEO cost?
What is SEO?
SEO refers to search engine optimization, and it is the practice of influencing where your content ranks on search engine results pages when someone queries your keywords.
According to Rand Fishkin's one-hour guide to SEO, it's important to differentiate that SEO is in itself not a business goal—rather it is a tactic to reach a business goal. Your goal may be to increase product purchases from your website, and SEO would be how you do that.
And there are different strategies for this: you could go after low-demand, high-conversion keywords, or high-demand, low-competition, but less commerce-focused keywords, or content that attracts engagement—or you could go for a mix of all three! It all depends on your business goal.
Why is SEO valuable?
A question we're often asked is what can SEO do, as in what makes it valuable to my business? And the answer comes in the form of another differentiation: what SEO cannot do, as Rand points out:
What SEO Can Do
Attract people searching for solutions related to your content
Control how your brand is seen in the SERP
Influence search interest toward the keywords you want people to search and the results you want them to see
What SEO Cannot Do
Create search demand out of thin air
Be the sole proprietor of building your brand
Work immediately
And Rand emphasizes that last one—SEO does not happen overnight. He compares it with search engine marketing, which can create results quickly, as you are paying for space on the SERP. However, SEO is a long game.
How long does SEO take?
So, if SEO doesn't work immediately, how long does it take? Well that's a great question, but it's a tough one to answer definitively, because algorithms change as do search volumes and search interests.
The only constant of SEO is that it's constantly changing—which we view as a positive, because it promotes a competitive environment in which everyone has a chance to perform well.
We do know that if you put in the hard work of earning links, engagement, and historical performance/authority, then you can see small successes as quickly as 3 months. However, the big guns don't come out until after a long-term investment of building brand equity and trust with the search engine. Rand defines this as the SEO growth path:

How much does SEO cost?
Again, this is a great question, but one that is difficult to answer in a standardized context. Because so much of SEO depends on your business goals, the cost is truly dependent on your specific needs. Again, we view this variability as a positive, because it allows us to create a bespoke but cost-effective SEO strategy that is tailored to meet both your unique budget and business goals.
Want to discover how we can help meet your business goals with SEO?